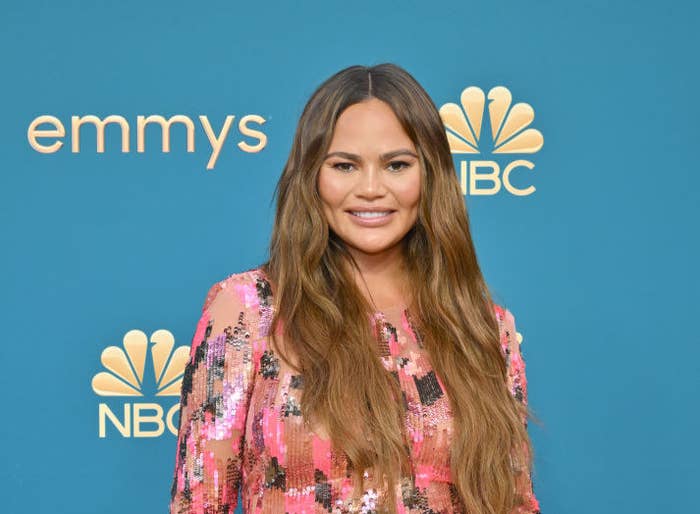 During testimony from former Twitter executives in front of Congress today, it was revealed that the Trump White House had asked the social media platform to remove a tweet by Chrissy Teigen that called the then-president a "pussy ass bitch."
The news emerged during a House Oversight Committee hearing regarding Twitter's handling of the Hunter Biden laptop story. Republican Rep. Jim Jordan of Ohio and others questioned how the company had fielded requests from the government and the Joe Biden campaign about taking down certain tweets.
At one point Democratic Rep. Gerald Connolly of Virginia asked Anika Collier Navaroli, a former policy official at Twitter, about a 2019 case in which the Trump administration had sent the platform a special request to evaluate and remove a tweet.
The tweet in question was from author and model Teigen:
Navaroli confirmed that the White House had asked Twitter to evaluate the tweet, saying they "wanted it to come down because it was a derogatory statement directed towards the president." Later, during questioning from Democratic Rep. Maxwell Frost of Florida, Navaroli explained that the request to evaluate the tweet fell under the abusive language policy, specifically the insults policy. No action on the tweet appeared to have been taken by Twitter.
At the time, Teigen and her husband, singer John Legend, had been in a Twitter fight with Trump. Trump had tweeted about how he was upset that Legend and "his filthy mouthed wife" had not appreciated his recent criminal justice reform law. Trump had already blocked Teigen on Twitter.
And here's Teigen's reaction to learning that her tweet had been the subject of a White House takedown request and then read aloud before Congress:
Teigen did not immediately respond to a DM from BuzzFeed News requesting comment.