After writer-director Jordan Peele did the first cut of Get Out, he called Lil Rel Howery, one of its stars, and said, "Rel, get ready." The 2017 film would go on to gross more than $250 million; be nominated for four Oscars, including Best Picture (Peele won for Best Original Screenplay); and serve as an uncanny harbinger of how race relations would go from bad to worse in Donald Trump's America. Howery, who plays Rod in Get Out, the literal lifeline for his friend Chris (Daniel Kaluuya), gives the movie its comedic spine, plus the hope that Chris might survive. Howery steals every scene — "Chris, you gotta get the fuck outta there, man! You in some Eyes Wide Shut situation!" — in a career-making performance.
Yet Howery, 38, who had been building his career as a successful stand-up comic and a working television actor since his early twenties, didn't take Peele seriously. "I'm, like, 'All right, man, whatever,'" he told BuzzFeed News in a recent interview.
But Peele was right. "The day after that movie came out, I stopped auditioning," Howery said, still sounding awed. "It became offers."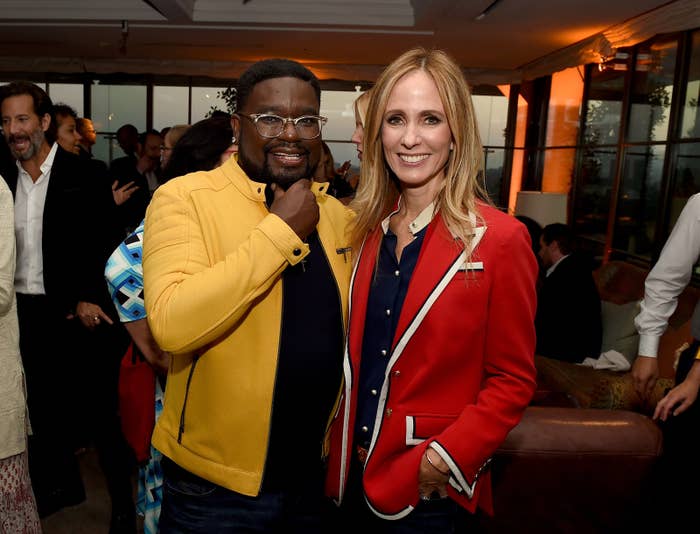 This fall, Howery stars in Rel, a sitcom on Fox he co-created based on his stand-up act. With a buffet of choices before him, Howery wanted his own show on network television. "The sitcom has always been the goal, especially as a stand-up comic," Howery said. "Little kid me wanted to have a sitcom."
And Fox wanted it. Dana Walden, the chairman and CEO of Fox Television Group, said putting Rel on the air was a "no-brainer." "He's got his 10,000 hours," she said, referring to Malcolm Gladwell's theory about how long it takes to become an expert at something. "Rel's that person who's just primed to explode and have a meaningful success on his own."
"It's a golden age, if you want it," said Lil Rel Howery.
Howery's personal ambition is part of a new insurgency in the coming season of network television, where onscreen representation of people of color has spiked. On all five broadcast networks, the percentage of series regulars of color on scripted shows is nearly half, a new development. Most importantly, eight fall shows are led by actors of color (there were four last fall). In addition to Rel's all-black cast, NBC has I Feel Bad, a comedy starring Sarayu Blue, who is Indian American. For its part, the CW has All American, about a high school football star (Daniel Ezra), and the race-bent Charmed reboot (the witchy sisters are played by the Latinx actor Melonie Diaz, the multiracial actor Sarah Jeffery, and Madeleine Mantock, who is Afro-Caribbean).
And CBS — always criticized more than any other network for its lack of onscreen diversity — has four new fall shows led by actors of color. There's God Friended Me, in which Brandon Micheal Hall's character begins to get Facebook messages from God spurring him to do good deeds; The Neighborhood, about a black family (Cedric the Entertainer and Tichina Arnold play the parents) annoyed that a try-hard white family has moved next door; Happy Together, starring Damon Wayans Jr. and Amber Stevens West, about a married couple in a rut until a Harry Styles–like pop star moves in with them; and the Magnum P.I. reboot, in which Magnum is played by Jay Hernandez.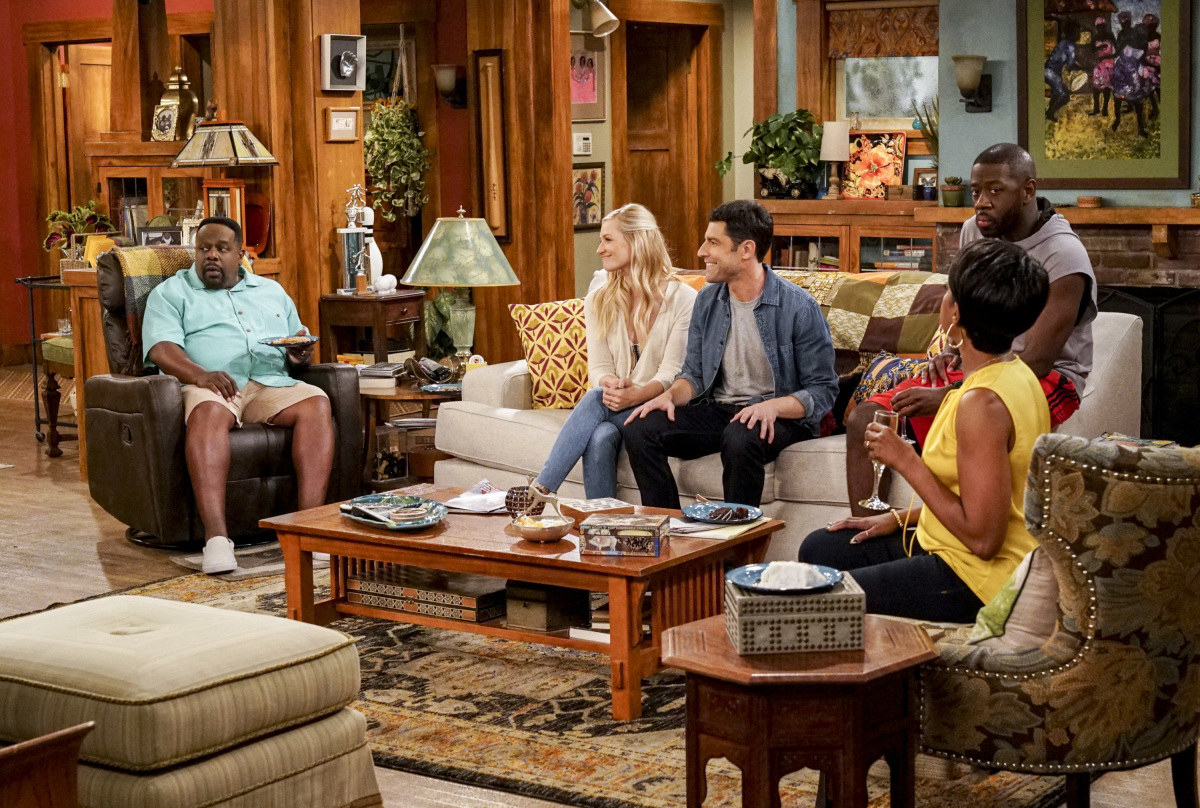 Eight of the networks' other fall offerings have the type of diverse casts we've grown used to: multiracial groups of friends or coworkers, surrounding a white lead actor. Notably, there are only four shows with predominantly white casts, and three of them — Last Man Standing, Murphy Brown, and The Conners — are revivals. The fourth, The Kids Are Alright, is about an Irish American family with eight kids, and was meant to be paired with Roseanne (it will now follow The Conners, the Roseanne spinoff).
Kristen Marston, the culture and entertainment advocacy director at the organization Color of Change, which monitors the portrayals of black people on television and in other media, said she looks forward to seeing more actors of color starring on network shows. "Growing up as a black kid, as a kid of color, we're forced to relate to white characters," she told BuzzFeed News. "For those of us who didn't fit into a certain box … we had to find other ways to relate to television. And now, seeing these shows — I'm so excited about ​Charmed​!"
"It influences the way people treat us in real life," said Kristen Marston from Color of Change.
Network television is changing behind the scenes, too, in important ways that are leading not only to this transformation in onscreen representation, but to the authenticity of the stories being told. When looking back at the profusion of black sitcoms in the '90s, most of which aired on the now-defunct WB and UPN, Howery has learned lessons about ownership from how that trend died. "Those were great shows and great sitcoms, but they were mostly just actors on them," he said. "They wasn't producers. They weren't writing them — they were just starring in them. Now you see, like, Issa Rae — we're like, 'No, I gotta produce it, I gotta write it, I gotta star in it.'"
Howery created Rel with Jerrod Carmichael, Josh Rabinowitz, and Kevin Barnett, all of whom he worked with on The Carmichael Show. Howery played Bobby, Jerrod's brother, on the critically acclaimed comedy, which ran for three seasons on NBC. (Mike Scully, Rel's showrunner, is also a Carmichael alum.) Howery started talking to Carmichael about his nascent idea for Rel even before The Carmichael Show was canceled in 2017, he said — and then was determined to follow through on it.
"It's a golden age everywhere, if you want it," said Howery. "Because it takes a lot to say to a network, 'I want to write and produce my own show — and I want to do it with my friends!' That's not easy to do."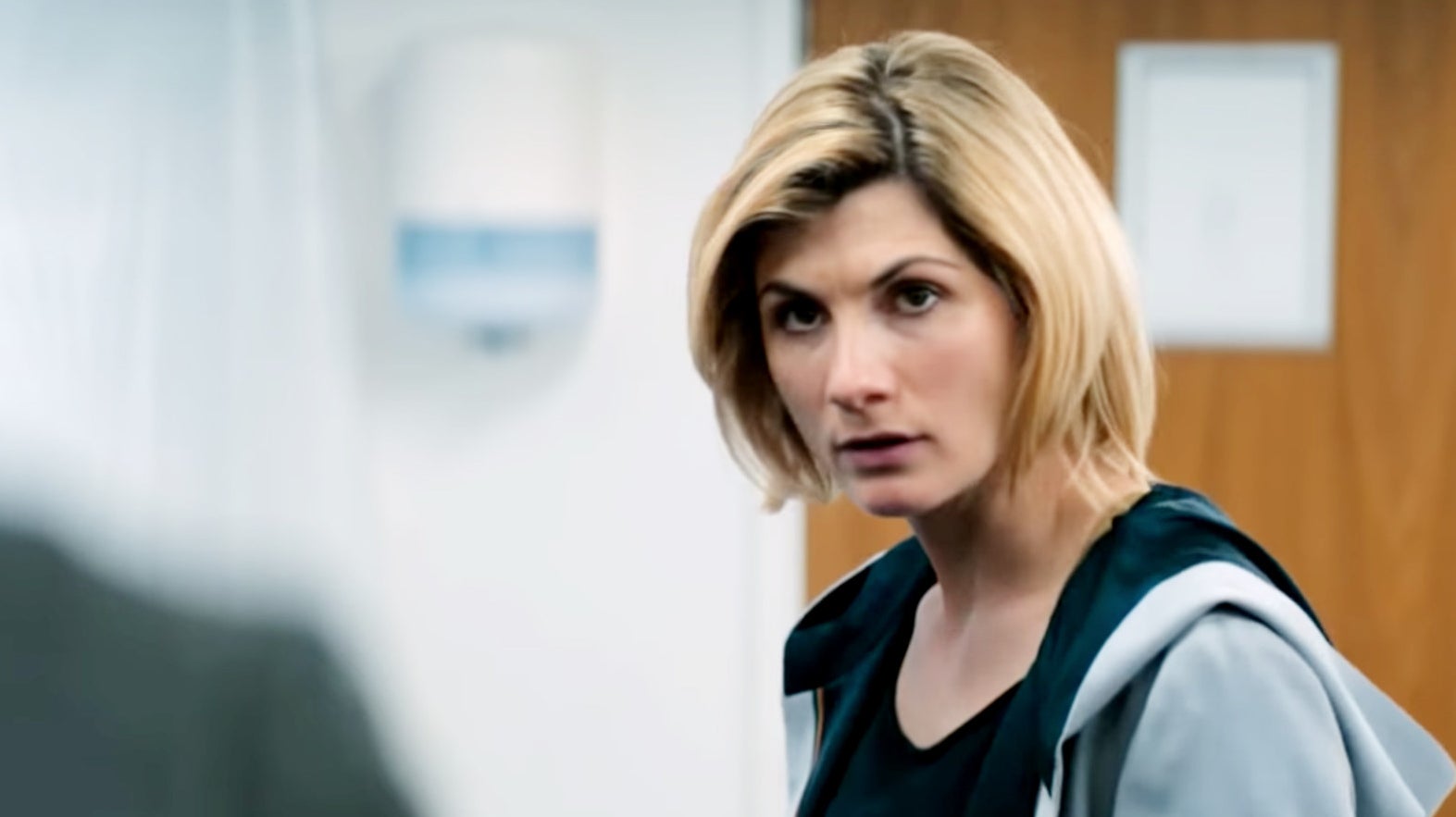 Diversity in popular culture can mean many things: There's racial, economic, and religious diversity, as well the desire for fair and responsible representation of women, people of color, LGBT people, and people with disabilities. Until recently, television and film designed for the masses have been largely bad at all of it. Activists, critics, and consumers have become increasingly effective at decrying disparities in representation, both in broad grassroots campaigns such as #OscarsSoWhite and more targeted instances like the years-long campaign for a woman lead on Doctor Who. (The classic British show returns on Oct. 7 with Jodie Whittaker as the Doctor.)
Changes onscreen have come slowly to all of television. And at the ad-supported broadcast networks — which, with a few exceptions, still provide the biggest platforms — deeming the lives of people of color unworthy material for popularized storytelling has had toxic consequences. There are real-life effects for showing black and brown people as criminals, or otherwise dehumanized. Conversely, so rarely presenting the lives of people of color as joyful or romantic or exceptional enough to provide dramatic or comedic fodder has also contributed to decades' worth of damage.
As Color of Change's Marston said, "We know how powerful media is, and that studies have shown over and over again that media has the power to affect the way people feel about black communities and individuals. It influences the way people treat us in real life."
"It feels that people finally understand that inclusion is a good thing," said the CW's Mark Pedowitz.
Throughout television history, there have been producers such as Norman Lear (The Jeffersons, Good Times) and Steven Bochco (Hill Street Blues), who actively sought to portray American life realistically. But, as Fox's Walden said, when she first started working in TV programming in the mid-'90s, there was no conversation about diversity at all. "I don't think there was any real interest in casting shows, or creating an environment behind the scenes, that would enable creators to well represent the people who were watching them," she said.
Since the advent of the modern-day ratings system as tracked by Nielsen, which measures TV ratings and consumer behavior, the networks have known that black people watch more television than any other group. According to Nielsen's most recent audience report — data from the first quarter of 2018 — black adults aged 18 and older spend an average of six hours and 36 minutes watching TV each day.
Anthony Crupi, a reporter for Ad Age, told BuzzFeed News that this pattern has been true "for years and years." So it may seem especially mysterious how long it's taken the networks to offer fewer shows with, as Crupi said, "Kevin James and six other bumbling white people" and more shows with "storylines that have something to do with their experience." Crupi said, "You have this captive audience that want to consume your shows — they would want to consume more shows if they saw more people like them!"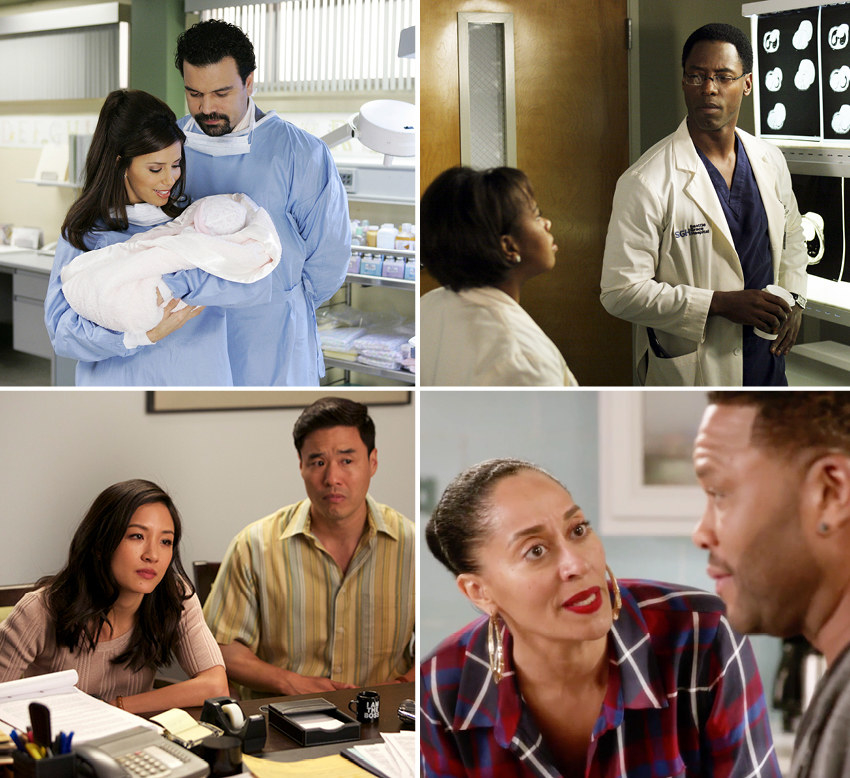 ABC began to make inroads during its 2004–2005 season when Lost's diverse, international cast helped make that show a phenomenon (the show's sixth episode was largely in Korean, with English subtitles). Desperate Housewives, also an explosive success, featured a Latinx couple and propelled Eva Longoria into stardom. And the cast of Shonda Rhimes' Grey's Anatomy featured four lead actors of color, and also became a culture-changing hit — while introducing Rhimes as a major new talent.
Those successes encouraged ABC to lead the way in inclusive storytelling onscreen, but it wasn't until the ratings ascendance of Rhimes' Scandal, beginning in its second season in 2012–2013 and growing even more in its third, that nearly all of the networks finally woke up. The 2014–2015 season gave audiences Black-ish and Fresh Off the Boat on ABC, Empire on Fox, and Jane the Virgin on the CW.
"We talk extensively with our showrunners about what our expectations are," said ABC's Channing Dungey.
Progress inched along. But then this year, something truly seemed to change — onscreen, in writers rooms, and in directors' chairs. For both new and returning shows, the percentages of writers and directors of color are up at all five networks, with the CW having the most writers of color (37%, up from 28% last season) and Fox hiring the highest percentage of directors of color (34%, up from 27% last season). For series regulars, the statistics for actors of color are all above 40%: 49% of the CW's series regulars are actors of color (with seven of their shows featuring a majority of people of color); 48% for ABC; 43% for Fox and CBS; and 42% for NBC.
The heads of all of the networks told BuzzFeed News that a number of factors have contributed to this change. One is that show creators and showrunners — people who even this century were, as Walden put it, "largely white male writers who were writing what they know, which is the experience of a white man" — are increasingly people of color themselves. And if not, they recognize the imperative to have inclusive writers rooms (and to hire women directors and directors of color as well).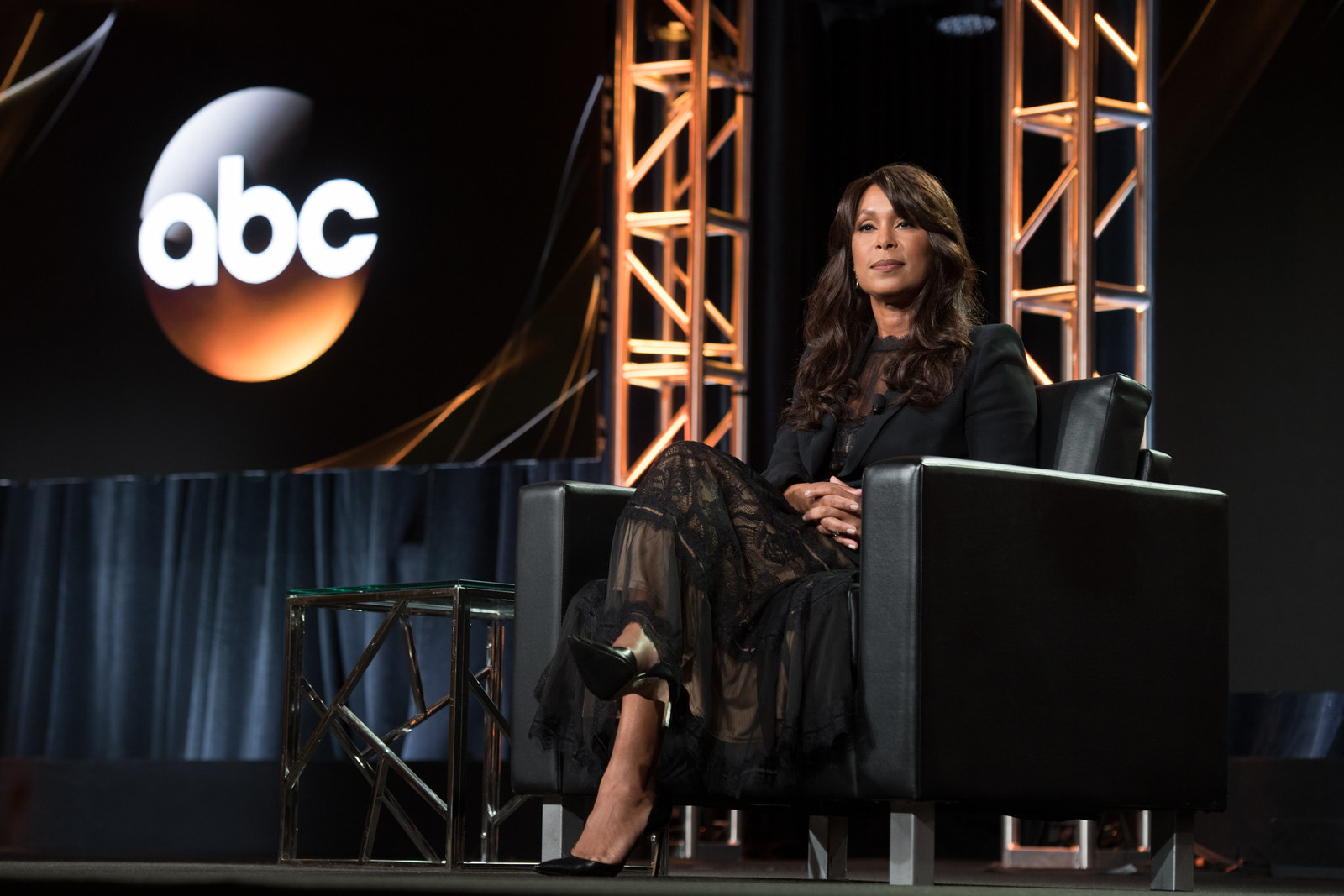 Channing Dungey, ABC's entertainment president — the first black executive to run a network — told BuzzFeed News that ABC is very direct when ordering a show to series. "We talk extensively with our showrunners about what our expectations are for the compositions of those writers rooms," Dungey said. "The same is true with the directors we try to put on for those initial 13 episodes, and then everything that follows."
Walden said executives no longer have to twist showrunners' arms. "Our job now is to help — particularly as we're staffing our shows — to be resources to our showrunners to discovering and identifying talent they can hire onto their shows. We no longer have to tell them, 'This is a smart thing to do,' or try to cajole, or offset their budget with a diverse or female writer — that I think is all, for the most part, behind us."
"This is the way it should really be every year," said CBS's Kelly Kahl.
For Mark Pedowitz, the CW's president, who was also the head of ABC Studios during the watershed 2004–2005 season, it's been a long time coming. "If the showrunners didn't want to change their writing staffs, it would be really difficult to get done," he said."It feels that people finally understand that inclusion is a good thing — not just on the screen, but it's also good for the writers and directors and for the crew."
Tracey Pakosta, the copresident of scripted programming at NBC, cited I Feel Bad as an example of a showrunner of color changing the show's onscreen composition. I Feel Bad is based on the 2017 book of the same name by Orli Auslander, and was developed for television by the Indian American writer Aseem Batra. After an open casting call for the lead part, Batra ended up casting Sarayu Blue, who is also Indian American. "That was wide open, that role," Pakosta said. "Sarayu came in and just blew everybody away. At that point, Aseem went in and tailored the role to fit her." Meaning, it followed that the character's parents would also be actors of Indian descent (Brian George and Madhur Jaffrey), and her kids with her husband David (Paul Adelstein) would be mixed.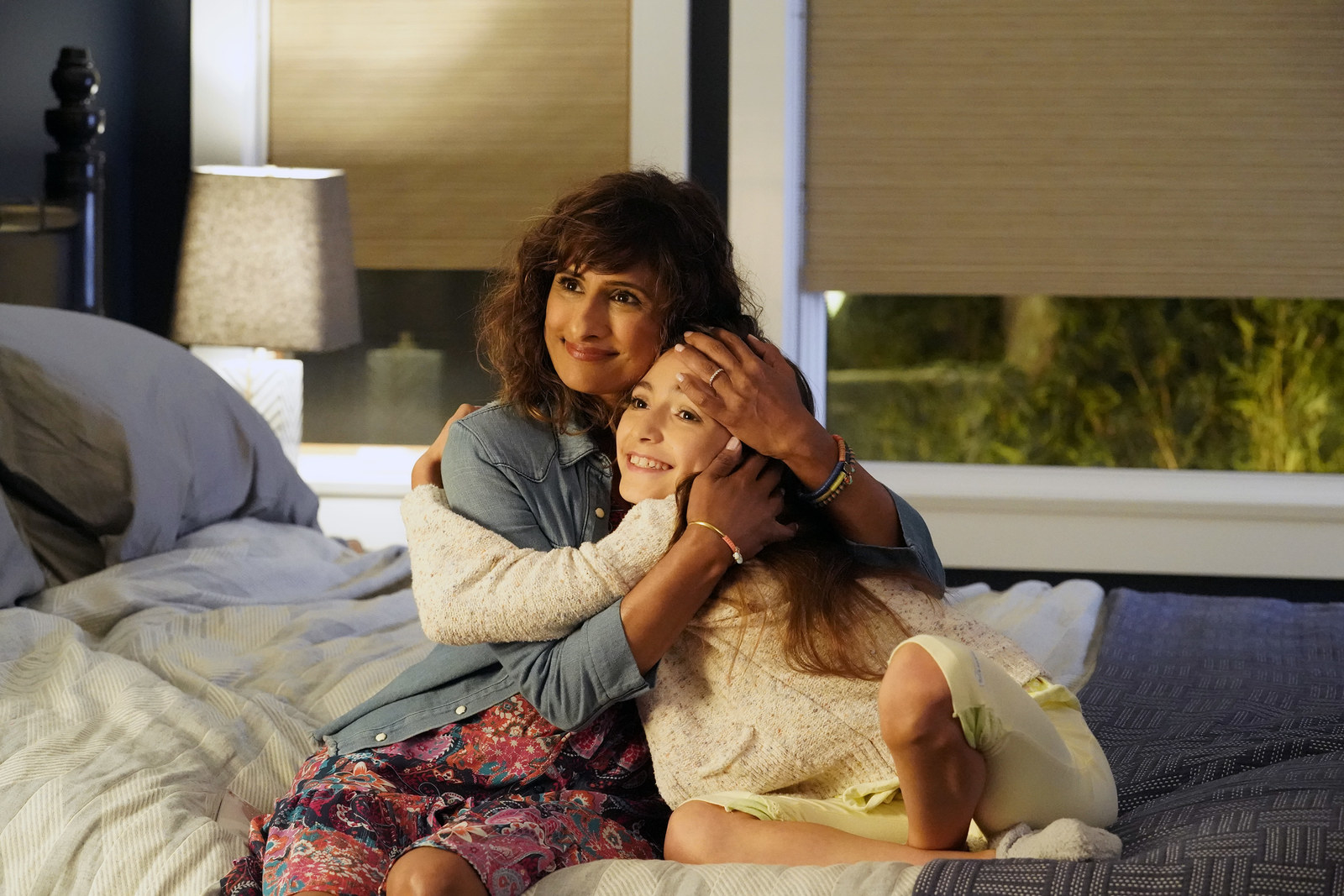 I Feel Bad will be one of the first times the Indian American experience has ever been shown on television — beyond The Mindy Project and Master of None — as told by an Indian American writer, in sharp contrast to The Simpsons' slow-motion Apu disaster, an ongoing offense that exploded last spring with no resolution. "I do think that the audiences are demanding that we tell more authentic stories that reflect the world we live in," Pakosta said. "And if we don't, I don't think they're going to come to the table."
The NBC comedy is also an example of Asian American representation in this wave that is largely dominated by black actors, with few Latinx actors in lead roles, and even fewer Asian American ones. In the networks' midseason offerings, the numbers will improve a bit for Latinx actors, with Abby's, an NBC's comedy starring Natalie Morales, the CW's Roswell, New Mexico (in which a woman with undocumented parents returns to her hometown), and ABC's Miami-set soap opera, Grand Hotel.
"There still are proportionately fewer Latin actors and Asian actors on screen than some of their counterparts," Dungey said. "There is work to be done there without question."
For this season, in terms of broader diversity, it was CBS's Kelly Kahl who had to make the biggest changes. Shortly after taking over as entertainment president in May 2017, Kahl was confronted about CBS's dismal record at a brutal conference at the Television Critics Association press tour. The press corps took Kahl and CBS programmer Thom Sherman to task for the network's lack of shows starring women and people of color. Kahl, who had been CBS's longtime head of scheduling, promised to do better.
In trying to fix the problem, Kahl told BuzzFeed News that he and Sherman made sure actors of color were cast in all of the network's pilots, so "diversity and inclusion were really baked in from the minute we said go." When it came time to pick new shows in May for this season's schedule, "no matter what shows we had put on the air, we would have been in a better situation in terms of diversity," Kahl said.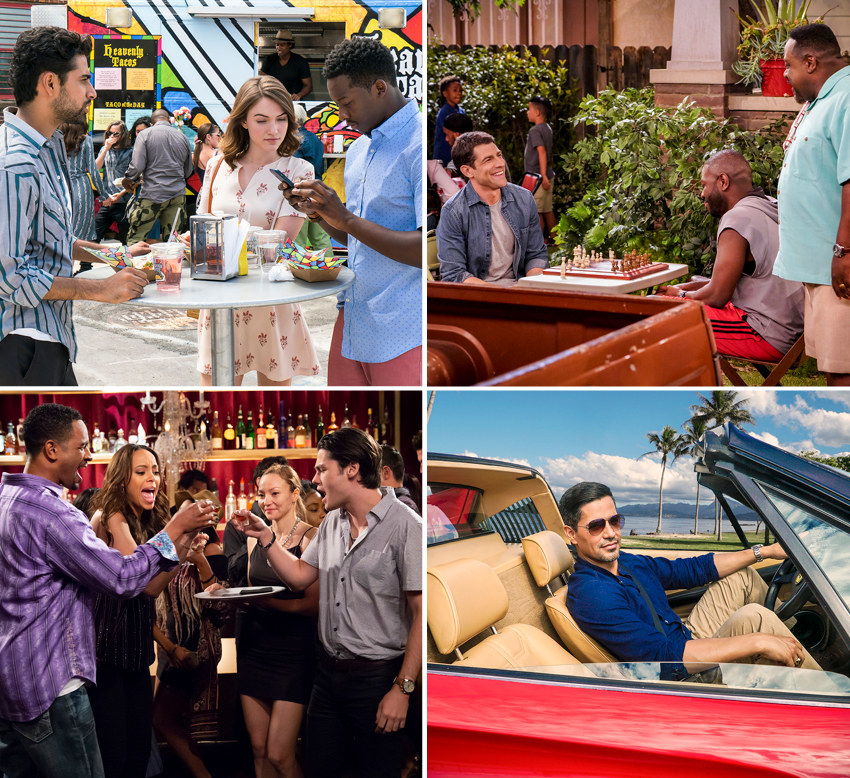 CBS's four fall shows with leads of color illustrate how different the process can be. The lead role in God Friended Me — an atheist podcaster whose father is a minister — was written for a young black man. And on The Neighborhood, the premise is based on racial tension between the two families, so having actors of color as the coleads was a given.
But with Happy Together, the role was based on the real experiences of the white, British producer Ben Winston — yet Damon Wayans Jr., deemed pilot season's "most-sought-after actor" by the Hollywood Reporter, wanted to do it. "When Damon Wayans Jr. is sitting out there, it's, like, yeah, why can't he work in this role?" Kahl said.
Magnum P.I. — a high-profile reboot — also wasn't written specifically to be Latinx. "But when we had a chance to get Jay Hernandez, it was, like, 'Well, yeah, of course,'" said Kahl.
With Magnum P.I., there was an unfortunate — and possibly illustrative — revelation at the TCA press tour when the show's executive producer Peter Lenkov said there were no Latinx writers on its writing staff: already a problem. The next day, he tweeted that actually, yes, there was a Latinx writer on the show, someone who had come from the CBS Writers Mentoring Program. Lenkov later issued an apology about the whole mess to Vulture, and it appears he did not understand the term "Latinx" when reporter Yolanda Machado asked him.
Which raises the question: Broader representation is great, but is this casting mere tokenism, or will the varied cultural experiences of people of color be reflected on shows on which the character wasn't written to be any particular race? When asked about this situation, Kahl said: "We absolutely realize there need to be authentic voices in the writers room that match up with what you're seeing onscreen."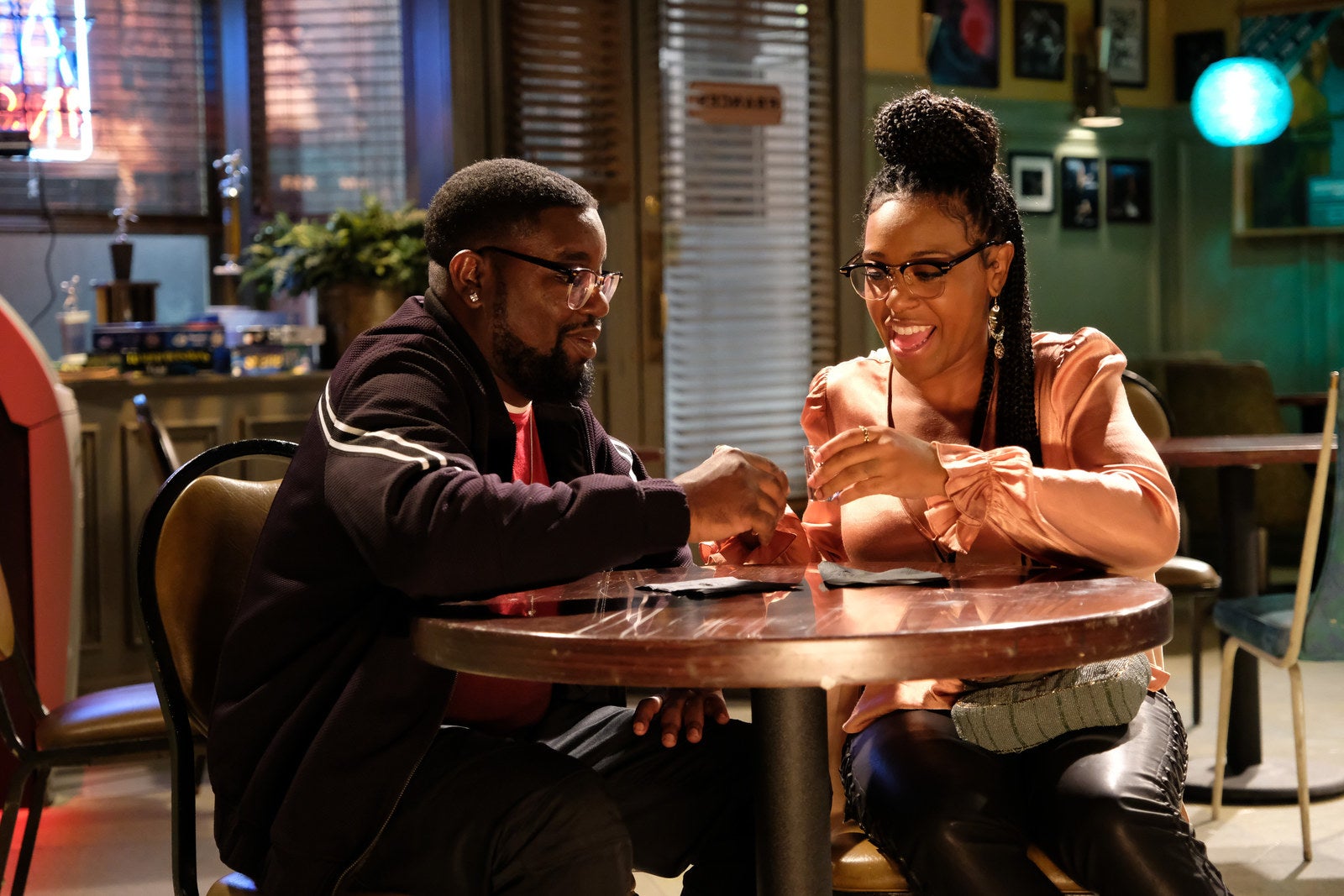 Fox did a sneak peek of Rel after the network's NFL season kickoff, and it got a good-sized sampling of 5.5 million viewers and a 1.9 in the 18-to-49 demographic. Howery's not used to such attention from his experience on The Carmichael Show, which he feels NBC ignored. "You've got a show that critics like on your network and you ain't even acting like that's happening?" he said. "Being at Fox, the way they are pushing the show — it almost makes me uncomfortable, because I ain't seen nobody do that!" (Rel's timeslot premiere, 9:30 p.m. on Sundays, is on Sept. 30.)
He does have one complaint, though: pay equity. "Don't get me wrong. I'm grateful. But to have all the positions I have on my show, I know a white creator does get way more than me." Dana Walden disputed Howery's assertion, and said, "I can say without equivocation that we approached our deal with him in a very respectful way, and we certainly don't see the situation similarly."
"We're all loving on each other right now," said Howery.
The show mirrors Howery's experiences as a divorced father — and though it's a broad sitcom, his authentic experiences matter to him. Rel's dad is played by Sinbad, though Howery said he wants to use Sinbad sparingly. "I love my dad, but we don't hang out!" he said with a laugh. "But it's really tough because people love Sinbad, and they want to see him." His best friend, Brittany (Jessica "Jess Hilarious" Moore), is based on his close women friends. "You will never see me and Jess's character get together," Howery said. "It reminded me of my homegirls I'm really close with now, like Tiffany Haddish is one of them. I wanted to show a platonic relationship between a man and a woman." And Rel's brother, Nat (Jordan L. Jones), is based on Howery's brother, who spent time in prison for drug dealing, but turned his life around afterward. "Most people when they see that say, 'Oh man, another black character who just got out of jail for selling dope!' I'm, like, 'Yo, that's what happened to him.' Stereotypes still happen. It's a lot of people's reality."
Howery — who climbed up the ranks with help from Bill Bellamy, Kevin Hart, Jerrod Carmichael, and Jordan Peele, among others — credits the expanding community of black performers and creators with the new abundance of shows about black life. "You know what's the coolest thing we've done by doing it this way?" Howery said. "We all are pushing each other. I'm talking about Queen Sugar to Greenleaf to Insecure to Atlanta — black everything. We're all loving on each other right now."
Howery said it's been a rapid change since the #OscarsSoWhite movement began. "Everybody started talking," he said. "I didn't know Ava [DuVernay] three years ago, I didn't know Lena [Waithe] like that, but now I talk to them all the time."
"I'll go to everybody's stuff," Howery continued. "If I'm available, and I can come to a premiere, if I can come to a screening — whatever you want me to do, I'm there to support! And I get the same thing from everybody else."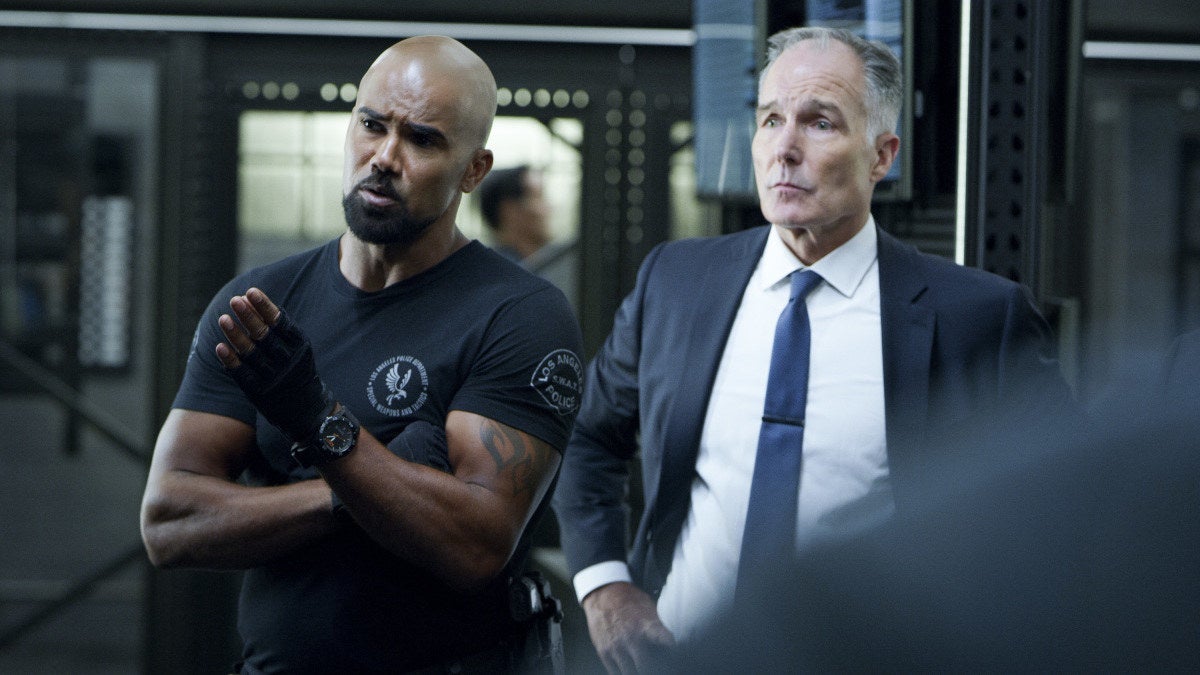 The advocates at Color of Change are cautiously optimistic about this TV season's advancements, but Kristi Henderson, the group's senior director of influencer engagement, said they want to make sure that "this as a movement, and not a moment."
"As we see the shift, especially at the network level to black content and black leads, we're also interested in seeing that supporting shift in terms of pipelines of hiring, in terms of the C-suite, in terms of boards," Henderson said, noting there need to be changes at the tops of media companies too. "What we know is that the ability to sustain this wave and turn it into a movement directly depends on those who are making the decisions in the company. And we don't want it to be a 'Hey, this is the trendy thing to do right now!,' or, 'This is the quote-unquote "right thing" to do right now.' We want to see it as 'This is the sustainable and important work that we have to do together.'"
Network and studio programs — which can serve as conduits to jobs — are fundamental to making lasting change. It's an inescapable truth of the TV business that show creators feel most comfortable working with people they know, and have worked with before. "And so one of the biggest challenges we face is increasing the circle of people who they know," Dungey said. ABC has a number of programs — for directors, writers, and producers — to develop talent among women, people of color, and other underrepresented groups.
"There has clearly been a seismic shift in our business," said Fox's Dana Walden.
And then what? "We've worked very diligently here through our internal programs for writers and directors to bring in that new talent. With directors, getting them to shadow on our hit shows and create some of those relationships, that hopefully can foster into meaningful work," Dungey said. "That's the first and most important thing: You get people in front of people who are doing the hiring."
Kahl pointed to Aaron Rahsaan Thomas, the showrunner of S.W.A.T., who came out of the CBS Writers Mentoring Program. "He's pulled someone out of the writers program to be a writer on the show this year," Kahl said. "That's how it's going to work: really paying it forward."
CBS still has the most work to do to lift its numbers among higher level writers of color: Only 15% at the coproducer level or higher are people of color, the lowest percentage of the five networks. "I think we all felt good about the shows we put on, the actors we're employing, and the people behind the camera as well," Kahl said. "But that's a start, and hopefully that becomes the norm. This is the way it should really be every year."
"There has clearly been a seismic shift in our business," Walden said. "I think when you see a network like CBS that had tremendous backlash at their casting habits and hiring habits, and you see the effort that they made in the past year, the strides that they made, they made it very clear to everyone in the industry that diversity in front of and behind the scenes was mandatory. It was an imperative. Yes, things have changed."
The past year has seen profound cultural shifts after the reckoning on sexual harassment and assault gave birth to the #MeToo movement. With well-funded, intersectional activist groups such as Time's Up demanding structural changes in the entertainment industry, it has started to seem that storytelling starring people of color (and created by people of color) may finally be an achievable goal for television.
"I feel like we'll know that we're there when we can actually stop talking about it, right? The fact that this is still an ongoing, constant conversation means that we're not there yet," said Dungey, who also noted that when she was growing up, she saw herself and her family reflected only on The Cosby Show, and in the character of Tootie on The Facts of Life. "I do feel there has been a shift in a positive direction in the 14 years I've been working in television. But we have a long way to go." ●