BEVERLY HILLS — In August 2016, Glenn Geller, CBS's then-executive vice president of programming, was asked to defend his network's fall slate at the Television Critics Association summer press tour. The lineup was comprised of six new shows, all with white male leads.
Fast-forward to today, when the new heads of CBS Entertainment — President Kelly Kahl and Senior Executive Vice President of Programming Thom Sherman — were asked at TCA to do the exact same thing. Its 2017–2018 fall slate features only one show with a non-white lead: S.W.A.T.'s Shemar Moore.
"We want our slate to be inclusive," Sherman said. "We want it to be diverse. We want all sorts of programming — all sorts of different types of programming, and we believe that we will get that."

When pressed that the network's glacial change in terms of inclusivity and representation has let it get bypassed by nearly every other network, Kahl said: "We can debate or have a discussion about the pace of the change, but there is change happening on CBS. We have two shows with diverse leads this year that we didn't have on the schedule last year; we have a midseason show with a lead character who is gay [Alan Cumming on Instinct], and over the last few years, if you look at the number of diverse series regulars, it's up almost 60%. The number of writers we have with diverse backgrounds is up over the last few years, as is directors. So we are absolutely moving in the right direction. We are making progress."
Variety's Mo Ryan pointed out that one of CBS's issues may stem from the fact that its casting departments, on both coasts, are comprised entirely of white people. Kahl didn't see the correlation. "I personally don't think that has anything to do with it," he said. "They're fantastic at what they do. They cast all the roles I spoke about — many, many diverse roles."
Sherman, however, acknowledged that the all-white team is a possible factor worth looking into further. "We are cognizant of the issue. We hear you, and we will be looking to expand the casting department," he said.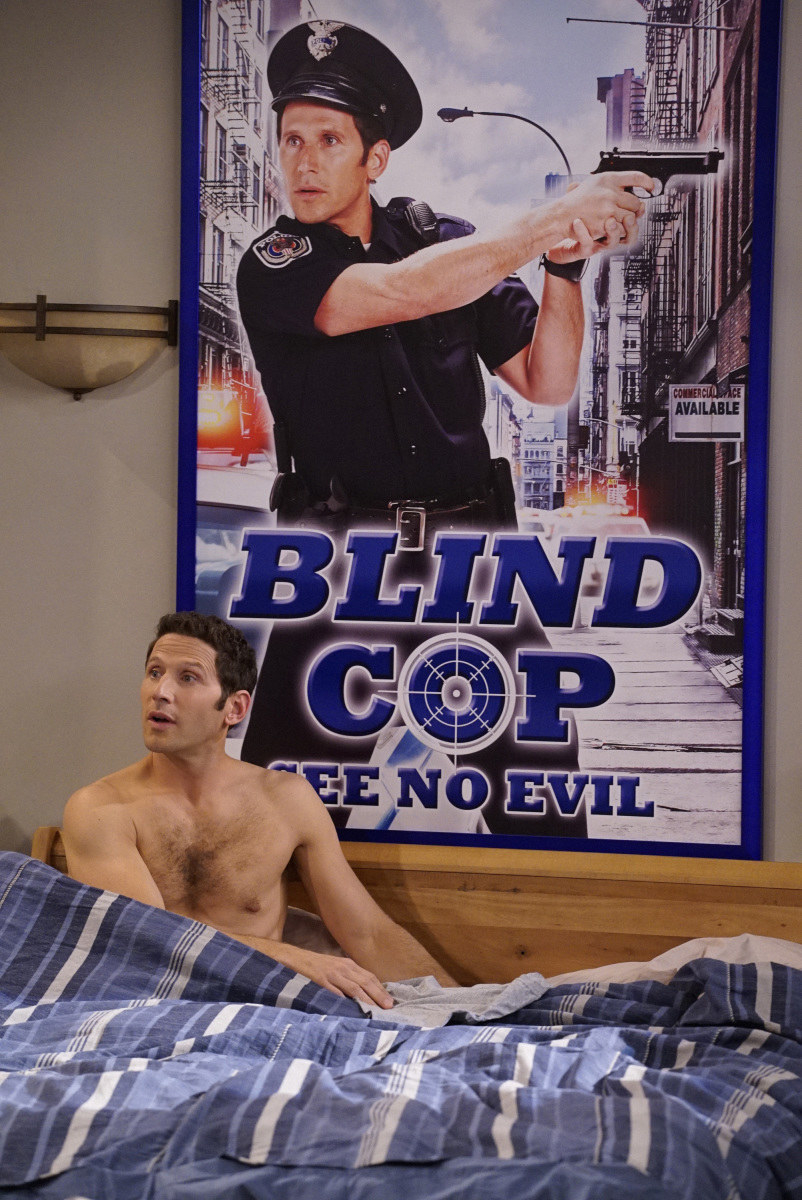 CBS's lack of a diversity hasn't hurt its bottom line. Coming into the new season, it is No. 1 in total viewers, and, also in total viewers, it has the No. 1 comedy (The Big Bang Theory), the No. 1 new comedy (Kevin Can Wait), the No. 1 drama (NCIS), and the No. 1 new drama (Bull) on broadcast.
Toward the end of the panel, a reporter asked why any writer with a show that accurately reflects the diverse landscape of America would want to work with CBS.
"We said in the past we are going to do better [and] we are," Kahl said. "Every single drama on our air has at least one diverse regular character. I'm not sure what else I can tell you at this point that we haven't said. We're moving in the right direction."