People are less than thrilled after this 9/11-themed soda display was spotted in a Walmart in Panama City Beach, Florida.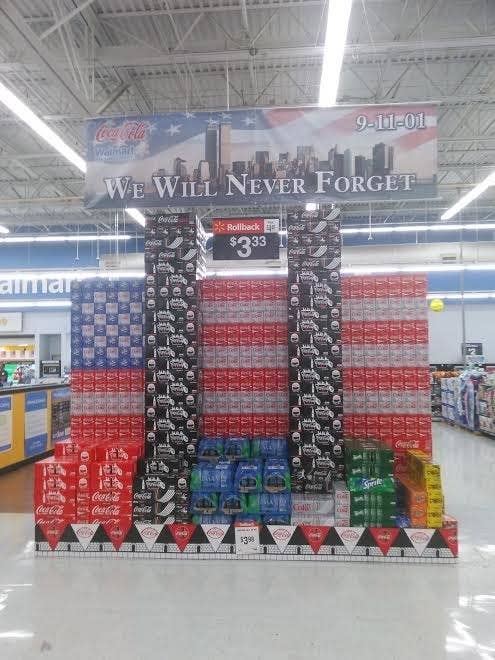 A man named Shawn Richard noticed it on Tuesday. He was on vacation in Florida with his girlfriend, and they'd stopped at the Walmart to buy some things for the beach.
"We stopped and stared at it like, oh my god," Richard told BuzzFeed News. "Nobody seemed to be noticing it, it wasn't very crowded, and I got the feeling that it had just been assembled. So we took some pics and went on our way."
Richard tweeted the photo, which depicts soda boxes stacked in the shape of the Twin Towers.
People were pretty pissed.
And some just really didn't know what to think of it.
A Walmart spokesperson told Orlando Weekly the display is being taken down.
He also said the Coca-Cola Company usually comes up with display ideas, which Walmart can choose whether or not to approve. This one was approved.
UPDATE
The Coca-Cola Company has replaced the display and apologized with the following statement:
"This display was meant to honor local firefighters and to support their organization's upcoming event. We sincerely apologize that anyone was offended or misunderstood its intent, and we have replaced the display."