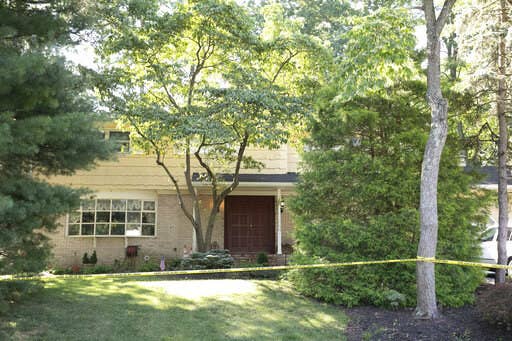 The son of a federal judge was shot dead in her New Jersey home Sunday night, officials said, with the chief suspect in the slaying a misogynistic men's rights activist lawyer who was subsequently found dead.
US District Judge Esther Salas's son, 20-year-old Daniel Anderl, was killed in their North Brunswick home, while her husband, Mark Anderl, was injured by the shooter who reportedly dressed as a FedEx worker and who later fled the scene. Salas was said to be in her basement at the time of the attack.
The suspected shooter was later found dead in his car of an apparent suicide about two hours away in upstate New York, law enforcement officials told the New York Times. Police reportedly found a package addressed to Salas as part of the investigation.
On Monday afternoon, the suspect was identified as lawyer Roy Den Hollander by the office of the US Attorney for the District of New Jersey, who said Den Hollander was also now dead. His identity was first reported by the Daily Beast.
Reviews of his online writings show he had repeatedly made derogatory statements about the judge's gender and race.
Daniel Anderl was a rising junior at Catholic University in Washington, DC, the school said in a statement.
"Our deepest condolences go out to Daniel's parents, Esther Salas and Mark Anderl," university staff said. "We pray too for Daniel's father, who was also shot and is in the hospital."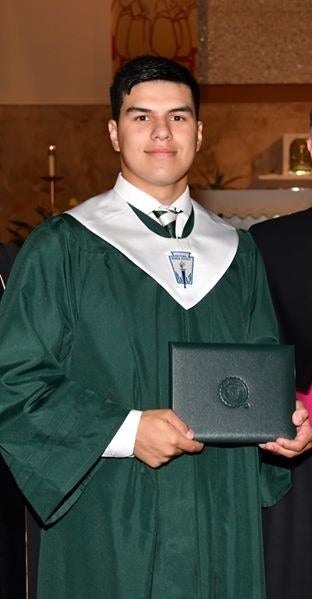 Staff at St. Joseph High School, where Daniel graduated from in 2018, said he was a "true friend ... and an overall wonderful human being" who "will be truly missed."
"We pray for Dan's family and friends during this unbelievably difficult time — please know, we are mourning with you," staff said in a statement on Facebook.
Mark Anderl, 63, is a defense lawyer and a graduate of Brooklyn Law School, according to his website.
Salas, the first Latina woman to serve as a federal judge in New Jersey, was nominated by President Barack Obama in 2010. She has presided over a number of high-profile cases. Last week, she was assigned a class-action lawsuit against Deutsche Bank, in which a group of investors sued the bank for its ties to Jeffrey Epstein. She had previously sentenced Real Housewives of New Jersey stars Teresa and Joe Giudice to prison on fraud charges.
Den Hollander, the suspect, apparently came into contact with Salas through a case in which he pushed to overturn the military's men-only draft, which she had presided over as judge and last year ruled in favor of his client.
But in a more than 1,700-page autobiography uploaded on March 22 and archived online, Den Hollander revealed a deep-seated anti-woman ideology and expressed a personal grudge against Salas, whom he slandered repeatedly.
The attorney was well known for his work on self-described "anti-feminist litigation," particularly cases suing bars for Ladies' Nights and universities for having women's studies programs, alleging that they discriminate against men. On his website, Hollander also railed against feminism and claimed men were treated as "second-class citizens."
He vehemently opposed the Violence Against Women Act, a viewpoint he apparently took up after his wife, whom he met in Russia and took back with him to the US, accused him of abuse. In a diatribe on his website, he accused her of being a sex worker who tricked him into marriage for a green card.
Den Hollander attended business school at Columbia University and law school at George Washington University, according to his LinkedIn.
According to his online writings, Den Hollander had terminal cancer. He wrote that he had been diagnosed with melanoma in October 2018 and it had spread to his spine as of August. On Dec. 10, he created a GoFundMe to help with medical costs that has since been deleted.
New Jersey Gov. Phil Murphy tweeted his condolences Sunday night to Salas, saying, "Judge Salas and her family are in our thoughts at this time as they cope with this senseless act."

North Brunswick Mayor Mac Womack said, "No words can express the sadness and loss we share" over the attack.

"We commit to do all we can to support the family in this time, as well as all law enforcement agencies involved," Womack said.
Correction: Roy Den Hollander's last name, Den Hollander, was misstated as Hollander in a previous version of this story.