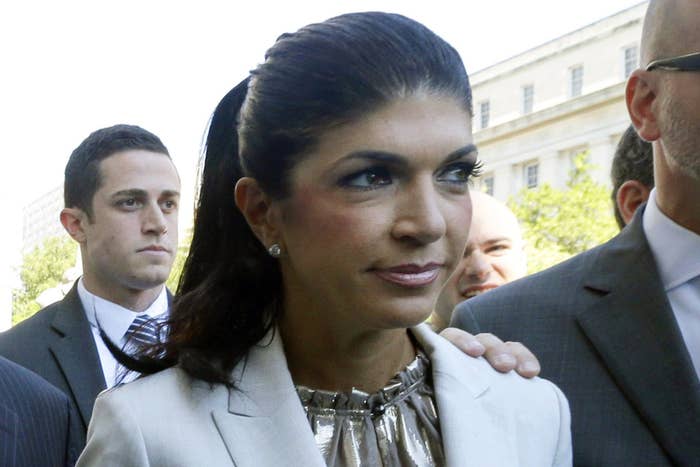 Real Housewives of New Jersey star Teresa Giudice was released from federal prison early Wednesday after serving 11 months for committing fraud.
Giudice was picked up from the Danbury federal facility in Connecticut by her lawyer James L. Leonard Jr. and was expected to be taken back to her mansion in Montville, New Jersey, where a source told BuzzFeed News camera crews from Bravo would be filming the family reunion.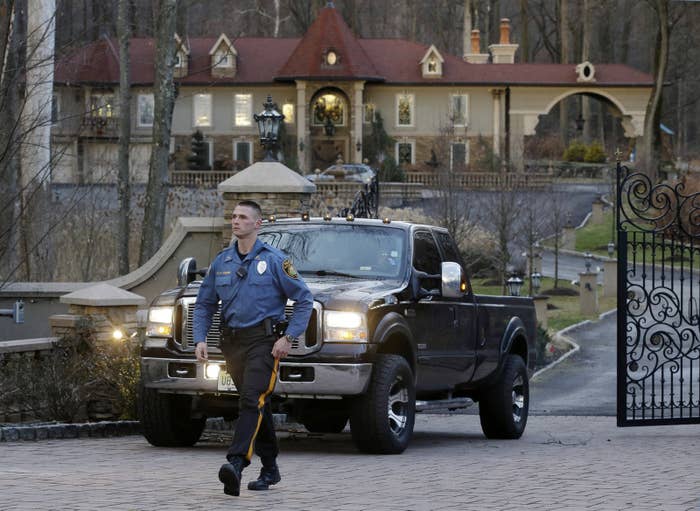 Leonard told People that Giudice was released at 5:01 a.m. "She is free," he said. According to the magazine, she was still at the prison as of 5:30 a.m.

Giudice, who had been in prison since Jan. 5, will continue to be under home confinement until Feb. 5.
Leonard told The Record newspaper that during that time, his client will be able to work and "take care of business, medical [things]."
"She'll be out and about," he said, adding that after Feb. 5, Giudice will begin a two-year period of supervised release.

In 2014, Teresa, 43, and her husband, Giuseppe "Joe" Giudice, 43, pleaded guilty to four counts of fraud — conspiracy to commit mail and wire fraud, bankruptcy fraud by concealment of assets, bankruptcy fraud by false oaths, and bankruptcy fraud by false declarations. Joe also pleaded guilty to one additional count of failure to file a tax return.
The couple had been facing dozens of fraud-related charges and more than 50 years in prison prior to making a deal with prosecutors.
Over the course of the case, as Season 6 of Real Housewives of New Jersey aired, the Giudices went from insisting on their innocence to tearful disgrace at their sentencing.
Joe is scheduled to report to prison in March to serve a more than three-year sentence. Because he is not a U.S. citizen, he also faces deportation at the end of time served.
Bravo had no immediate comment on how Teresa's arrival back at the mansion would affect filming for Real Housewives, or what role she would play. But filming has continued at the mansion during her incarceration.
Her husband's show — which was a three part special that aired in October — centers on what he and daughters, Gia, Gabriella, Milania, and Audriana, have been doing in her absence.