In New York, D.C., Philly, many cities around the US on Saturday, people gathered at the "March for Truth" to demand an independent investigation of any ties President Trump or his aides have to Russia.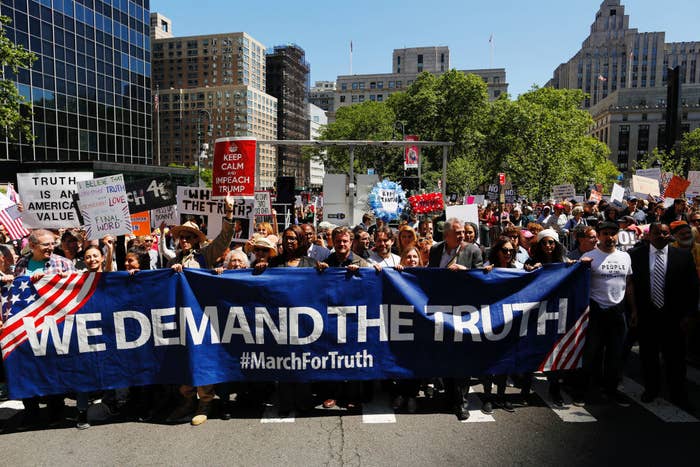 New York City drew massive crowds for the march.
As did Washington, D.C.
At the D.C. march, protestors spelled out "investigate Trump" in the middle of the National Mall.
People also protested in Philly.
People marched in St. Louis.
Miami.
Indianapolis.
Raleigh.
Detroit.
Seattle.
Portland.
Richmond.
San Francisco.
Denver.
Salt Lake City.
Cincinnati.
Omaha.
And Chicago, where some protestors came on rollerskates.
And the protests even extended to overseas, with people marching in Brussels.
And, as expected, people everywhere brought their A+ sign game.