The father of two survivors of the Parkland, Florida, school shooting was shot and killed in a robbery of his convenience store, according to the Broward County Sheriff's Office.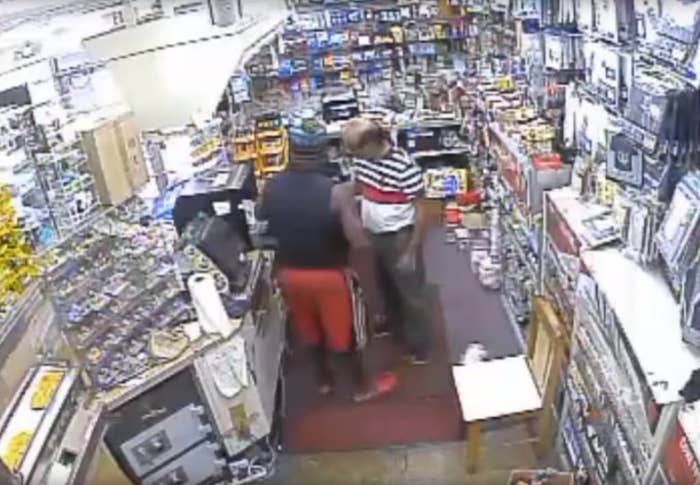 Ayub Ali, 61, was working at Aunt Molly's Food Store in North Lauderdale, Florida, shortly after noon on Tuesday when the suspect entered the store, stole money from the cash register, and left.
Shortly after, the suspect came back and shot Ali, who was pronounced dead at the hospital.
The suspect, who was seen on surveillance footage, has not yet been identified.
The sheriff's office is asking for anyone with information that could lead to an arrest to come forward.
Ali was well known in the local Bangladeshi community and at the mosque his family attended, according to the New York Times.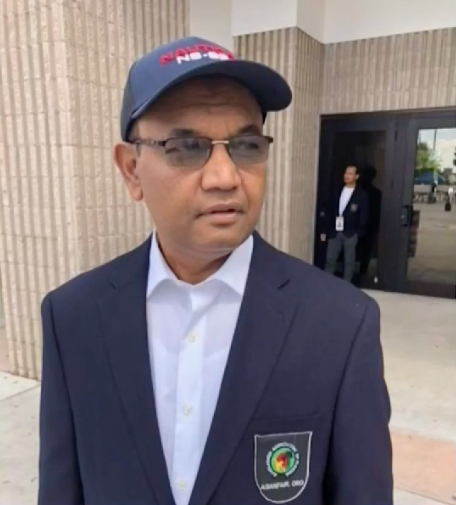 He reportedly moved to the US from Bangladesh 20 years ago and went on to own and operate the convenience store where he would eventually be killed.
Ali was married and had four children, two of whom had survived the shooting at Marjory Stoneman Douglas High School just five months earlier.
Now, Elama, 17, and Rahat, 15, who were not hurt in the shooting that killed 17 of their classmates, are facing added trauma after the death of their father.
"Sometimes they express it by crying, sometimes they are quiet," Mirza Mustaque, a friend who spoke on behalf of the family to the New York Times, said. "We are trying to talk to them, and bring some kids to their home so they can talk, so they don't feel lonely."
Mustaque did not immediately respond to BuzzFeed News' request for comment.
Two weeks after the Parkland school shooting, when students returned to school, Rahat told CBS Miami he hoped there would be "some changes to the laws and stuff to make us kids feel safer going to school."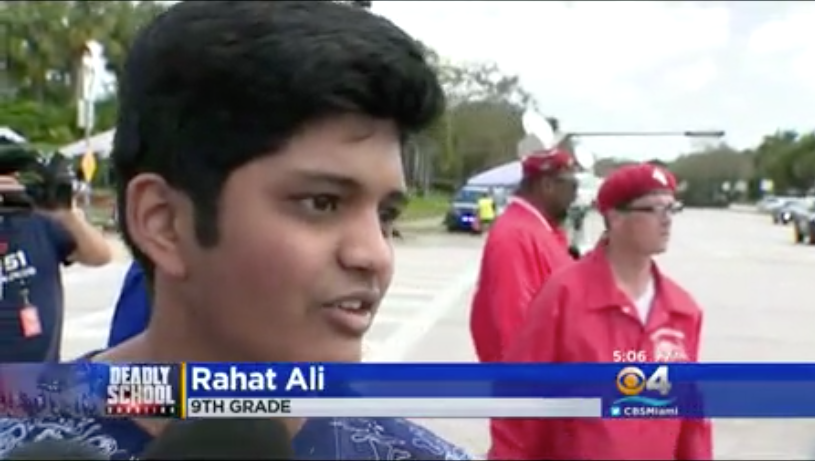 Rahat also expressed his appreciation for the outpouring of support on their first day back at school.
"It makes me feel better entering school. I feel safer. I just hope that there will be changes that will make us feel safer," he said.
Ali's convenience store reopened Thursday, and community members covered the shop in flowers and candles to commemorate him.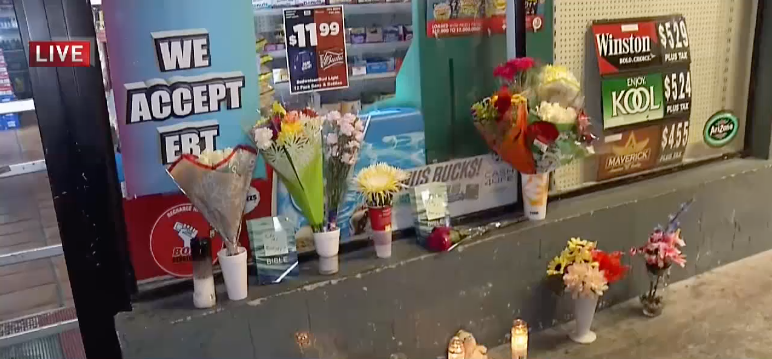 The local Bangladeshi community has also been a strong source of support for Ali's wife and children, according to NBC Miami.
"This is the biggest part that hurts me," Ali's friend, Alex Rios, told NBC Miami. "They have to be without their dad for the rest of their life."