Eighty-two women stood together on the red carpet at the Cannes Film Festival in France on Saturday in a protest for better treatment and representation of women in film.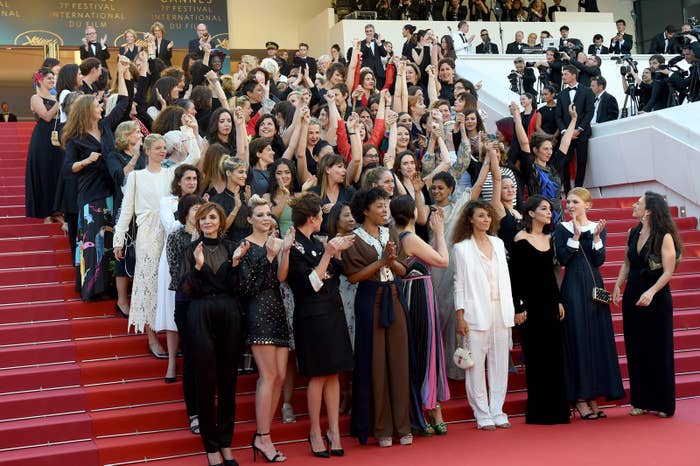 Led by Cate Blanchett, the group included Ava DuVernay, Marion Cotillard, Kristen Stewart, Salma Hayek, and many more.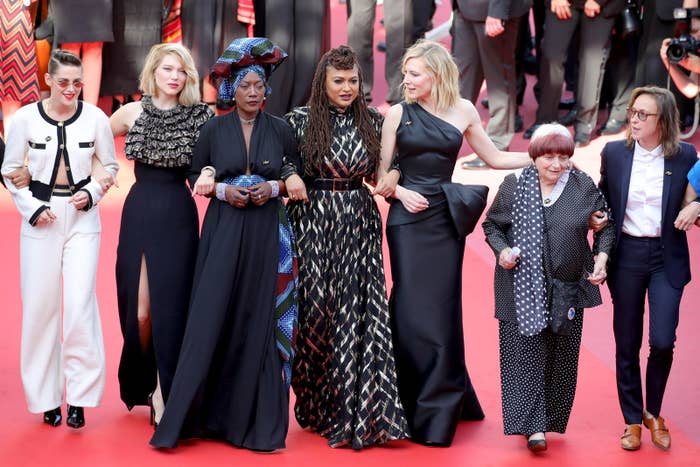 The 82 women symbolized the 82 female directors who've had films screened at the festival since it began in 1946, compared to 1,688 male directors.
Blanchett called these statistics "stark and undeniable."
Blanchett, who serves as president of the Cannes jury this year, was joined by French director Agnès Varda, and together they delivered a speech in English and French on the steps of the Palais des Festivals.
In their speech, Blanchett and Varda called for equal pay, safer workplaces, and diversity "behind and in front of the camera."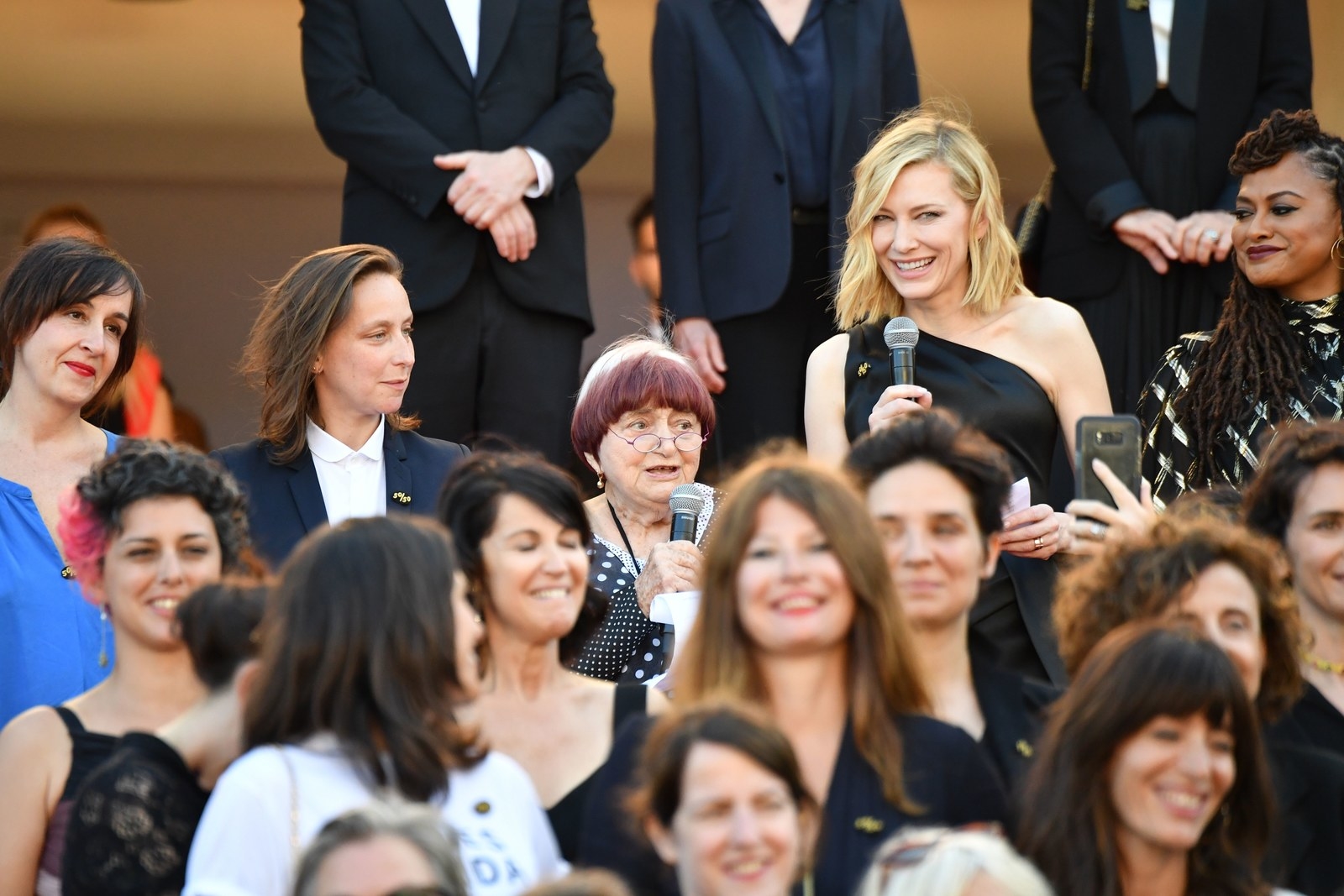 "Women are not a minority in the world, yet the current state of our industry says otherwise," they said.
"As women, we all face our own unique challenges, but we stand together on these stairs today as a symbol of our determination and commitment to progress," they said. "We are writers, producers, directors, actresses, cinematographers, talent agents, editors, distributors, sales agents, and all involved in the cinematic arts."
The protest was arranged in conjunction with 5050x2020, a French film industry movement addressing gender equality in film.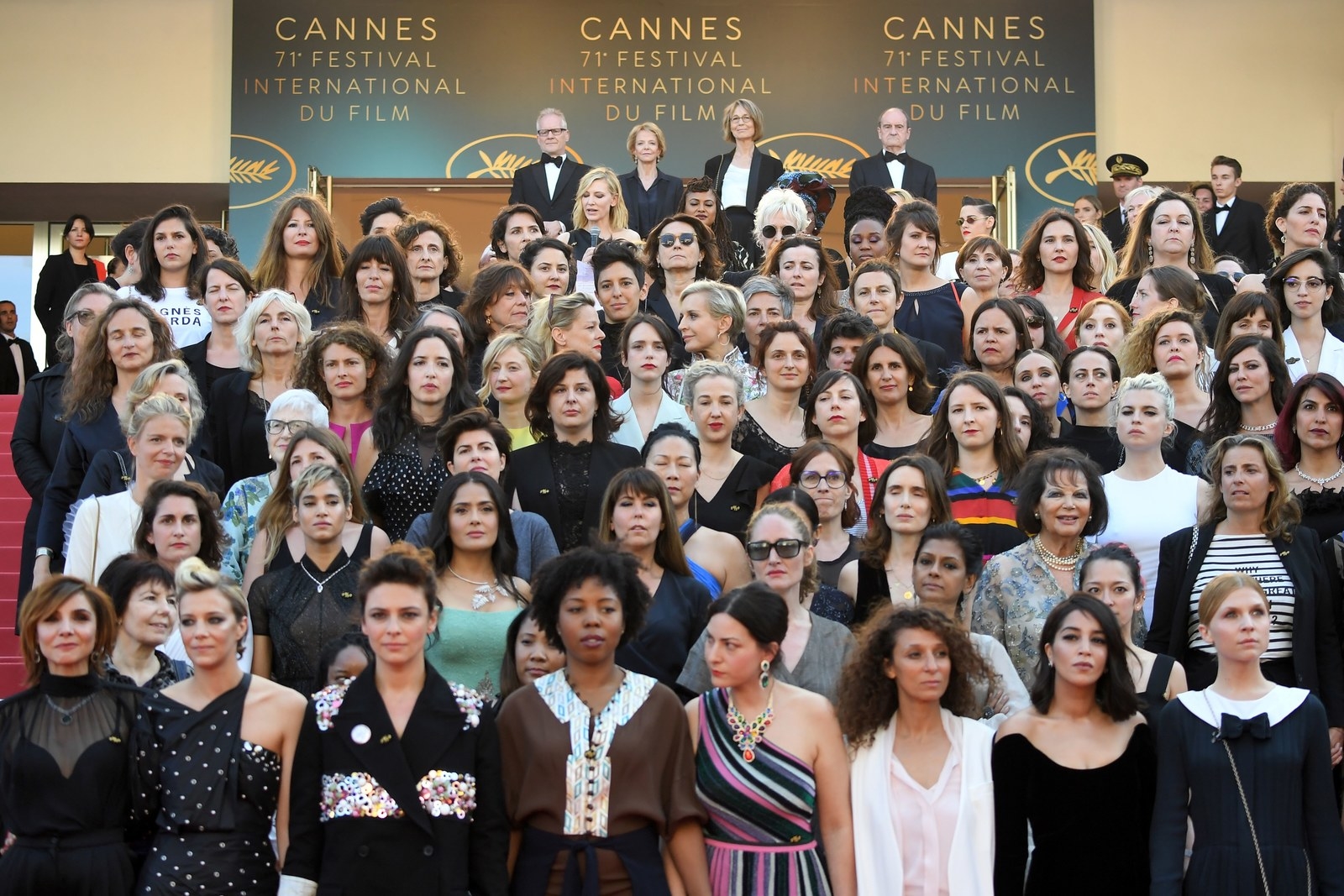 On its website, 5050x2020 calls for equal pay, equal employment, and "equal directorial boards by 2020."
The organization also acknowledges the importance of the #MeToo and #TimesUp movements.
"While French cinema wasn't shaken by the Weinstein shock wave, it is essential that we move to take concrete action reaching beyond the issue of sexual abuse alone," reads the website.
"We believe that the distribution of power needs to be questioned," the 5050x2020 website says. "We believe that equality restores the balance of power. We believe that diversity deeply changes representations. We believe that the opportunity to work in an egalitarian and inclusive environment must be seized because we are certain that the equal sharing of power will promote profound creative renewal."