Meet Xherdan.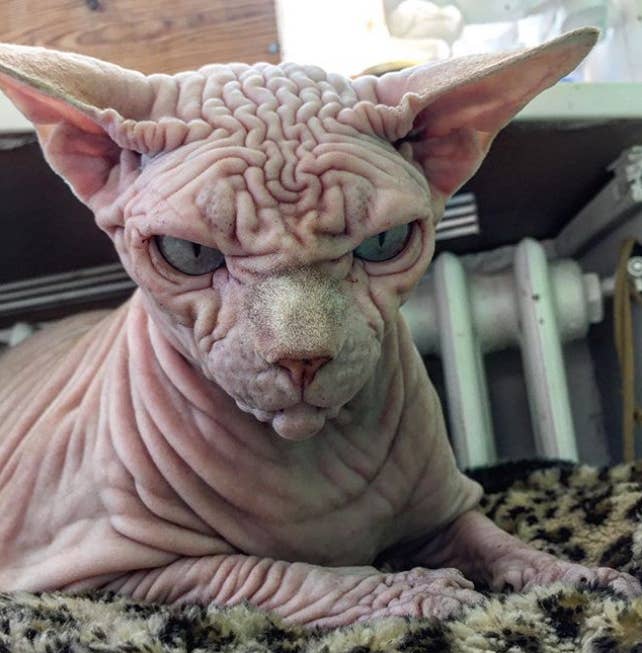 In case it was not immediately clear, Xherdan is a cat — a sphynx cat, to be precise.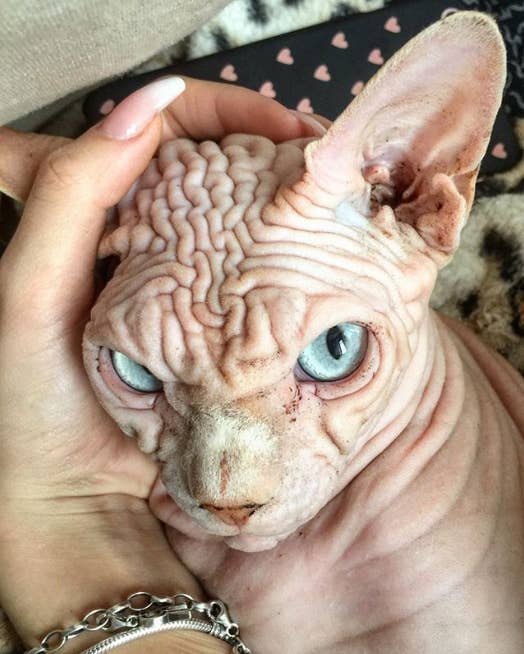 Just your everyday, average kitty!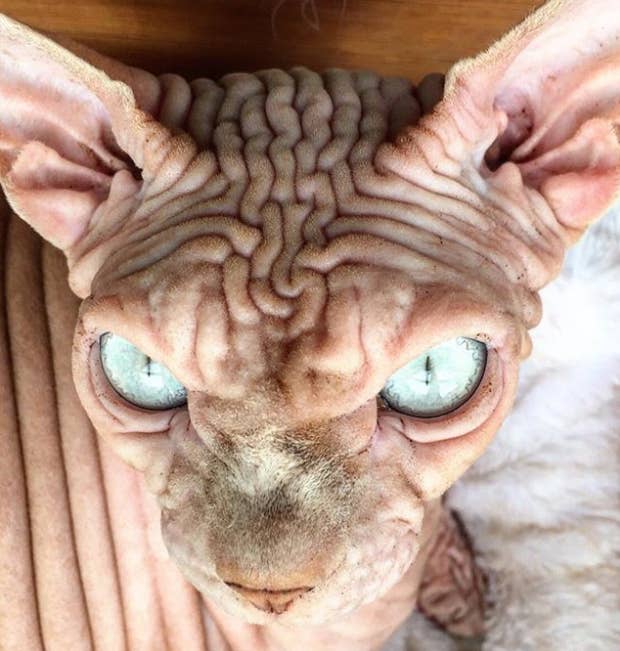 Oh yeah, except he looks like he has an EVIL PLAN TO TAKE OVER THE WORLD.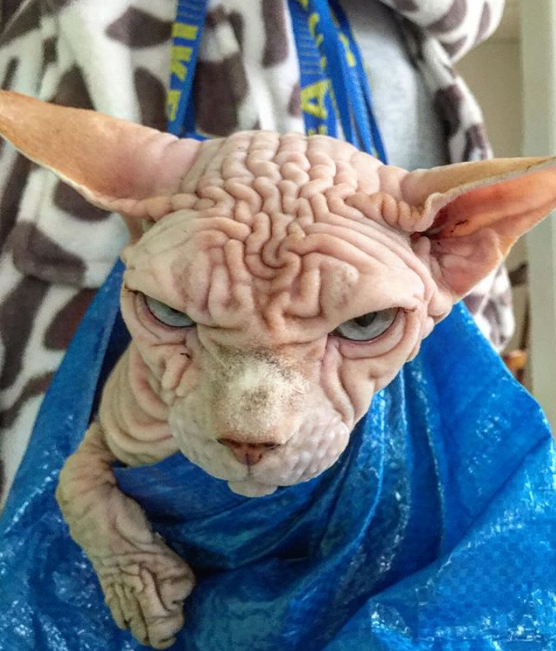 Xherdan is 5 years old and lives in Switzerland, his owner, Sandra Filippi, told BuzzFeed News.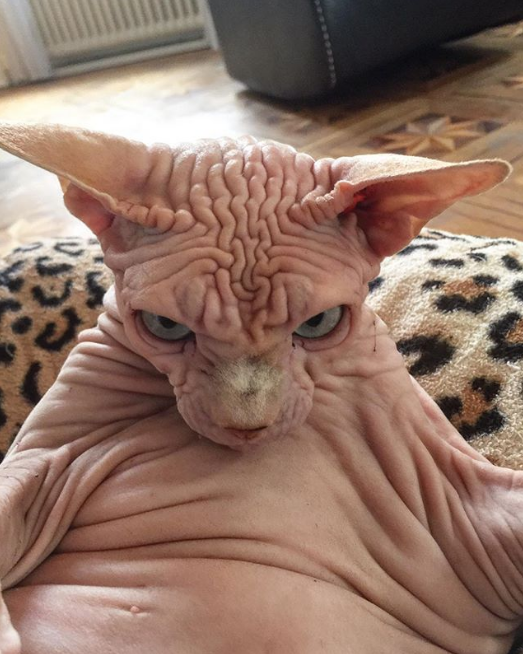 "When I first saw him, he immediately stole my heart," said Filippi. "His wrinkled pink skin, as fine as a peach; his turquoise eyes, as blue as the ocean... I was in love!"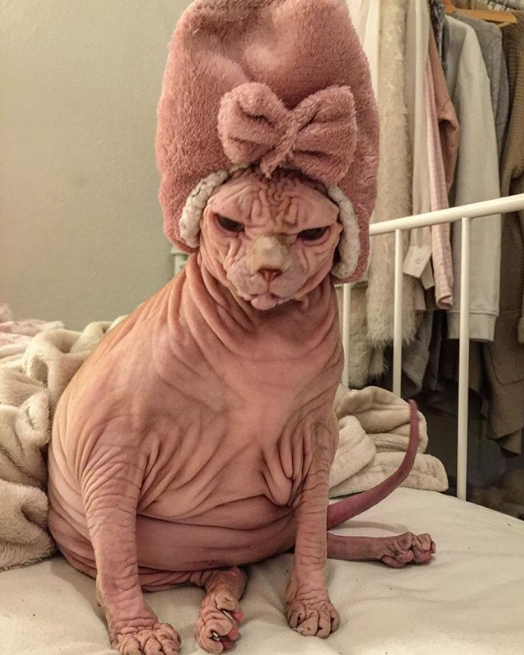 Also, he looks like a brain.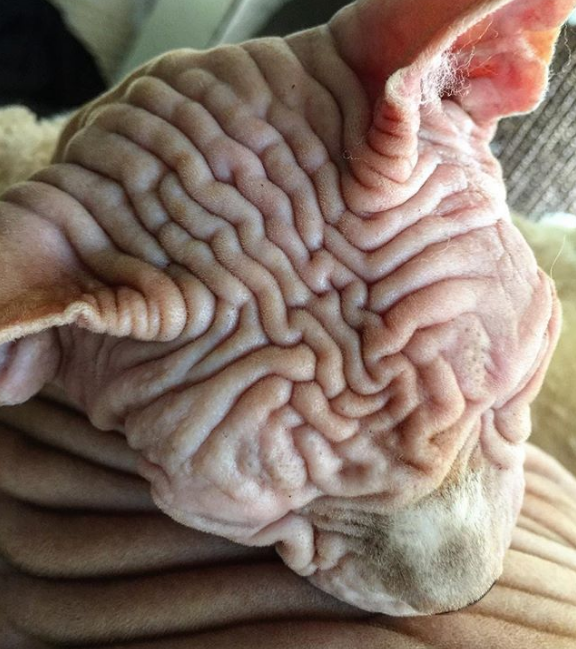 Xherdan loves sitting by the window watching birds and cuddling with his owner, Filippi said.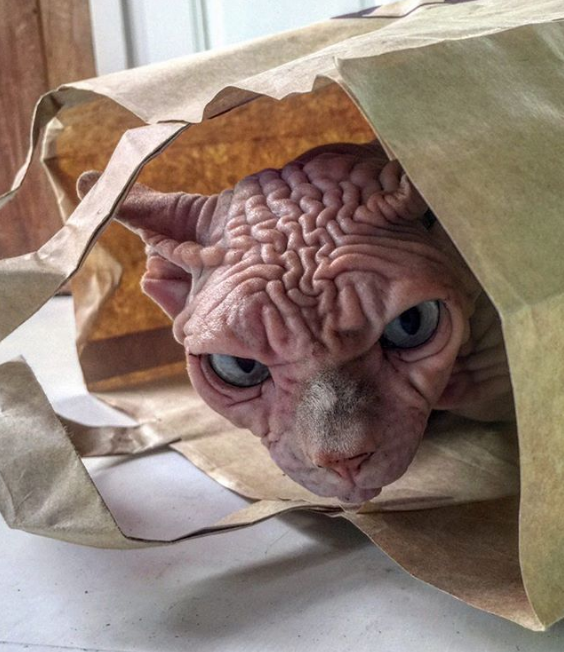 Even though some people think he looks scary at first, Filippi insists he's "very funny and shy" and a total sweetheart.
"[When people see him in pictures], they find him ugly," said Filippi. "But when they see him [in real life], the opinion changes and they find him sweet, cute, and lovely!"