Far-Right Troll "Baked Alaska" Has Been Arrested Over The Coup Attempt At The Capitol
His livestream of the insurrection, which showed the faces of many of the rioters, may be the reason many of them are being identified and arrested.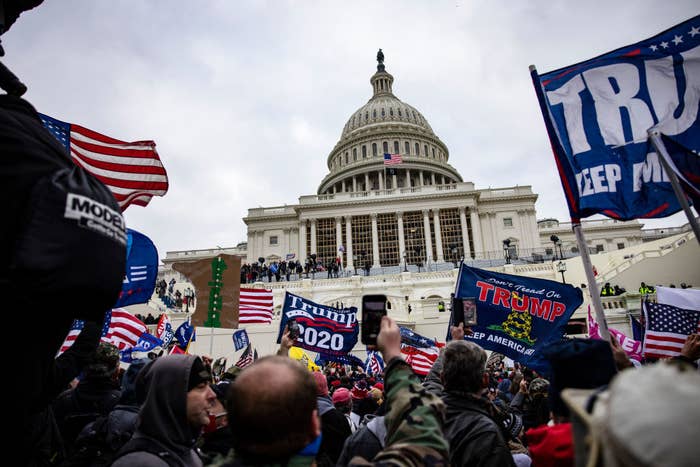 Far-right internet troll Tim Gionet, better known as Baked Alaska, was arrested Friday for his role in the deadly insurrection at the US Capitol.
Gionet was arrested by the FBI on charges of "knowingly entering or remaining in any restricted building or grounds without lawful authority" and "violent entry and disorderly conduct on Capitol grounds," a criminal complaint obtained by BuzzFeed News shows.
Gionet (who briefly worked for BuzzFeed years ago) livestreamed the Jan. 6 attack on Congress on DLive, a streaming platform popular with right-wing extremists, and at one point turned the camera to show his face.
"We are in the Capitol Building, 1776 will commence again," he said on video, the court documents state.