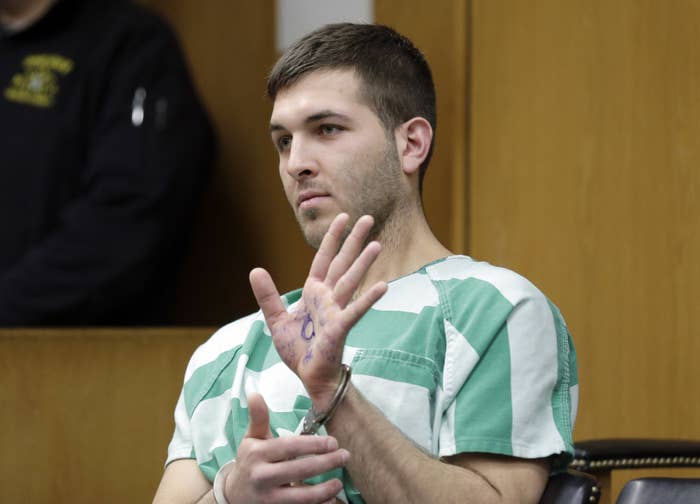 The suspected killer of Gambino crime family boss Francesco "Frankie Boy" Cali flashed a series of messages scrawled on his hands while in court Monday, including "MAGA forever."
Anthony Comello, 24, was arrested Saturday for allegedly shooting Cali in front of his Staten Island home. The New York Police Department said it had responded to Cali's home that evening on a report of an assault and found Cali shot multiple times in the torso. He was transported to a hospital, where he was pronounced dead.
Initially thought to be tied to mob activity, police now believe the shooting may have been over a dispute about Comello's romantic interest in one of Cali's relatives, according to the New York Times.
Comello is currently being held at the Ocean County Jail in New Jersey, according to prison records. He was reportedly arrested at his family's vacation home in Brick, New Jersey.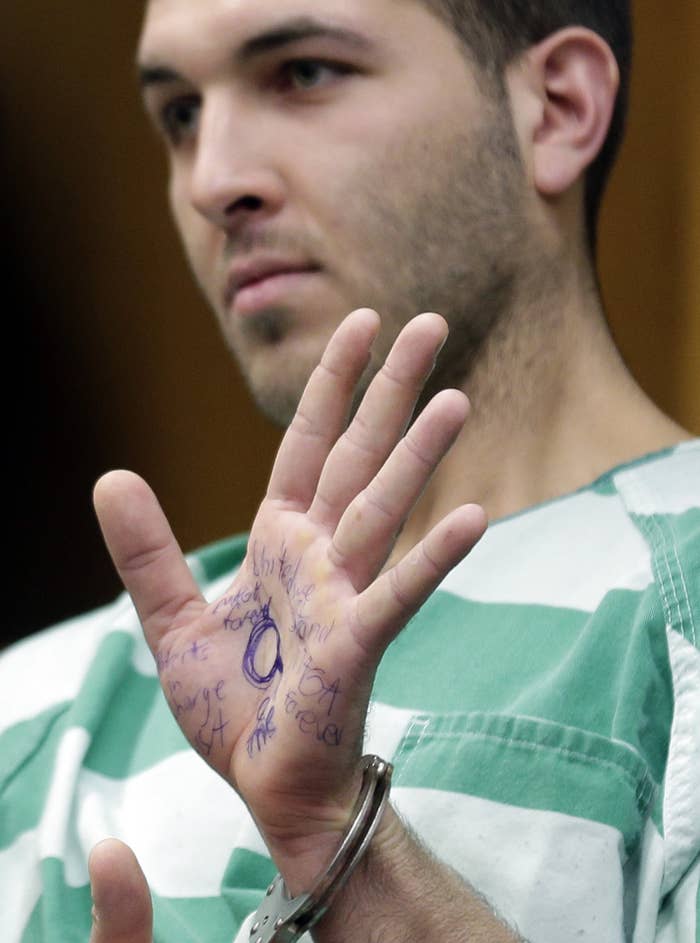 At a court appearance Monday in New Jersey, Comello showed off several messages scrawled on his hand in blue pen of "MAGA Forever" — an abbreviation of President Trump's campaign slogan "Make America Great Again."
A large "Q" also appeared to be drawn in the middle of his palm, as well as "United We Stand" and "Patriots in Charge," which appear to reference the sprawling and baseless QAnon conspiracy theory. The theory posits that, among other things, President Trump is trying to save the world from a global pedophile human trafficking ring that involves high-ranking politicians and Hollywood figures.
During the heading, Comello waived extradition and will return to New York to face charges in connection with Cali's death.
According to the Times, Comello told detectives he was high on marijuana during the incident and shot Cali because he feared the mob boss was going to shoot him.
"Because of serious threats, he has been placed in protective custody where he will remain while this case is pending," Comello's lawyer Robert Gottlieb told BuzzFeed News.

"As I previously stated, Mr. Comello's family and friends simply cannot believe what they have been told," Gottlieb continued. "There is something very wrong here and we will get to the truth about what happened as quickly as possible."