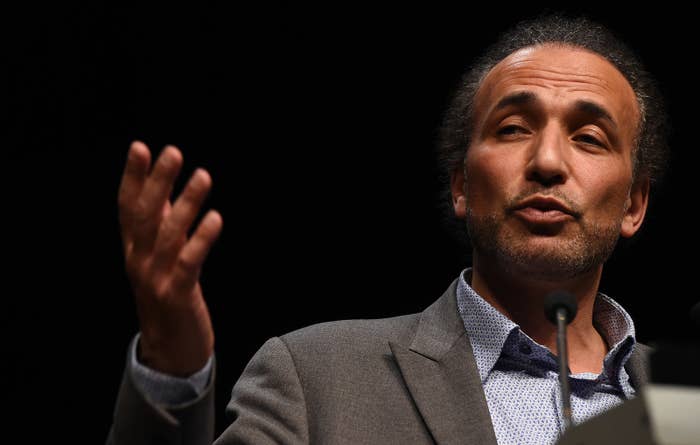 A famed Oxford scholar said he was on a plane from London to Lyon at the time a woman accuses him of raping her in France — but French media reports that he actually took an earlier plane from Madrid to get to France. Now a video uncovered by BuzzFeed News shows he was actually attending a conference in Spain, damaging his alibi.
Tariq Ramadan is a French-speaking, Swiss-born academic who studies Islam and philosophy more broadly and has been a professor of Islamic studies at Oxford University since September 2009. In the past often called upon by European governments to advise them on Islam, before last year he was most well-known outside of Europe for clashing with the George W Bush administration over obtaining a visa to teach in the US in the 2000s and being the grandson of the founder of the Muslim Brotherhood.
Last October, two women accused Ramadan of raping them in separate incidents in 2009 and 2012. One woman, whose name has not been revealed, accused him of having raped her the afternoon of October 9, 2009, in a Hilton hotel room in Lyon, France. According to her, the assault took place a few hours before a conference where Ramadan was presenting. Earlier this month, Ramadan was indicted and detained in connection to the case.

His alibi is a reservation for a flight from London to Lyon which was scheduled to land that day at 6:35 pm at the Saint-Exupéry airport. According to his defense, this flight would not have given him time to find the woman, nicknamed Christelle in the French press. Ramadan's lawyers have entered his ticket into evidence as part of his defense, claiming in a letter that it is "impossible" for him to be at the Hilton.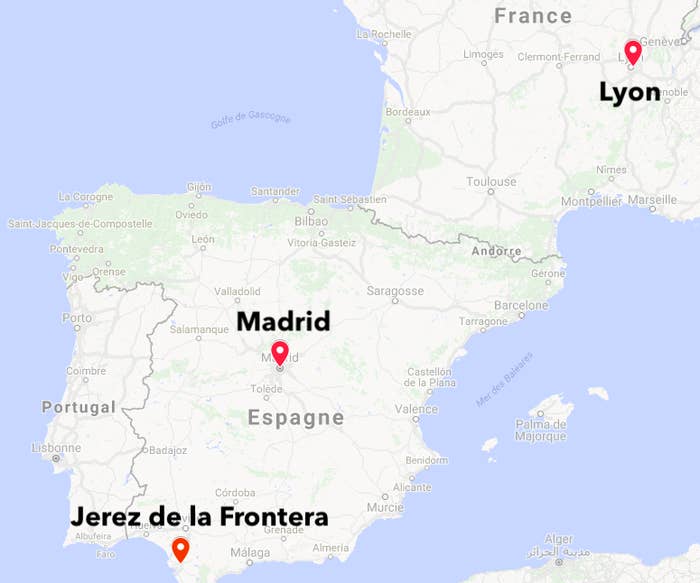 But French outlets Liberation and the Muslim Post have reported that Ramadan also had a second reservation for the same day — a flight from Madrid that was scheduled to land in Lyon at 11:15 am. According to the documents they published, Ramadan was supposed to reach Madrid on a flight leaving at 07:05 am in Jerez de la Frontera in southern Spain.
New evidence, discovered by BuzzFeed News, shows he was in Jerez de la Frontera the day before, where he gave a lecture at the Atalaya Museum as part of the "Agora Juvenil" festival. A poster for the event shows that it was scheduled to take place at 5 pm the day before Ramadan's flight to Lyon.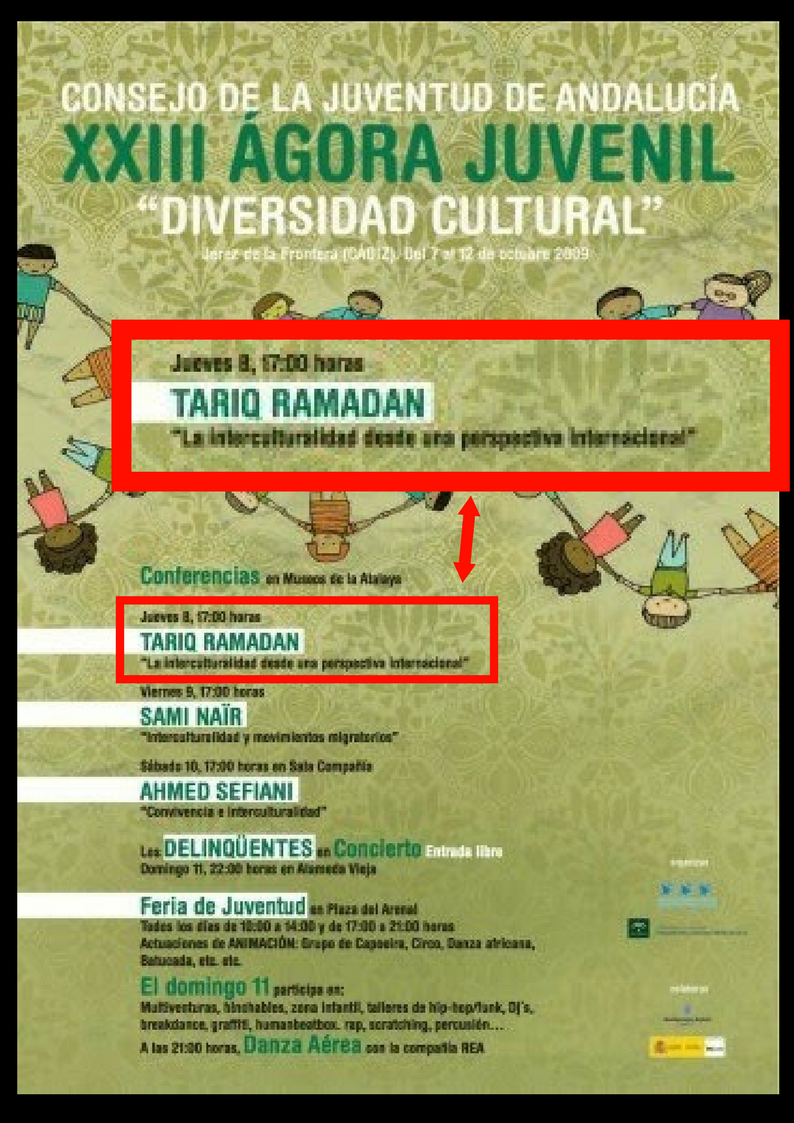 Ramadan can be seen giving his lecture on stage in this video published by the festival's organizers.

Here is a screenshot of the video where Ramadan is onstage.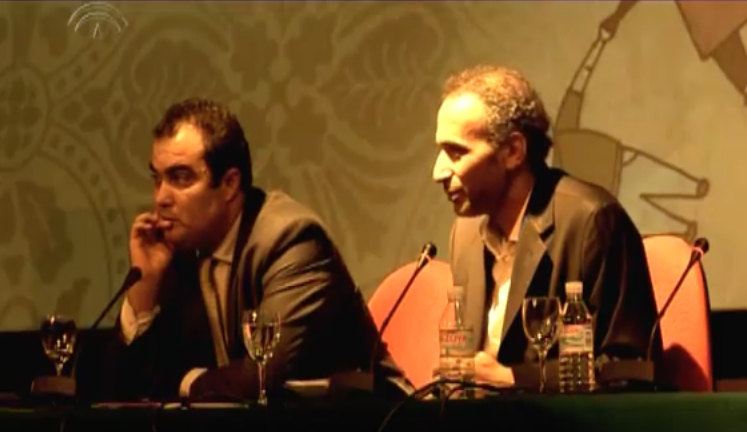 A blog post published about that year's festival also mentions that Ramadan was there. One of the leaders of the Youth Council of Andalusia, the event's organizer, did not immediately respond to BuzzFeed News' requests for comment. But the museum where the conference was held hosted events scheduled for this festival on October 8th and 9th. Those on other dates did not take place in the museum. On the October 9th, Tariq Ramadan was in Lyon.
Yassine Bouzrou, one of Tariq Ramadan's lawyers, declined to comment after multiple attempts from BuzzFeed News to reach him. Bouzrou did tell Libération that "no element about this topic has been entered into evidence." Eric Morain, Christelle's lawyer, was unaware that Ramadan had spoken in Spain the night before he was in France.
"We will inevitably soon know," he told BuzzFeed News, speculating that the General Directorate of Civil Aviation or the airlines had been asked by the court which flight Tariq Ramadan took. "This response will destroy or reinforce the testimony of Tariq Ramadan."
Meanwhile, Ramadan, who denies the claims of both women, claims to suffer from two chronic diseases, including multiple sclerosis, and asked to be released from detention. But last week, a medical expert concluded that his state of health was "not incompatible" with his incarceration.
This post was translated from French.