Late last year, Star Hagen-Esquerra began thinking it was time for a legal name change. Star had been going by that name for two years, since coming out at age 15 to friends and family as nonbinary — identifying as neither a woman nor man and choosing to use plural, nongendered pronouns. But now they were 17, stretching toward adulthood, and confronting all of adulthood's tedious paperwork. Star had a driver's license with the wrong name on it. They had begun applying to colleges, also under the wrong name. This was a problem for a few reasons, but mostly because Star really liked to follow the rules. And yet every time they had to fill out an official form, Star felt almost fraudulent, writing down a name they barely recognized on the rare occasion they heard it said aloud.
And so 10 days after the presidential election, when the Diversity Center in Santa Cruz County, California, offered a "Documents Day" for locals to learn more about state and federal name and gender changes, Star decided to look into legally changing their name.
But going to the Diversity Center that day wouldn't just result in a name change for Star. It would turn them into an accidental trailblazer. On Documents Day, Star met Sara Kelly Keenan, a 55-year-old intersex activist who, four months earlier, had became the first Californian (and second-known American) with a court order declaring her gender as nonbinary. A match was lit. In Star, Keenan saw an opportunity to help younger generations achieve the same legal recognition she didn't get until her fifties.
Keenan walked Star through the paperwork, and then the Santa Cruz County court clerks walked Star and their family through more paperwork. Three months later, a blissful Star became the nation's first known minor to be granted nonbinary status.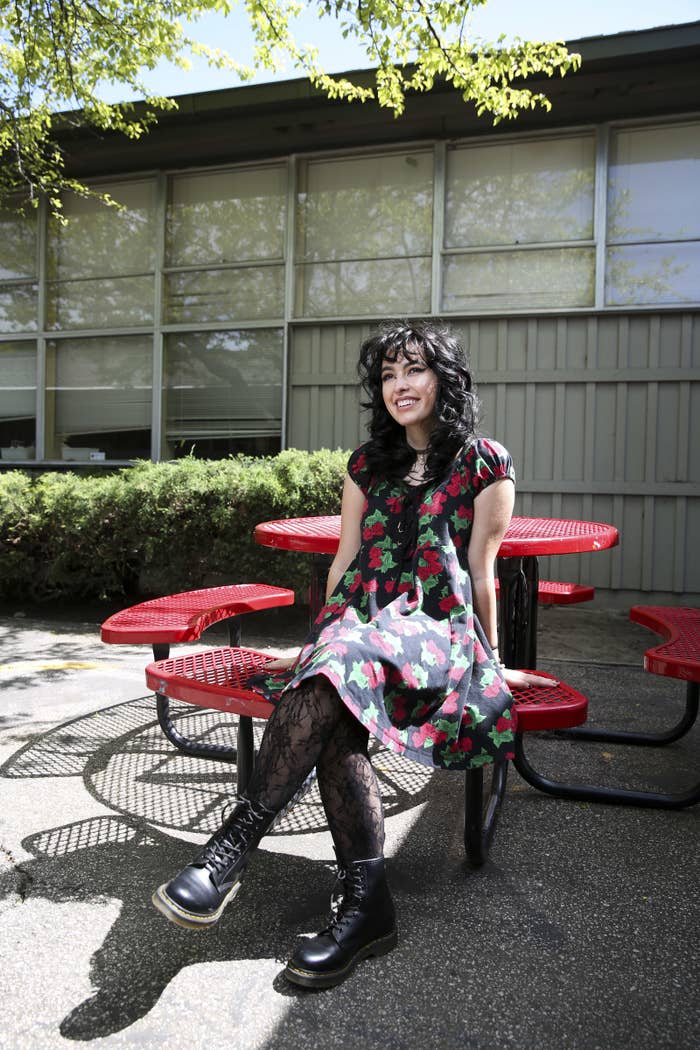 Still, no state in America — and certainly not the federal government — formally recognizes any gender beyond male or female. Nonbinary is a relatively unknown term, and nonbinary Americans often struggle to be taken seriously. Their identities are questioned. They're told that they're either male or female; there's nothing in the middle.
That could change this year, as a bill supported by Keenan, Star, and more than a dozen other Californians who've been granted nonbinary status makes its way through the California state legislature. The proposed law would establish a third, nonbinary gender option on state-issued identity documents (driver's licenses, ID cards, and birth certificates) for California's 39 million residents. The whole state — not just a handful of its county courts — would recognize nonbinary citizens. And it would become easier for nonbinary people, bureaucratically, to obtain this recognition. It's a fairly radical act — a state-sanctioned challenge of rigidly held beliefs about boys and girls and the space in between — and one expected to trickle down to other progressive states, and perhaps beyond.
Before all this, neither Keenan nor Star had much interest in becoming activists or trailblazers; they only became those things through their efforts to tell the truth about their innermost identities. Until she was 49 years old, Keenan had lived not knowing she was intersex: in her words, born with male genes, female genitalia, and mixed internal reproductive organs, but told by her family and doctors that she was female. When she learned the truth in middle age, Keenan threw herself into activism, devoting the next seven years to making sure no one, especially no child like Star, was ever deprived of their right to self-identity.
Now Keenan and Star find themselves charging the next frontier of LGBT rights: nonbinary recognition. Gender freedom, as Keenan calls it. And there's very little standing in their way.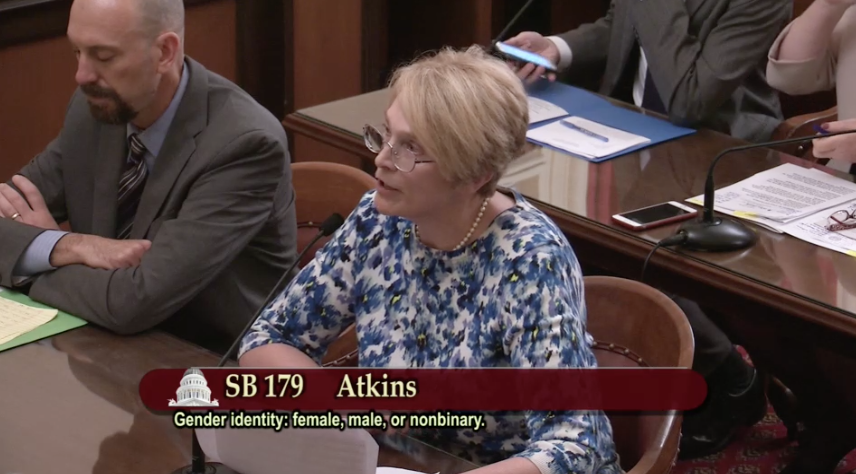 Senate Bill 179, or the California Gender Recognition Act, is really like three or four bills in one. There's the big, history-making piece: introducing a nonbinary option. The other pieces are designed to ease the process of legal gender changes of any kind — male to female, female to male, and either male or female to nonbinary. First, the bill removes two requirements currently necessary to obtaining a gender change court order: providing a doctor's statement and appearing in person in court. The bill's last provision allows a more streamlined process for minors to apply for gender changes on their birth certificates.

The bill's first iteration was centered on just removing the doctor's statement swearing that the gender-change petitioner had "undergone clinically appropriate treatment for the purpose of gender transition."
This requirement — though not as severe as more than 20 other states' requirement that petitioners undergo gender-affirming surgery before a birth certificate change — has come to be viewed as an "inappropriate policy," said Sasha Buchert, staff attorney for the Transgender Law Center (TLC), who helped draft SB 179's language. "How much or how little health care an individual has had has nothing to do with their intrinsic sense of self or their gender identity."
The center had been hearing complaints about the medical hurdle for years. And so last fall, it began pitching state senators a bill that would make California the first state to drop the requirement and allow individuals self-certify their gender without a doctor, Buchert said.
"It's critical that people don't have to select an 'M' or an 'F,' and be legally recognized for who they are."
The legal recognition of nonbinary people became the second piece of the bill. By then, Santa Cruz County had already recognized Sara Kelly Keenan as nonbinary; she was the second person in the country to be granted nonbinary status, after Oregonian Jamie Shupe was granted it in June 2016. This summer, it's possible that Oregon's Department of Motor Vehicles may begin offering a nonbinary gender option "X" on driver's licenses — a domino effect from Shupe's court order. ("X" became an option on driver's licenses in Ontario, Canada, last summer too.) But California's bill is more sweeping, going beyond just driver's licenses to introduce a streamlined process in the courts for changing one's gender to nonbinary — something that doesn't exist anywhere in the US.
If the measure passes in California, then "other states will adopt," Buchert predicted. "They'll see this policy is popular and will work out well." Nonbinary people already have legal recognition in some other parts of the world, but the laws vary dramatically.
"It's critical that people don't have to select an 'M' or an 'F,' and be legally recognized for who they are," Buchert said, pointing to the National Center for Transgender Equality's 2015 survey that found one-third of respondents reported harassment, discrimination, or violence for having state-issued IDs not matching their gender presentation. (The survey was completed by 27,715 transgender people, one-third of whom identified as nonbinary.)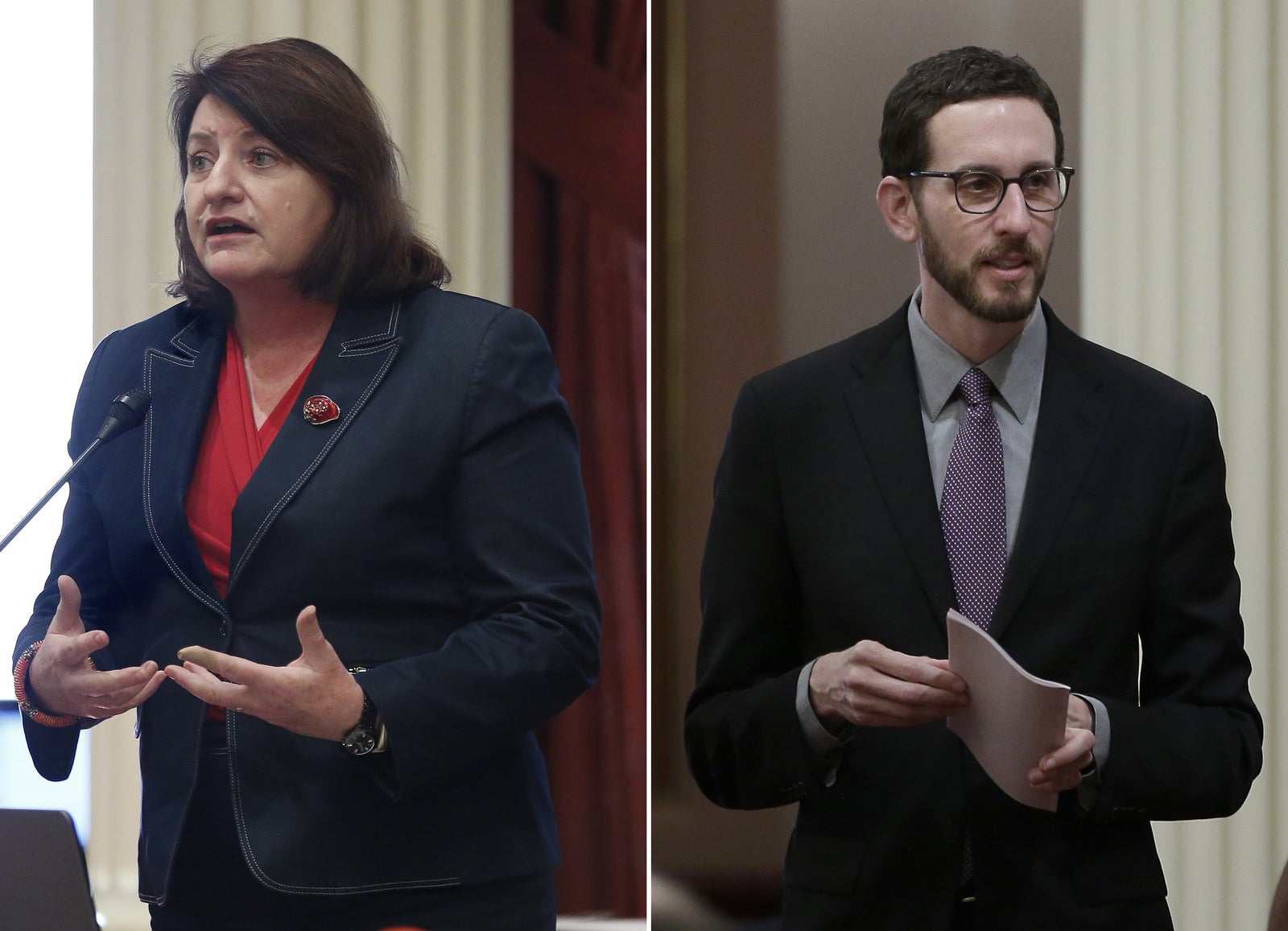 The TLC found support for its proposed law in senators Toni Atkins, a Democrat who has represented San Diego since 2010, and Scott Wiener, a Democrat representing San Francisco who took office in December. Atkins, a lesbian, and Wiener, a gay man, saw the significance of nonbinary recognition.
Atkins has long been active in California's civil rights fights, but she was wary of this particular one, at the time still fairly unfamiliar with nonbinary identities and unsure how much of an uphill battle she was facing. But she said her staff's enthusiasm — "we were all like, 'Do it, do it, do it,'" one staffer recalled of those days, energetically punching the air — convinced her.
Atkins and her staff recognized that with this bill, the US's most populous state could make a huge civil-liberties breakthrough, even as the Trump administration ushered in a conservatism that posed new threats to LGBT rights. Atkins also saw that the bill would introduce challenging ideas like gender fluidity not only into law, but into people's homes. That was exciting.
Together Atkins and Wiener — her neighbor in the Senate offices — along with the TLC and civil rights group Equality California, announced the introduction of SB 179 on January 26.
The whole time, Atkins said she thought to herself, "This is gonna blow up the whole 'who we think we are' in terms of gender."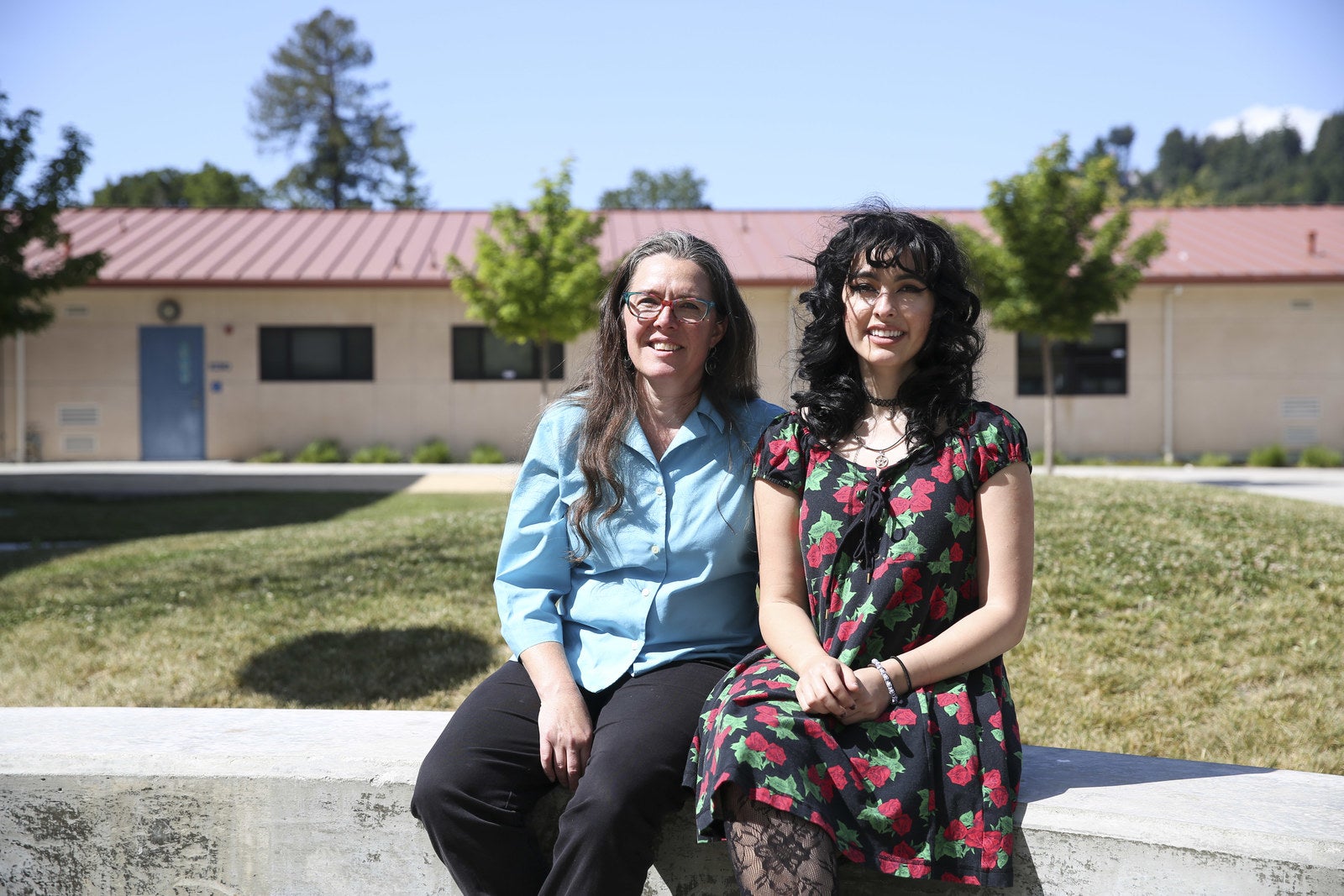 It turns out the Gender Recognition Act was not the first bill in the state attempting to recognize nonbinary Californians. In 2013 and 2017, a small group of nonbinary activists — the Intersex and Genderqueer Recognition Project, for which Sara Kelly Keenan is now the community education coordinator — submitted similar bills to the legislature. Neither got far, and the IGRP wasn't looped in when SB 179 was in its planning stages.

After the bill was announced, though, members of the IGRP began knocking — or banging — on doors of the bill's authors and its nonprofit sponsors, and they were welcomed into the fold with open arms. The bill has had two committee hearings since January, and the IGRP has packed both, offering speakers to testify in front of senators, as well as more than a dozen supporters to stand up during public comment to support the bill. They're the scrappy grassroots.
By IGRP's count, at least 15 Californians in six counties have received court orders granting them nonbinary status. Two-thirds of those cases have been directly handled by Toby Adams, attorney and executive director of the IGRP.
"People can't tell me that 'Oh, you don't look very gender neutral,' because my document says I am."
Star and their mom, Joy Hagen, handled Star's case on their own, after Keenan's initial guidance on Documents Day. But now Hagen has joined the IGRP as a supporter, trekking to Sacramento, about a three-hour drive from home, whenever called upon to support SB 179.
Hagen, who teaches science writing at the University of California, Santa Cruz, wants the government to recognize Star's gender identity, but she knows it will take time. She understands the red tape and the sluggish nature of bureaucracy. She wants to avoid ever needing a lawyer to fight for Star's accurate birth certificate or Social Security card or driver's license.
"I'm not demanding anything that wouldn't be reasonably done for anyone else," she said.
Star has many nonbinary friends, but none have the court order granting them nonbinary status. Star said that's largely because their friends' parents aren't able or willing to jump through the hoops that Hagen and Star did. Getting the court order meant Hagen had to take time off work and Star had to miss school. And for someone like Star, that was no light matter — not when they've got AP classes to study for and community college classes two evenings a week (swing dance and Japanese II), plus hours of musical theater rehearsal. This spring, it was their school's production of Grease; Star plays Frenchy, the pink-haired beauty-school dropout. Before that, they had roles in West Side Story and Mary Poppins and Thoroughly Modern Millie and Spamalot and Footloose and Sweeney Todd. Did Star mention they're also a painter and a percussionist in the school band? But at least applying for colleges is over. In the fall, Star will attend UC Santa Cruz, studying game design.
Three months after they first learned the court order was a possibility, Star can still remember how purely happy they felt walking out of the courtroom after the Superior Court judge signed off. (Not before the judge asked, awkwardly, if Star's gender change was an impulsive juvenile decision — to which Star replied, "I've never made an impulsive decision in my entire life," they said.) It was like they could finally relax.
"Even though it was just a piece of paper, it was finally like I didn't have to try to prove my identity to other people," Star said. "People can't tell me that 'Oh, you don't look very gender neutral,' because my document says I am."
It's a problem Star has encountered many times before; Star likes to wear lacy dresses, dramatic cat-eye makeup, and their hair styled in cascading curls. They like to date straight boys. This made coming out as nonbinary harder, more confusing. It took Star a long time to accept that it was okay to be feminine and not identify as a woman. It's taken everyone else longer. But armed with the court order, they said, "Now no one can say I'm not nonbinary."
Hagen and Star know they benefit from living in an almost clichéd progressive region of an almost clichéd progressive state. But that doesn't make coming out any easier on a family, they said. When Star came out as nonbinary, Hagen didn't really know what that meant — even with her head start as a lecturer at a school with plenty of gender-nonconforming students. But after about 10 weeks, Hagen said, she had Star's pronouns down. The family adjusted. Not all can.
"My hope for this bill is that actually being nonbinary is a lot more normalized," Star said, "So that when minors come out to their family, it's not quite as jarring or unexpected and they can be more accepting of their child."
In Star's world, nonbinary is already normal; they just want the adults orbiting their world — their teachers, their friends' parents, college admissions officers, DMV employees — to fully catch up. And if the lawmaking adults at the state capitol recognize that nonbinary people are real, who can continue denying Star their identity?
On April 25, Sen. Scott Wiener, coauthor of the bill with Atkins, made an argument before senators on the Judiciary Committee that it's the job of government "to create an atmosphere for people to be who they are and to succeed." His case for the bill was almost libertarian: "We need to basically get out of the way and let people be who they are."
"You know at a young age that you are not like everyone else," Wiener continued. "When you have that realization, it makes all the difference in the world when you have a family that embraces that, and it makes all the difference in the world when you have a government that supports those families."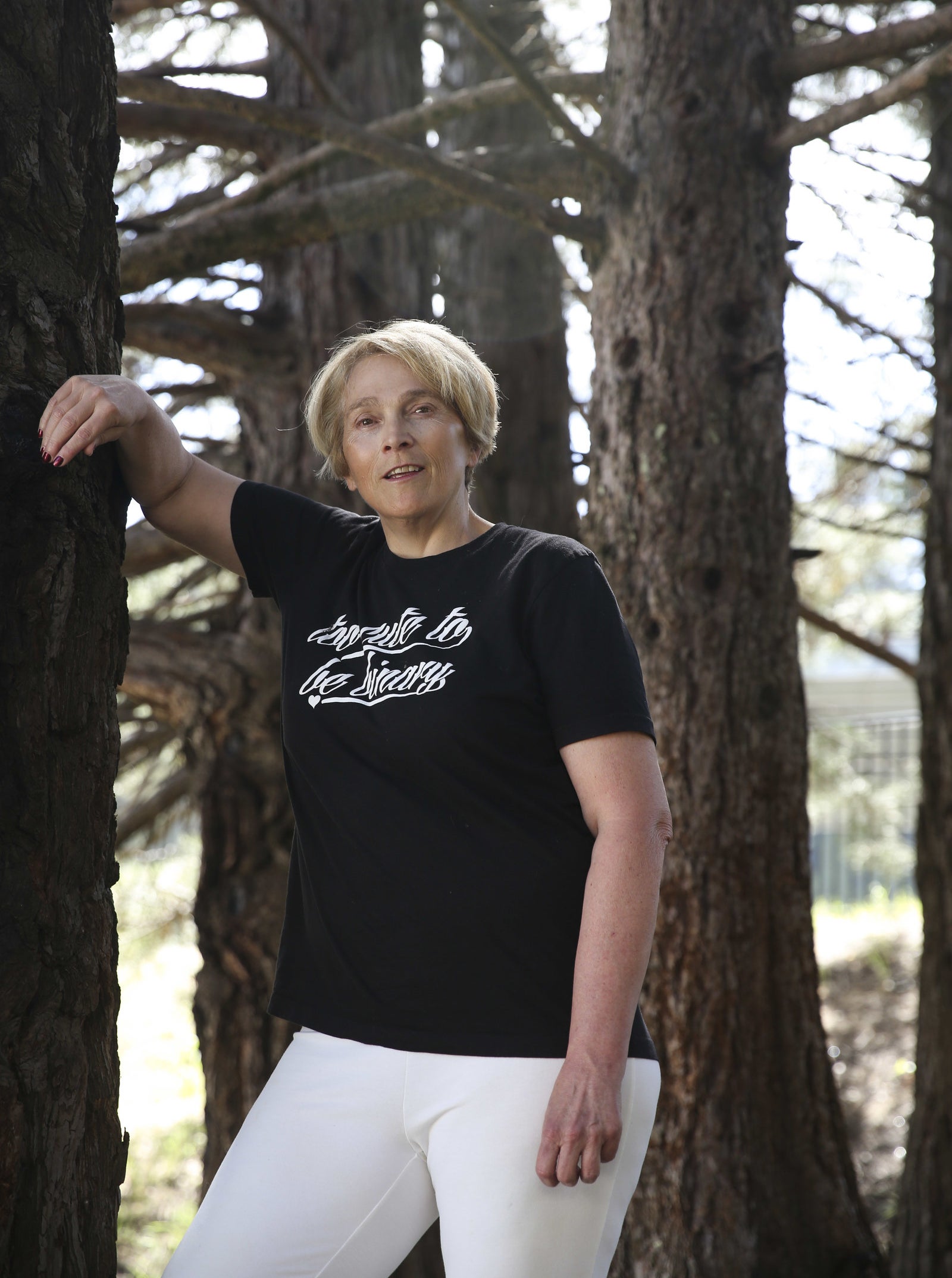 At that April hearing, Keenan also spoke. She told her two-minute story, explaining to the senators what it meant to be intersex "between the legs" and nonbinary "between the ears." She told the senators about how the court documents to change one's gender have boxes to check for male to female and female to male, but no box for female to nonbinary. So Keenan drew one in, and then included in her petition a legal brief outlining her civil rights argument. (Keenan, a former paralegal, wrote it herself.) It took the court three days to decide whether to accept the altered forms. But a judge scheduled a hearing, and within six weeks, Keenan had the court order granting her new status.

"We are nonbinary," she emphatically said in closing her testimony. "We exist. Please see us and protect us."
Not long after Keenan spoke, others lined up to show support for the bill, and not just members of the Intersex and Genderqueer Recognition Project. In the two hearings held on SB 179, public supporters have included representatives from Planned Parenthood Affiliates of California, the ACLU of California, the American Congress of Obstetricians and Gynecologists, Los Angeles Mayor Eric Garcetti's office, the Conference of California Bar Associations, the Santa Clara County Board of Supervisors, the National Association of Social Workers' California chapter, and the California Teachers Association.
"We are nonbinary.
We exist. Please see us and
protect us."
The opposition has centered around one group: the Christian group California Family Council. At the bill's first hearing on April 4, the council argued that SB 179 would mean "legalizing a lie," throwing our very notions of gender into chaos. Greg Burt, director of capitol engagement for the California Family Council, used phrases like "biological reality," urging senators to "Think about your own children."
"What is a male, what is a female, that is the question before you," he said. "But to be male or female is not simply a religious belief, it is a description of the human race."
"Laws like this will simply erase any meaningful gender definitions," Burt said.
At the bill's second hearing, on April 25, Burt was gone, replaced by the California Family Council's CEO, Jonathan Keller. Also gone was any mention of "biological reality." The council replaced its biblical argument with a logistical one. For example, Keller wondered, does this bill mean colleges and high schools under Title IX would have to institute nonbinary athletic teams and locker rooms? How much might that cost?
But California's outnumbered Republicans didn't seem moved by either the family council's biblical or logistical arguments. They aren't putting up a fight, even as their GOP counterparts in other states (like Montana) work hard to defeat anti-LGBT discrimination bills. Atkins' office expected controversy. It hasn't come yet. Even the far-right national media — which traditionally writes about nonbinary people with a kind of pearl-clutching tone — has barely paid any attention to the bill.
On May 31, the bill passed the California Senate. On Sept. 13, it passed the Assembly. The bill will now head back to its house of origin for concurrence — the Senate must approve amendments made in the Assembly — before hitting the desk of California Gov. Jerry Brown. The last day for any bill to be passed is Sept. 15.
Given its success, the bill's authors and sponsors are optimistic. But what's unknown is what will happen when the bill gets to the governor's office. Gov. Brown, who hasn't commented on the legislation, is a democrat, but he's also budget-conscious, and it's unclear how much SB 179 will cost the state. A report in the Senate appropriations committee estimated the cost at $500,000 alone for the DMV to update its systems, forms, and ID cards.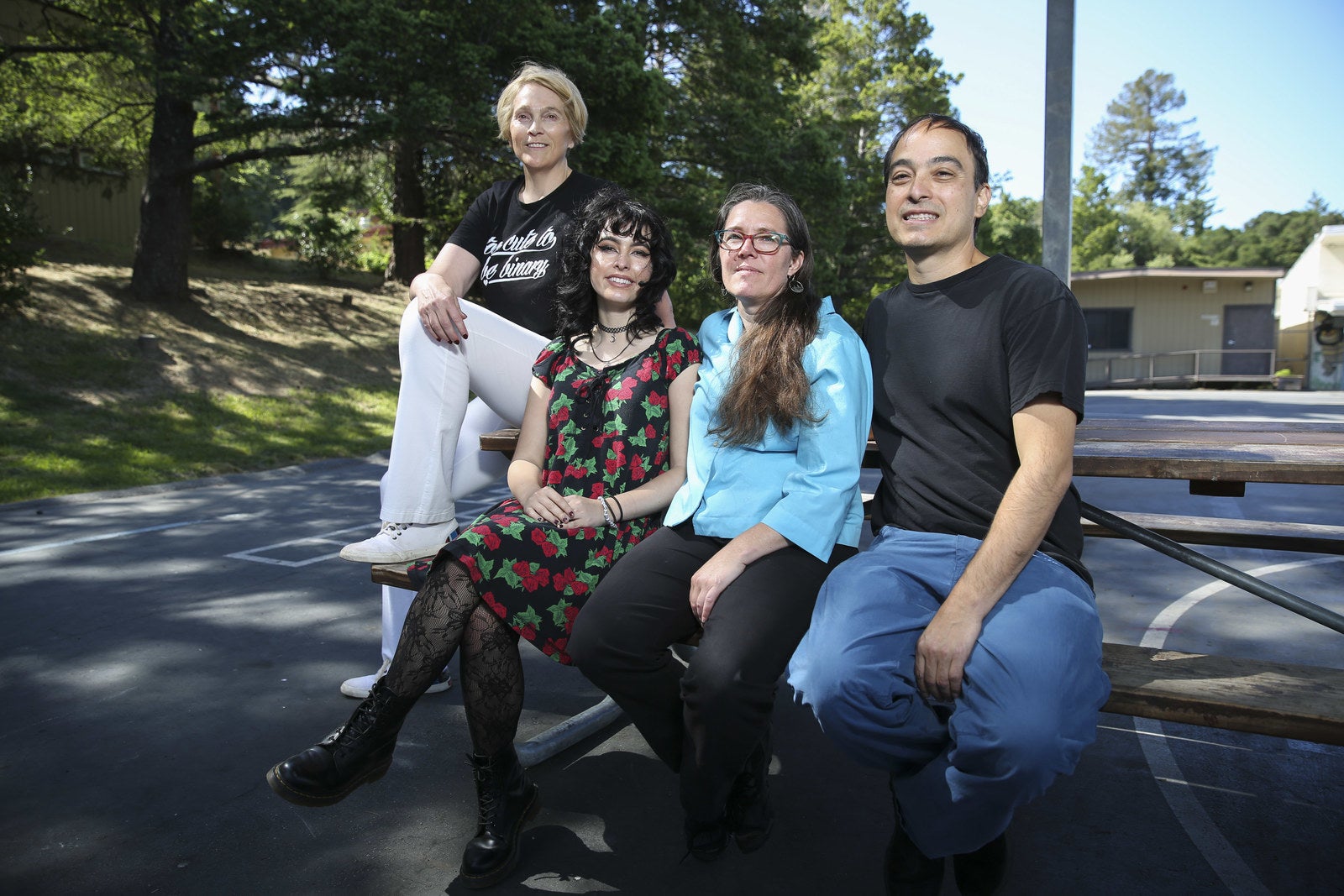 If or when SB 179 passes, it will not change Keenan's life. She is sure of that. She is sure that it's too late for her.

"I'm almost 60 years old," she said. "I'm looking forward to retiring in a few years. Probably gonna move to Mexico and live in a beautiful little bungalow. So it doesn't really change my life, but it needs to change for Star's life and for kids who aren't even born yet."
Lately, Keenan has been spending her time in schools, on panels organized by the Diversity Center of Santa Cruz County, speaking to middle schoolers, high schoolers, and college students about gender and sexual identification diversity. This is no easy feat for someone who was bullied as a young person, who wants to run screaming from every high school campus she steps onto, who looks at a group of teenage boys and sees only emotional minefields, ready to explode and attack without warning. Just like it's no easy feat to sit before an imposing panel of lawmakers at the state capitol, "shaking and hyperventilating" while waiting to tell them about her genitalia and the pain of her family's betrayal. She'd rather not talk about any of this publicly. She'd rather be hanging out with her dogs or hiking in the redwood-speckled mountains around her home in Ben Lomond, California. But she can't afford to not try. To Keenan, it's too important. She must walk confidently into schools and Senate hearing rooms. She must add "and intersex people" every single time the senator in front of her talks about SB 179 in terms of only transgender people. It just must be done.
Keenan often brings up the "30 or so" years she believes she has left on the planet. The clock is ticking, as she says. Her next goal, after passing SB 179, is to introduce state legislation ending what she calls genital mutilation of intersex infants — surgery that doctors perform to make a baby's anatomy what they consider to be more cosmetically male or female.
Her legacy is on her mind all the time. As an intersex person, Keenan explained, she can't have biological children.
"By doing this, I kind of have some kids, and I can help make their lives better," Keenan said. "This is how, nonbiologically, a piece of me makes it to the future." Like Star, the nonbinary kid who thought they'd have to spend their whole life correcting people on their name and pronouns and lying on government documents.
"I thought my life would be stuck," Star told Keenan one misty April morning, over Star's favorite chai tea.
"This is what the future of gender freedom looks like," Keenan replied, beaming at Star. "A happy young person just being themselves, just being in the world. That's what it looks like.
"This is my dream come true. I wish I could have been this at Star's age." ●
UPDATE
This story has been updated with the bill passing the California Senate on May 31 and the California Assembly on Sept. 13.