We Got Bookies To Predict The Future Of Tech
Want to wager on Google Glass or Amazon drones? These guys will be happy to place your bets.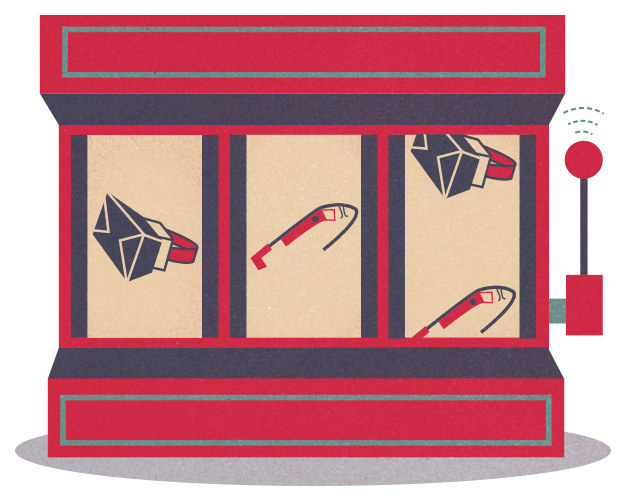 Over the past few months, tech news has been dominated by breathless reports about massively ambitious projects started by some of the biggest companies in Silicon Valley. These so-called "moonshots" represent the wildest dreams of extremely wealthy people whose success at the Internet has enabled them to reinvest their fortunes into technology previously considered only by science fiction. Cynics view these moonshots as marketing ploys or hubristic attempts by powerful CEOs to secure their legacies; others see them as laudable, even plausible efforts to alter the course of human history.
But are any of them actually going to, y'know, happen?
In the interest of getting a better idea of which of these projects could come to fruition, BuzzFeed decided to talk to people who actually know how to speculate: professional oddsmakers. While prediction markets are prohibited in America by the Commodity Futures Trading Commission, they're perfectly legal in Great Britain. So we asked Alex Donohue, an oddsmaker at the proud English gaming house Ladbrokes, to come up with some wagers for ten of the most hyped moonshots. The method Donohue uses combines quantitative and qualitative factors and an all-important "gut feel"*.
Here's what Ladbrokes came up with:
Google Glass
What is it? A headworn computer, displaying smartphone-like information, attached to a glasses frame.
The Bet: Google Glass to ship more units worldwide than the newest iPhone in any year running up to 2020.
The Odds: 100/1.
"Simply put, we don't feel like this will catch on with the wider consumer base in remotely the same way as the iPhone since we feel the majority will still perceive it as something of a gimmick not relevant to their daily lives, especially for the cost. Therefore we are happy to make it a longshot that this item ever outsells the latest iPhone in any year until the end of the decade."
Oculus Rift
What is it? A virtual reality, head-mounted display. The technology, designed originally for gamers, was acquired last month by Facebook.
The Bet: Oculus to become the dominant videogame display technology by 2020.
The Odds: 8/1.
"We see this as something which has a distinct possibility of happening, largely due to the popularity of and appetite for VR among the existing gaming community. We'd have offered shorter odds about any VR headset to become the dominant display, with the Oculus Rift odds being slightly longer due to rival devices competing in this space."
Amazon Delivery Drones
What is it? Unmanned aerial vehicles designed to deliver packages to Amazon customers within 30 minutes of an order.
The Bet: Amazon to deliver the majority of their inventory by drone worldwide before 2020.
The Odds: 20/1.
"The drone is a great idea, as well as an incredible story for grabbing the headlines but we're convinced actually implementing that to the point of the service eclipsing the use of delivery staff worldwide is a tough, if not impossible challenge represented in the odds. One for the tech bettor who wants to take a punt on a lively outsider."
Google Driverless Car
What is it? A car that, using lasers and imaging technology developed by Google, can drive itself.
The Bet: Google's self-driving car to be used legally within Europe/The US before 2025.
AND
To be the dominant form of automobile in Europe/The US before 2025.
The Odds: 1/2; 25/1
"It looks to be a near-certainty that the self-driving car will be developed to the point of legal road use before 2025. It's one of the surest tech bets around at the moment and we make no apology for offering short odds about it being implemented, due to the safety, insurance and potential climate implications, all of which look favourable. As for drivers actually being convinced to rewire their brains to appreciate and feel comfortable being driven by a computer, it seems like this will take longer. Therefore the odds suggest the traditional car will prevail for a long while yet."
Smart Watches
What is it? A computerized wristwatch that, in addition to timekeeping, performs many smartphone-like functions.
The Bet: Smart watches to be listed as a major consumer category and to sell 100 million units worldwide in any year before 2020.
The Odds: 3/1.
"In order for the odds to be any shorter, we'd either have to see smart watches being produced that can completely eclipse the existing smart phone or the price to reach a point where it's an affordable add-on. At present, we think consumers won't decide en masse in favour of purchasing and using both devices as standard."
SpaceX Mars Program
What is it? A spaceflight system designed to transport humans to Mars and bring them back to Earth, eventually enabling the colonization of the Red planet.
The Bet: SpaceX to colonize Mars before 2020.
The Odds: 250/1.
"This looks like an incredible longshot. Anyone brave enough to put money on this must be far more optimistic about the boundaries of space technology than we are. If we end up having to pay out on this bet, anyone who wins might scoop enough to go on a trip to Mars themselves."
Google Robots
What is it? Google has recently acquired several robotics companies, including Boston Dynamics, the makers of the amazing/terrifying Atlas (above) and Big Dog robots.
The Bet: Google to release commercial bipedal or quadrupedal robots before 2020.
The Odds: 6/1.
"We should never write Google off when it comes to technological developments. It seems like this technology is very much within reach so we're not looking to price this as a longshot by any stretch. "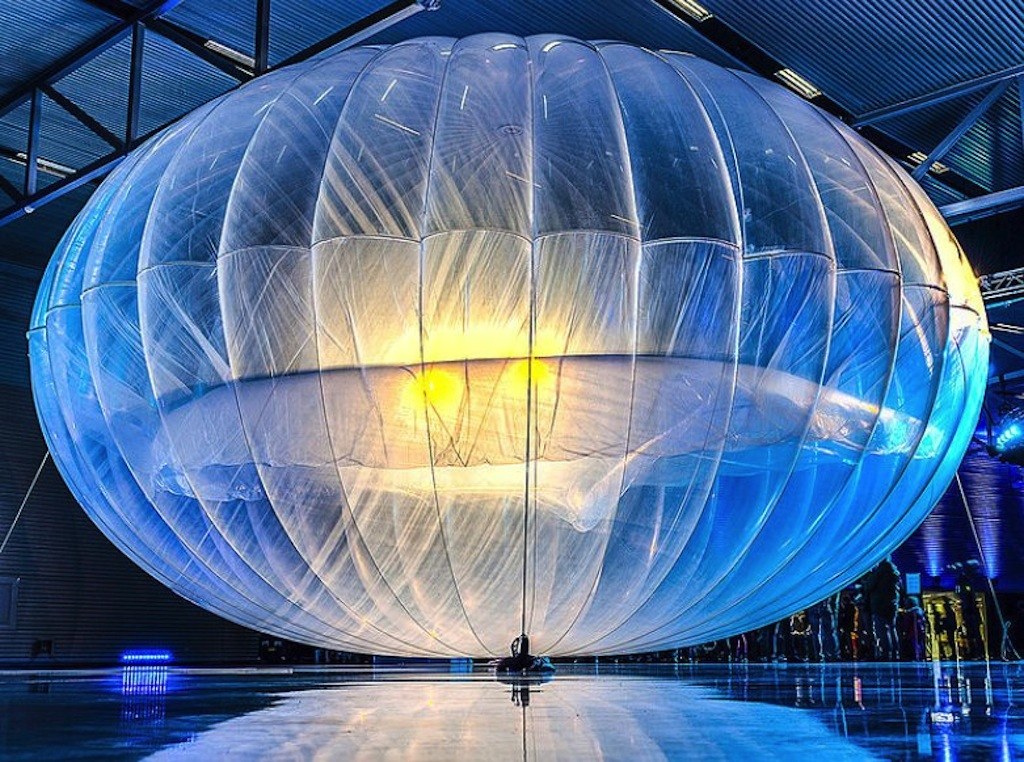 Project Loon
What is it? A Google initiative to serve rural and impoverished areas with the internet beamed from balloons in the stratosphere.
The Bet: Google to achieve 75%+ global land internet coverage by 2020.
The Odds: 4/1.
"Recent news of Google's purchase of Titan Aerospace has shortened these odds considerably to 4/1. Prior to any suggestion of an announcement we may have offered odds as big as 10/1 however when the big dogs of the internet make their move you have to sit up and take notice."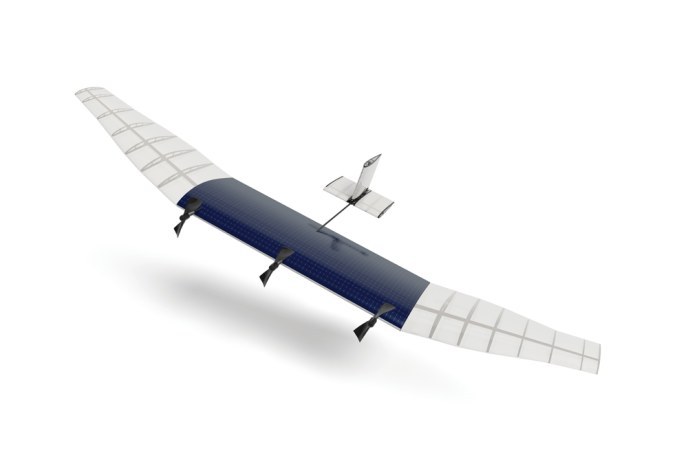 Facebook Connectivity Lab
What is it? A fleet of drones, satellites, and lasers designed to shoot internet to people across the world.
The Bet: Facebook to achieve 75%+ global land internet coverage by 2020.
The Odds: 8/1.
"The aforementioned acquisition by Google has had a big bearing on these odds, not least since they trumped Facebook by buying Titan. Before that and the Whatsapp deal we might have favoured Facebook over Google for the bet but it now looks like their great tech rivals will beat them to the punch and that is reflected in the odds."
Bitcoin
What is it? A peer-to-peer digital currency.
The Bet: BitCoin to account for more of world GDP than the £/$ by 2015.
The Odds: 200/1.
"BitCoin bets are tough for the oddsmakers to assess but this is one we think we can go out on a limb with. There's only a slightly better chance of this happening in our opinion than the Mars bet above."
*(A quick note on process. We asked Donohue, the Ladbrokes oddsmaker, to describe his method of setting probability. He responded: "In order to arrive at a percentage chance, the oddsmaker uses a number of tools including the study of previous related events and their outcomes, otherwise known as 'form', as well as assessing existing predictions by reading reports, articles and studying relevant statistics in order to come up with as accurate a number as possible.
All of this however, especially in the non sports betting sector, is ultimately decided by the oddsmaker using his instinct and gut which he has learnt to trust and has honed over the years when it comes to what sort of odds 'feel' right."
And these odds "feel" right to Dononhue; without our request, Ladbrokes yesterday added these wagers to their "Technology Specials" market.)