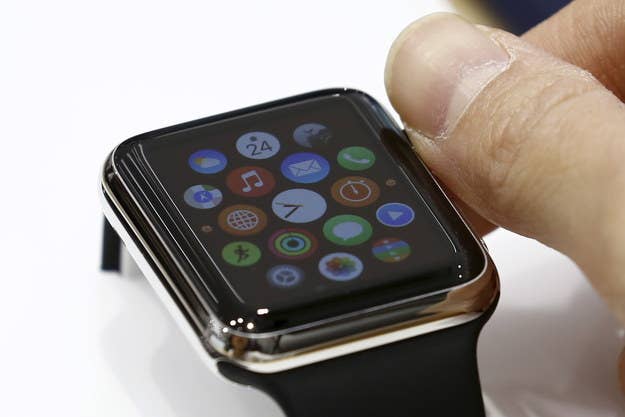 Among singles and those who enjoy judging them, there is now a consensus: Tinder is gross and should not be used in public. Sure, lots of people do use it, but by themselves, or sneakily. Our Tinder habits are sad, contextless, and unforgivably thirsty, the accepted wisdom goes. It's an activity we keep mostly to ourselves.
Perhaps Tinder is an easy target. Or perhaps this is just about human nature, because prior to Tinder's introduction we were surely already sad, contextless, and unforgivably thirsty. But whatever the reason, Tinder is one of the few social apps that are not totally kosher to use anywhere. You can use it at home, or at a café if no one is sitting behind you, or with friends, or on the toilet, riddled with shame. But to use Tinder in most public settings is to mist yourself with disgrace.
This is why I was very excited to try Tinder on my new Apple Watch, a device inconspicuous enough to open the possibilities of match-swiping in heretofore verboten locales. It would be the 21st-century equivalent of hiding a comic inside a biology textbook: Sure, I might be flicking through dozens of potential soulmates, but passersby and colleagues would be satisfied that I was doing normal, productive stuff, like checking my heartbeat, or drawing dicks to send to my editor.
But the Tinder app for the Apple Watch, which I received yesterday, is a fiasco. You cannot swipe right. You cannot swipe left. There is no hidden thrill in hidden pursuits. You can do only one thing on it: message people with whom you have already been matched. It is like a Seamless app on which you can see only what you've already eaten. It's insane.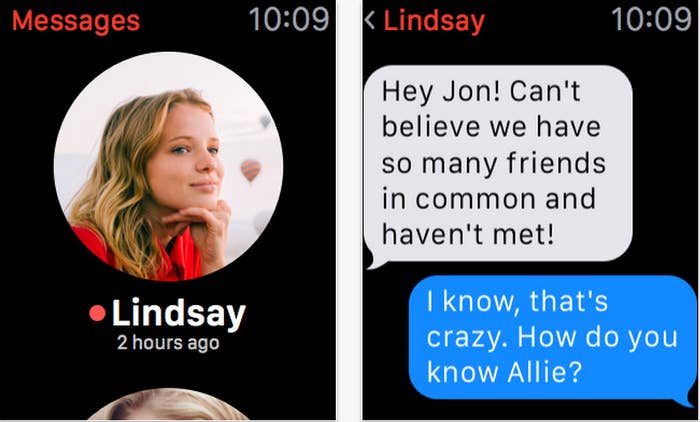 Also, composing a romantic message on your Apple Watch is the last thing you should be doing! I tried it last night and it did not go well.
"I'm sending this message to Tinder with my voice from my Apple Watch," I said to my arm, and hoping it didn't sound too braggy.
"I'm sending this message to tender with my voice from my Apple Watch," the app displayed. I sent it because I thought it was funny.
"Your watch doesn't even know Tinder," my not-girlfriend responded, unimpressed. "And it's talking dirty. It's going to get you in trouble."
I asked Tinder if it plans to add swiping, but did not get a response. In the meantime, it is 1:07 p.m. on May 19, I am still single, and my Apple Watch is not helping.