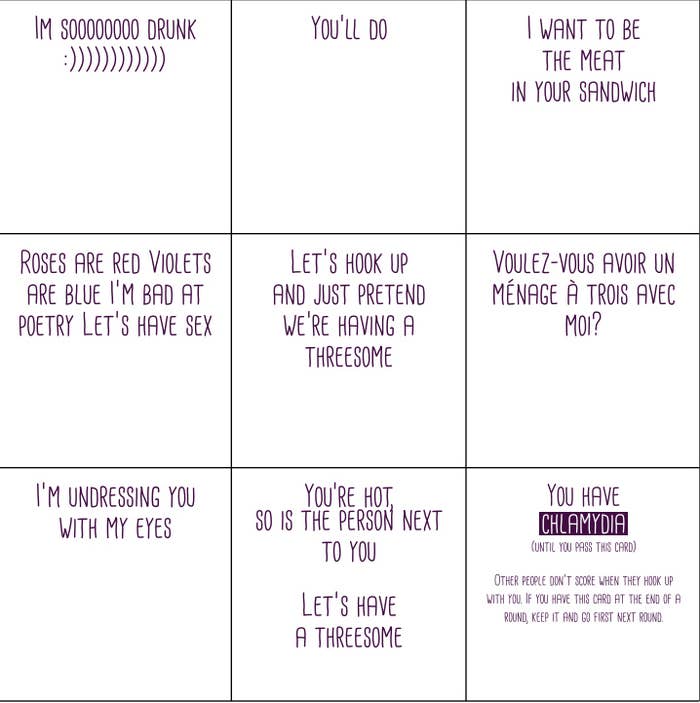 Cards Against Humanity, the disgusting, profane, hysterical party game released in 2011, has become an actual cultural phenomenon—our unshockable generation's Uno.
Now, in collaboration with the highly-regarded indie designers Zach Gage and Doug Wilson, the designers of Cards have released a new, free-to-play card game that is just a shocking, and nearly as funny: Clusterfuck! Yes, it is a card game that simulates a swinger's party.
The rules are simple: in the game's first, silent, phase, you plot whom to have sex with by passing secret notes and making eyes. Then, everyone closes their eyes and points—two people fingering each other is sex, three people pointing at each other is a threesome. Score is assigned after everyone opens their eyes. A twosome is good (two points); a coordinated threesome is even better (three). You can ogle (1 point), contract chlamydia (other players don't score when they have sex with you) and break up threesomes in the making (two points).
So watch this video explaining the rules, print out the game, and enjoy simulated group sex with your friends and family!