The Message Board At The Center Of The Celebrity Hacking Scandal Is Down
AnonIB is undergoing interestingly timed "scheduled maintenance."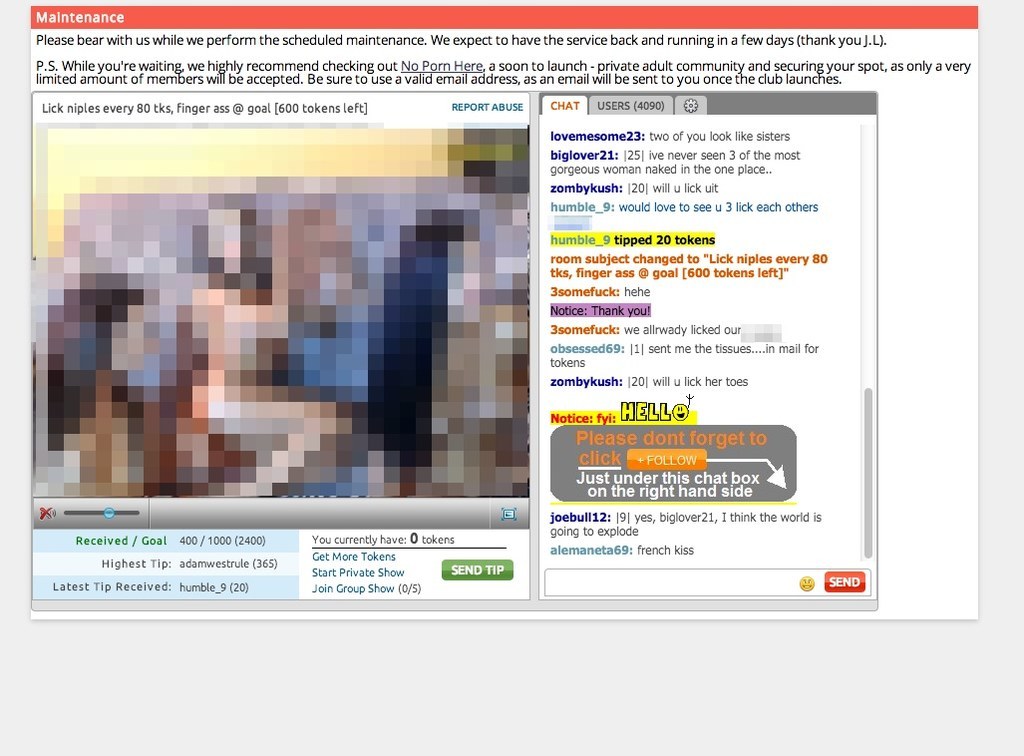 AnonIB, the photo-sharing message board that hosted hacked personal and nude photos of celebrities before they blew up across the internet over the weekend, and where hackers and creeps collude to steal the nude pictures of unsuspecting women, is down at the time of writing. A message on the site's homepage reads, "Please bear with us while we perform the scheduled maintenance. We expect to have the service back and running in a few days."
A few days, of course, is a long time for any website to undergo scheduled maintenance, which typically lasts for a few hours. And, of course, the timing is interesting — just as the board has come into mainstream conversation and interest, it's down.
The only other text on the page — other than obscenities on a porn ad — touts a new, members-only message board called No Porn Here, and claims that "only a very limited amount of members will be accepted." Perhaps that's a sign of the future direction of hacked photos on the internet. Even the hackers are taking precautions.