Secretive hedge fund billionaire Robert Mercer and his family launched themselves into the top rank of American power through a series of spectacularly successful cash investments in politics: in Breitbart News, the far-right media outlet; in Cambridge Analytica, the controversial political data firm; and, of course, in Donald Trump, the president of the United States.
To those ventures — and a host of others — newly uncovered evidence strongly suggests an addition: Milo Yiannopoulos, the anti–political correctness crusader and conservative provocateur.
Leaked documents, including a promissory note and emails, as well as conversations with several people familiar with the matter, strongly imply that the Mercers funded Yiannopoulos following his resignation from Breitbart News after video surfaced in which he appeared to condone pedophilia. Together, they suggest that the financiers of the new conservative politics aren't simply interested in protecting their money, but in winning a brutal new culture war waged largely online.
More than that, the documents point to a relationship that Yiannopoulos seems to regard as a kind of personal patronage, expecting from the family not just financial but legal support, after the British citizen's visa status became tenuous post-Breitbart.
"Rebekah Mercer loves Milo," said a source familiar with both Yiannopoulos and the Mercers, of the eldest Mercer daughter, who runs the family's foundation and served on the executive committee of the Trump transition team. "They always stood behind him, and their support never wavered."
The Mercer family declined requests for comment.
Yiannopoulos resigned from Breitbart News in a press conference on Feb. 21. Less than a week later, in an email titled "Entity" and addressed to a handful of staffers, his lawyer, and Breitbart Editor-in-Chief Alex Marlow, Yiannopoulos mentioned the Mercers as funders of his new venture:
"We must aggressively start researching what kind of entity we set up that can be invested with my IP, run my core operations and accept Series A funding (Mercers plus potentially others)."
The same day, in an email titled "NDAs" and addressed to his attorney, Marlow, and others, Yiannopoulos wrote, "I have 21 and 22 year olds working in proximity to and even potentially communicating directly with the Mercers, outside the cover of Breitbart or GS contracts...I can't wait any longer to issue NDAs, even if they're not perfect and have to be replaced later." [GS refers to Glittering Steel, a Mercer-funded production company that shares an address with Breitbart News.]
Marlow responded, "agree, urgent."
A source familiar with Yiannopoulos's operation confirmed that some of his staffers are under 22. Indeed, the age and inexperience of his staff appeared to be a source of concern for Yiannopoulos vis a vis his benefactors.
In an all-caps, underlined, and bolded email sent to members of his staff later on Feb. 27, Yiannopoulos wrote, "IF YOU HAVE CALLS WITH INVESTORS, I NEED TO BE ON THEM OR I NEED A DEBRIEF EMAIL AS SOON AS YOU HANG UP AND MY PERMISSION NEEDS TO BE SOUGHT AHEAD OF TIME, BEFORE YOU MAKE THESE CALLS. YOU DON'T KNOW WHO ANY OF THESE PEOPLE ARE AND THIS WILL CAUSE ME COLOSSAL PROBLEMS WITH THE MERCERS IF IT CONTINUES."
The next day, in an email exchange with current Milo Inc. CEO Alexander Macris about the logistics of the new business, Yiannopoulos discussed the costs of office space and housing for his staff in the context of the Mercers:
"ONE LARGER HOUSE NEARBY PAID FOR BY BUSINESS FOR ALL THE STAFF THAT DOUBLES AS OFFICE AND STUDIO (MERCERS ARE COMFORTABLE WITH THIS MODEL -- THEY DO IT AT BREITBART LONDON)"
And later in the exchange, referring to an early editorial budget, Yiannopoulos wrote:
"One thing this does not include is SECURITY but my sense is that the Mercers will not be hugely sensitive to cost there."
Yiannopoulos appeared to move quickly from planning to funding. On March 2, in an email titled "Next mtg with mom and dad," Yiannopoulos asked an assistant to set up dates to "present the budget to investors" with Marlow "then suggest those dates to the Mercers."
Two days later, in an email to his lawyer titled "Mercer loan paperwork," Yiannopoulos attached a copy of a $50,000 promissory note naming him as the "Maker" and Robert L. Mercer as the "Payee." The unsigned note lists Mercer's address as 149 Harbor Road, Head of the Harbor, New York, which is the address of the Mercer estate, known as Owl's Nest.
Asked by email whether the Mercers funded Milo Inc., Macris responded, "We pitched the Mercers back in March, but we didn't secure a deal with them."
When asked to clarify if the Mercers had funded Milo Inc. or Yiannopoulos directly at any point after his resignation from Breitbart, Macris responded, "My company has not done a deal with the Mercers and I am not their spokesperson."
Florida business records show that paperwork was filed for Milo Entertainment, Inc.'s incorporation on April 17, and list Yiannopoulos, not Macris, as the company's CEO. According to Macris, he assumed the role on May 1.

Yiannopoulos did not respond to multiple requests for comment.
$50,000 is far less than the $12 million Yiannopoulos told Vanity Fair in April that he had raised for Milo Inc. It's unclear if the $12 million figure is accurate and, if so, how much of it comes from the Mercers. (An early budget shared with BuzzFeed estimates the business's annual payroll to be $1,179,000.)
Regardless, Yiannopoulos clearly understood the Mercers' support to be more than financial. In the Feb. 27 exchange, Macris asked Yiannopoulos about his immigration status: "Do you presently have a visa permitting you to work in the US? If so, will it still be valid if you are not with Breitbart? ... It is a virtual certainty that if you don't have a visa you'll be targeted by the enemy."
"I AM ON AN O-1B," Yiannopoulos responded, referring to a special kind of nonimmigrant visa that requires an American sponsor, which had been Breitbart. "I HAVE 57 DAYS LEFT TO FILE A PETITION TO MOVE 0-1B TO NEW SPONSOR IF IT COMES TO IT THE MERCERS WILL PUT ME ON THE BOOKS AT ONE OF THEIR OTHER COMPANIES TO TAKE CARE OF THIS BUT IDEALLY THE NEW BUSINESS WILL DO THIS.
Macris was right to worry. On March 14, the Department of Homeland Security sent Yiannopoulos a Notice of Intent to Revoke his visa, citing his departure from Breitbart as the reason. In a March 23 email titled "URGENT re visa," Yiannopoulos coordinated the paperwork for his response to DHS.
According to Macris, Milo Inc. sponsored Yiannopoulos's new visa. "I handled this personally (I am an attorney) in conjunction with an immigration specialist I retained," he told BuzzFeed News.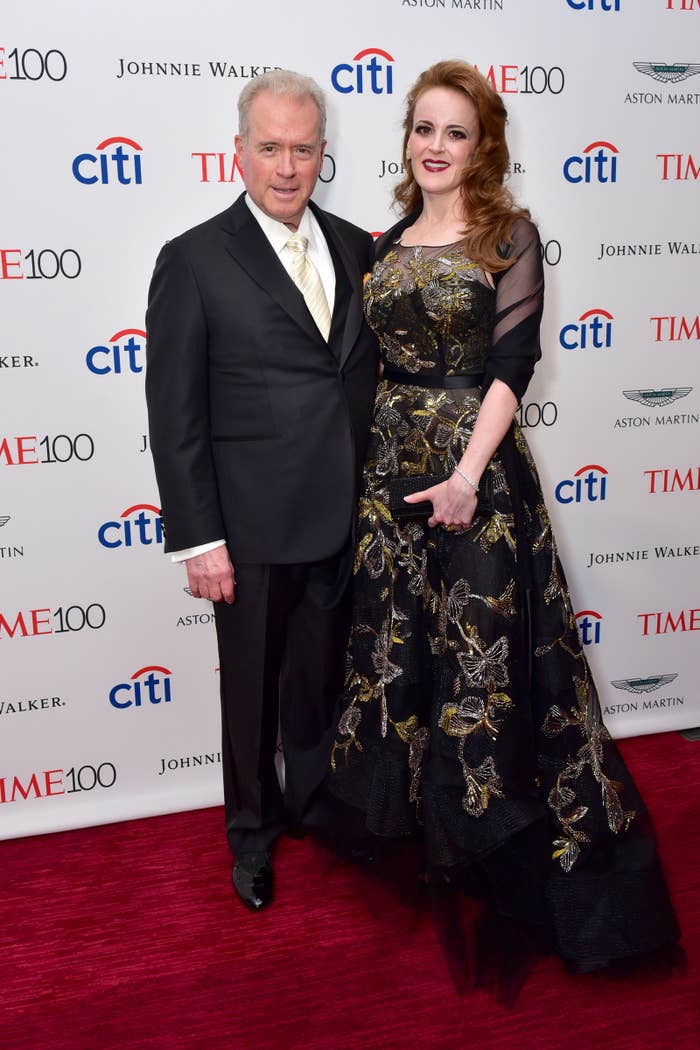 So what might the Mercers hope to accomplish by serving as Yiannopoulos's patrons? According to a source close to the situation — who confirmed an earlier report that the Mercers funded Yiannopoulos's "Dangerous Faggot" college tour — the family sees the British shock-meister as a way to capture the attention of a generation who grew up on the internet and represents the future of the kind of anti-establishment Republican politics that swept Donald Trump to power:
"The Mercers want to do whatever they can to bring this new style of conservatism to a younger generation. Milo did that for Breitbart with their money and they see no reason to change that."
And what is Yiannopoulos doing with his new funding? Milo Inc., per a press release, is "a fully tooled-up talent factory and management company dedicated to the destruction of political correctness and the progressive left." According to reports, the company will produce and publish Yiannopoulos's various media and touring projects.
One of its first events came last week, when Yiannopoulos hosted a party for the release of his controversial new book, Dangerous, published on his own imprint after Simon & Schuster dropped the title. (Yiannopoulos has sued the publisher.) Video from the event shows a range of hired talent: "jihadi strippers" who peeled off chadors to reveal G-strings; little people wearing yarmulkes, intended to mock the Jewish journalist Ben Shapiro; and a Hillary Clinton impersonator who could be plunged in a dunk tank.