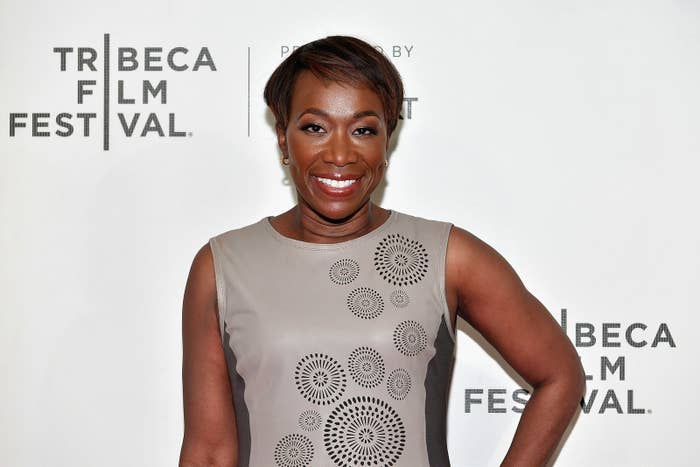 MSNBC host Joy Reid's now-defunct blog published an image of Sen. John McCain's head photoshopped onto the body of Virginia Tech shooter Seung-Hui Cho, according to a newly discovered post reviewed by BuzzFeed News.

The October 2007 post, titled "Baghdad John Strikes Again," discusses the infamous claim from McCain, then the GOP presidential nominee, that he would "follow Osama bin Laden to the gates of hell." The image appears at the end of the post, which was apparently penned by Reid.
The McCain post is the latest in a series of archived items from Reid's blog that have embarrassed the AM Joy host and her network. Though Reid apologized for several anti-gay posts last December, she later attributed others to a hacker. Reid subsequently admitted that she could not substantiate this claim after news reports knocked down the evidence her private cybersecurity expert provided. Reid and MSNBC have both pointed to an ongoing FBI investigation into the alleged breach.
Neither MSNBC nor Reid responded to requests for comment about the McCain post.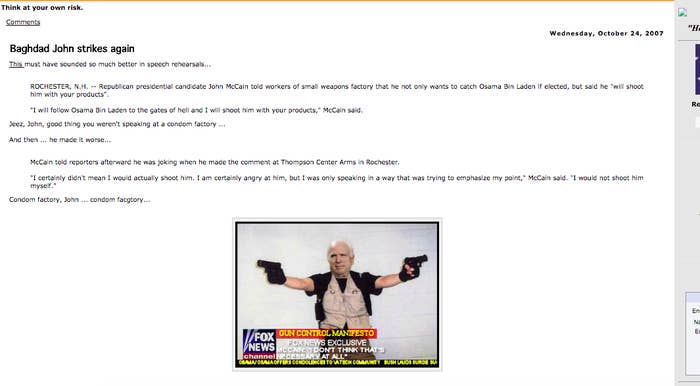 It's unclear from the post if the photoshopped image was created by Reid, shared by her from another source, or inserted by a hacker. Reverse image searches of the photo on Google and TinEye yielded no previously published matches elsewhere.

In the month since Reid's hacking claims fell apart, reporters, conservative activists, and internet researchers have been combing through the archives of her blog to find more damaging material. On Wednesday, BuzzFeed News reported that Reid had promoted the notorious 9/11 conspiracy documentary Loose Change on her blog in 2006.
A 2005 post on the Reid Report titled "Postmark America" has surfaced, in which Reid appears to pen a satirical post about Tony Blair's son Euan visiting bathhouses in the US while interning for David Dreier, the former US representative whose sexual orientation was the subject of rampant speculation in gossip magazines at the time. The post also refers to former lawmaker Barney Frank, who is openly gay, as an "absolute bollucks poacher."

In a previous apology, Reid noted that her positions have evolved on a number of issues. That appears to apply to McCain as well. In a Facebook post on May 10, she commented on an article detailing McCain's decision to share the Steele dossier with the FBI. "You can't say Sen. McCain is not an American patriot," she wrote.