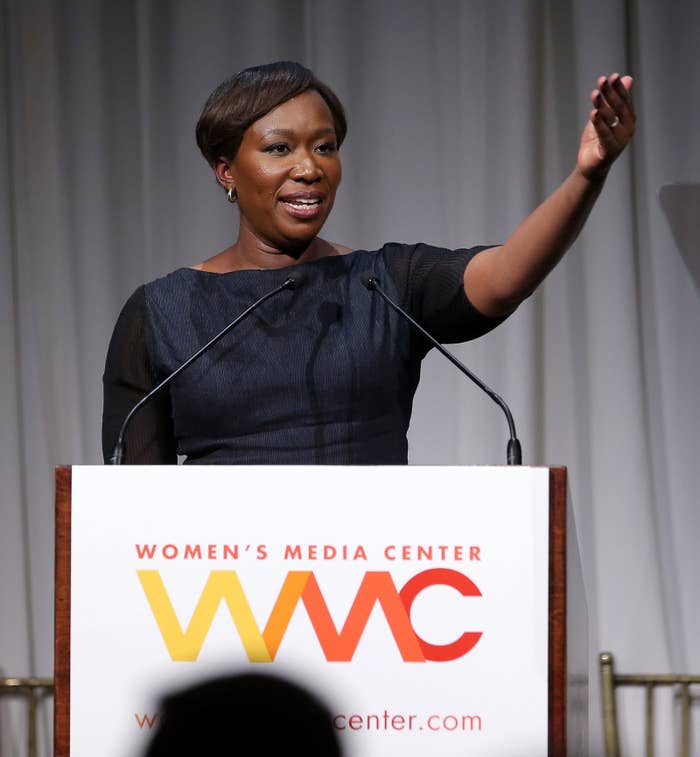 MSNBC host Joy Reid encouraged readers of her now-defunct blog to watch an infamous 9/11 conspiracy documentary, according to recently discovered posts shared with BuzzFeed News.

A March 22, 2006, post to her weblog, Reidblog, archived by the Wayback Machine and titled "The official story," links to Loose Change 9/11, a viral 80-minute web video originally released in 2005. Loose Change, which was produced in part by Infowars' Alex Jones, alleged that the terrorist attacks on the World Trade Center were in fact planned by the US government. The central claims in Loose Change have been widely debunked.
"The fundamental question is: do you believe the official story of 9/11?" the post reads. "If you do, great. If you don't, then everything that happened after that is called into serious question. Even if you're agnostic, or you tend to believe that al-Qaida attacked the World Trade Center and Pentagon and that the government had no warning such a thing could happen, it's worth taking a second look."
Neither Reid nor MSNBC responded to requests for comment.
The Loose Change post isn't the only skepticism on her blog about the attacks that killed 3,000 people. In a March 2006 post titled "Flashback: September 30, 2001," Reid's blog notes that the US government identified the plotters suspiciously soon. It then repeats common truther questions about the collapse of the WTC 7 building, which was not hit by an airplane.
"For that matter, why did any of the WTV [sic] buildings fall...?" Reidblog states. "Somehow I think it will be a generation before we get the full story on what happened on 9/11?"
Reid has come under fire over the past six months after internet researchers surfaced other posts from the blog, several of which are anti-gay. The AM Joy host initially apologized for the posts last December, but in April claimed that hackers had inserted separate anti-gay posts into her decade-old blog. But the rising progressive star was forced to admit that she could not substantiate this claim after news reports called into question the validity of the evidence her private cybersecurity expert provided.

MSNBC and representatives for Reid have both pointed to an ongoing federal investigation into the hacking allegation to defer more questions about the host's claims.

While it's unclear who initiated this investigation, BuzzFeed News reported earlier in May that Reid's cybersecurity expert, Jonathan Nichols, has previously given information to the FBI that led to an investigation that a source closely familiar with FBI investigations characterized as a waste of time.
Since Tuesday, after ABC canceled Roseanne Barr's hit show following her racist tweet, MSNBC has faced renewed pressure from conservatives to address the Reid situation, particularly after Reid discussed the Roseanne controversy on air.
That pressure from the political right looks poised to continue. According to a person familiar with the matter, Fox News' Tucker Carlson plans to discuss other newly uncovered blog posts, concerning Reid's views on immigration, on his primetime show.
Steven Perlberg contributed reporting to this story.