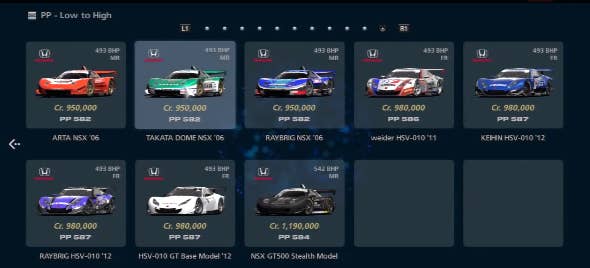 Gran Turismo 6, the newest edition of Sony's venerable racing series, comes out Friday for the PlayStation 3. Among many graphical and gameplay improvements, GT6 features another series first: microtransactions! That's right—in the new game, you can buy the virtual credits that allow you to buy cars in the game, long before you would have accumulated these credits through playing the actual game. So, impatient gamers can buy the Jaguar of their dreams without playing through the game's notoriously daunting career mode.
The thing is, these credits are sort of expensive! How much? Well, for one million of the game's credits, you have to part with 10 greenbacks. And if you want to buy in bulk, say, 7.5 million of GT6 credits, it costs 50 clams!
To give a sense of how expensive this is, we added up the credit cost of every single car (all 1183 of them) in the game's virtual dealership, as shown in the above video. That winds up being over 691 million credits.
If you were smart and bought credits in bulk, that's the equivalent of around $4,600. That's enough to buy you some pretty neat cars! (Like, for example, this badass black BMW 328i convertible or this slick 2003 Saab SE convertible.
But let's say, like a lot of us, you buy you online currency piecemeal because you underestimate how much you are going to spend. And then you just keep buying and buying, until you buy up all of GT6's cars. Well, if you buy GT6 credits in 10 dollars increments, you'd have spent 6915 dollars. And that is enough for a beautiful, aerodynamic, head-turning MERCEDES-BENZ.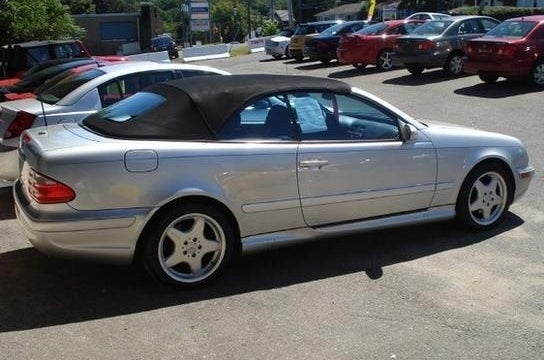 Here's how Edmunds.com, the automotive reviews database, describes the 2000 Mercedes-Benz CLK430 Cabriolet:
Classy, fast, safe and chock-full of luxury, the CLK is a car that more than a few of us wouldn't mind parking in our driveways.
So, racing fans! Spend your money intelligently. You could own a whole lot of computer representations of cars, or you could own a classy, fast, luxurious, (and safe) actual feat of precision German engineering. The choice is yours!