Hacker Claims He Gave FBI Info That Led To Killing Of ISIS Leader
Alleged ISIS cyber mastermind Junaid Hussain died in an August drone strike, and this American hacker says he led the FBI to him.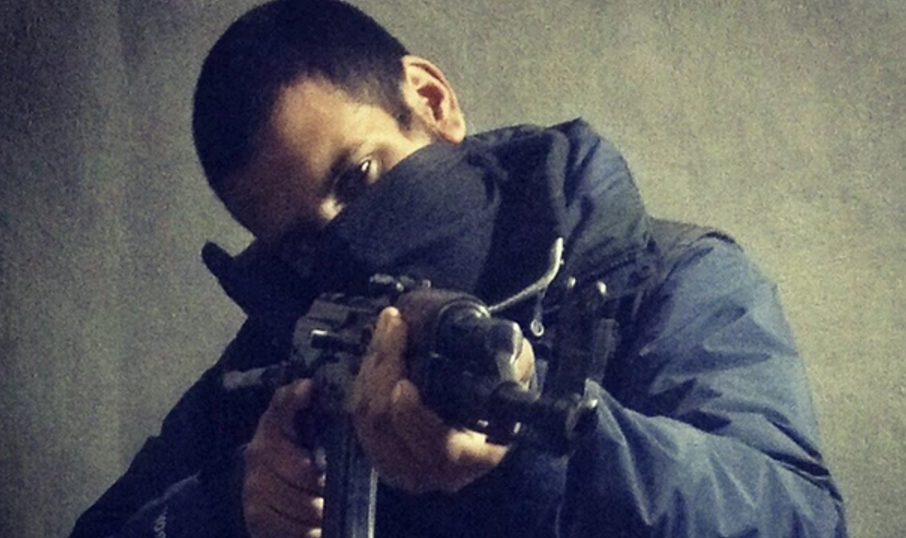 In August 2014, a hacker who goes by the alias Shm00p walked into a Buffalo Wild Wings on the south side of Las Vegas to meet two FBI agents.
Less than a year later, Shm00p claims he gave those same agents information that he is now "99.9% sure" led to the extrajudicial killing of Junaid Hussain, the British-Pakistani hacker who became notorious for his affiliation with ISIS.
If true, Shm00p's story sheds new light on the federal government's use of informants from the world of hacking to pursue ISIS militants, a group that has found a massive foothold online.
Shm00p, who lives in Las Vegas, told BuzzFeed News in a telephone interview that he knew the Birmingham, England–born Hussain from their mutual affiliation with Team Poison, a hacking group. Together, in 2012, Shm00p says the two "call-bombed" the U.K.'s anti-terrorism hotline. This was one of several crimes for which Hussain was jailed for six months in 2012.
Shm00p said that in 2014 or 2015, Hussain, who had fled to Syria in 2013, reached out to him via Jabber, an encrypted chat service. According to Shm00p, he was able to use these chats to determine Hussain's location, information he then passed on to the FBI. (Shm00p declined to elaborate on how he was able to determine Hussain's location via Jabber. ) He said that he was sure this information led to the eventual drone strike that killed Hussain, but that he was also aware of others "working against" Hussain, though he would not disclose how he knew this.
In late August of this year, U.S. officials told the New York Times that Hussain had been killed in a drone strike near the Syrian city of Raqqa, ISIS's defacto capital.
According to Shm00p, the FBI made initial contact in the summer of 2014 through a friend, who called him on the phone and told him that the agency planned to raid him for unspecified activities unless he agreed to meet with them. Shm00p said he initially declined to give the agents information about several trolling and hacking groups, including Rustle League and Hack the Planet.
Several months later, however, he says FBI agents began asking about Hussain, who by that point had grown to be one of the most infamous members of ISIS. Citing security concerns, Shm00p eventually disclosed the information he had gathered from his chats with Hussain.
"I'm not going to watch other hackers get arrested for bullshit," he said. "Terrorists are a different story."
Yet Shm00p's work as an FBI informant wasn't over. At the DefCon cybersecurity conference in August 2015, Shm00p said he wore a recording device in the Bally's hotel room of his friend Dillon C, a former hacker, after the FBI told Shm00p they believed Dillon C was assisting ISIS. Dillon C told BuzzFeed News that he had never assisted ISIS, and that the FBI suspected him of helping the group because he would not serve as an informant.
Via an email, the FBI declined to comment.
Earlier this month, Shm00p said he told the FBI he would no longer cooperate with its investigations, and on Sunday took to Twitter to express his anguish over serving as an informant.
"My experience working with them was a nightmare," he said. "If you don't do what they say, you will be under arrest. They will bring the hammer down on you. I'm pretty sure that's what is going to happen. I'm ready to face my punishment; I'm ready to accept what is going to happen. I hope that for anyone who gets caught by them, lawyer the fuck up. They'll do anything they can to you. They'll do anything they can to fuck you."
Shm00p would not disclose to BuzzFeed News what precipitated his decision to stop giving the FBI information, but he said that he regrets ever doing so. He did not, however, express regret for Hussain's death due to what he believes was a consequence of his actions.
"He deserved it," Shm00p said.