Vinli Wants To Turn Old Cars Into Connected Cars
Vinli, an aftermarket connected car hardware and platform, lands its second round of funding.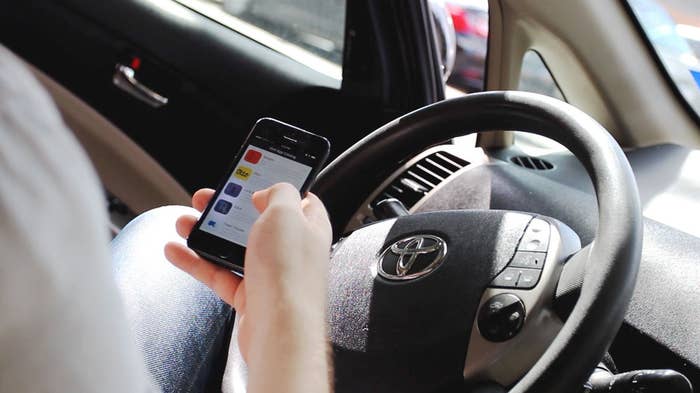 Given a choice between purchasing a new car outfitted with its own infotainment system or installing an aftermarket infotainment system in an older car, many people would choose the former -- or opt to forgo the latter until it was time to purchase a new car. Trouble is, the long production cycles of traditional automakers sometimes means that the infotainment systems in new cars can be outdated by the time they leave the assembly line. And many traditional automakers aren't yet able to add new features to them with over-the-air software updates. Add to this the fact that most cars end up on the road for a decade or more, and the technology gap between our smartphones and our cars is well apparent.
That gap is one that Mark Haidar, founder and CEO of connected car platform Vinli, hopes to eliminate. "We wanted to approach the aftermarket first because that's what will affect most of the cars on the road," Haidar told BuzzFeed News. "You plug Vinli into any car and you have a connected car. What we did was the sort of model [Google used for Chromecast]. You plug it into anything and you have a smart TV."
Today, Vinli is announcing that the company has raised a second round of funding -- this time from First Round Capital. The company's application of the Chromecast model to the connected car industry is one that previously piqued the interest of Samsung -- Vinli's lead investor, automotive products and services provider Cox Automotive, tier-one brakes and electronics supplier Continental Automotive, and clean tech company the Westly Group. The four companies together invested $6.5 million in June. Vinli did not disclose the size of First Round Capital's investment.
"Every [original equipment manufacturer], every automaker has their own technology," Haidar told BuzzFeed News. "No one can integrate their technology into it. It's literally a black box that no one else can build applications around. We wanted to change that."
So Haidar created Vinli, an aftermarket device that plugs into the same on-board diagnostics port used by mechanics. The Vinli device runs on the Linux OS and includes a GPS, accelerometer, custom firmware that communicates with the vehicle's on-board information system, and a Wi-Fi hotspot. What does this mean for consumers? A Wi-Fi–enabled car and the ability to access basic diagnostic information about it.
But Vinli is much more than just hardware; it's an entire platform that provides developers the tools to create apps and services for most cars, regardless of make or model. To get the ball rolling, Vinli — which comes with its own app store — created a portfolio of eight apps and gave developers the tools they need to create Vinli apps of their own. The company launched with 20 apps at the beginning of August and hopes to have 150 by the end of the year.
"There's no requirement or mandate for developers," Haidar said. "We give them the tools, they have to leverage our platform to come up with the innovation."
And there's a great deal to leverage on the Vinli platform. For example, a teen safety app called Beagle uses the hardware's GPS functionality and accelerometer to allow parents to track their vehicle while their children are driving. And because Vinli doesn't require Bluetooth to connect to a phone, parents can track their teens remotely. The app also allows parents to set "ground rules," as Haidar referred to them, by setting alerts for exceeding a certain speed, violating a traffic law, or venturing beyond an agreed-upon boundary established via geofence.
Also part of Vinli's offering: a trio of driver services. The first is an accident and crash response system called e-call. The free version sends an automated message to your emergency contact as soon as Vinli's accelerometer has detected an accident. The paid version, which costs $29.91 a year, dials 911. The second service is roadside assistance, which allows a driver to automatically send vehicle diagnostics to a certified towing company. The third is My Service Shop. "This is like your mechanic on your phone," Haidar said. "Basically every single second we're diagnosing your car for issues so we can immediately send that to a certified service shop or dealership. But because we are connected right to the engine and car we can actually predict things before it happens. We can say based on the way you drive you're going to need to change your oil in two weeks and three days."
And Vinli is working on integrating with service shops and dealerships across the country using its partnership with Cox Automotive, an investor in Vinli as well as the largest car ownership company in the U.S. "This way once you get that information from your hardware you can just schedule an appointment with a mechanic or click request bids."
While Haidar would like to see Vinli integrated in new cars before they hit the market, he is still bullish about value of an aftermarket product -- particularly in the face of a new Department of Transportation regulatory framework that would require automakers to build vehicle to vehicle (V2V) communication capabilities into all new cars. That technology would enable, for example, an ambulance that is speeding down a road with an injured person in the back the ambulance to send a signal to all the cars in front of it asking them to move to the right.
That framework, however, will only apply to new cars -- not older vehicles that are already on the road. "So that's why we're going to be enabling Vinli devices with that technology," he said. "So that older cars can comply with that stuff as well. Vinli would be a solution for cars manufactured before that regulation."
Haidar sees other opportunities as well -- with taxi companies and even police departments. "We're working with a major police department right now to enable this for police cars," he said. "It's so customizable, it works on any car, so it can work for any business."
Given Vinli's access to a car's on-board diagnostics, security concerns are paramount, and the company's implemented three tiers of security to prevent hacking. "We blocked access to manipulate data at a hardware level so even if someone gets physically in the car and connect to the device they can't get it without authorization from the main account holder," Haidar said. "We then wanted to make sure that if they do get in there they cannot read the data, so everything is encrypted. But the third part is that we use the consumer device to authenticate any access. If there is a mismatched device it will send an alert to the main account holder's device asking them to authorize it and then there is a two-factor-authentication."
While automakers continue to push the boundaries of technology, companies like Vinli and its close competitor Automatic may be the best way to fill the technology gap in cars that are already on the road.