Uber's Biggest Rival In China Just Invested In Lyft
The move is the latest in a series of indications that a global taxi and ride-hail alliance is forming against Uber, as BuzzFeed News first reported.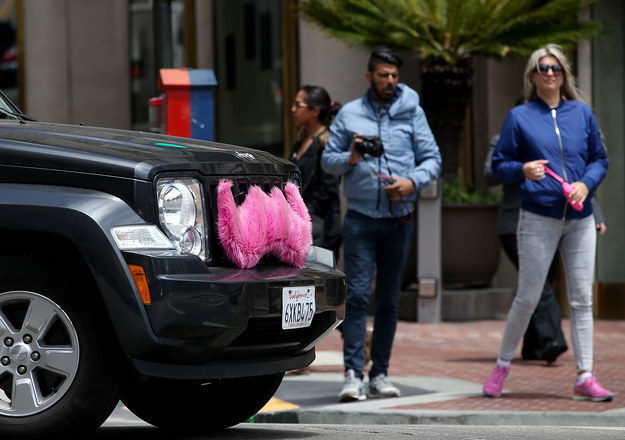 It's happening. A number of taxi and ride-hail companies appear to be forming a global alliance against ride-hail behemoth Uber — and it looks like dominant Chinese ride-hail player Didi Kuaidi is leading the charge.
Just short of a month after Didi Kuaidi invested $350 million in the South East Asian ride-hail company GrabTaxi, the $16 billion company is hitting Uber where it hurts: on its home turf. According to the Wall Street Journal, Didi Kuaidi has reportedly invested in Uber's biggest U.S. competitor, Lyft. (Didi Kuadi has not responded to requests for comment from BuzzFeed News.)
Though the Journal report did not indicate the size of the investment, a source familiar with the matter told the paper that the funding round, which happened in May and which activist investor Carl Icahn also participated in, valued Lyft at $2.5 billion.
Lyft and Didi Kuaidi share a number of investors, including Softbank Capital, Ali Baba Group Holding Ltd., and Tencent, which invested in Didi Kuaidi in May. And as BuzzFeed News first reported, Softbank Capital has been especially active in the creation of this global taxi alliance; the venture capital firm has now poured resources into a number of international ride-hail players competing with Uber, including GrabTaxi, Lyft, and India's dominant ride-hail player Ola, in addition to, most recently, Didi Kuaidi. And now, it appears that Didi Kuaidi is following Softbank's playbook. However, it's yet to be seen whether Didi Kuaidi will create any formal arrangement or partnership with Ola, a move that would strengthen the taxi alliance's footholds in the majority of South, South East, and East Asian countries.
The alliance, as BuzzFeed News reported, could include information- sharing between companies as well as cross-booking on apps. In other words, if you have the Lyft app and travel to China you may potentially be able to hail a Didi Kuaidi vehicle from the app and vice versa sometime down the road.
Didi Kuaidi, which closed a $3 billion round of funding earlier this week, is extremely well positioned to be leading the charge on creating a global taxi alliance. Partnering with local companies in foreign markets gives companies like Lyft, which has yet to expand into any international markets and would otherwise be considered a foreign import, the unique leverage of the home court advantage.
But competition from Uber in any region is not a prospect to be taken lightly. Take, for example, China, where Didi Kuaidi is fighting to maintain its dominance: Uber CEO Travis Kalanick recently announced a goal to be in 100 cities in China in a year; that announcement came just a day after Uber China raised $1.2 billion in funding. And given the potential market in both China and India, Uber is not likely to relent. You have to give it to Uber: That there is a need for a global taxi alliance to face off against it is an acknowledgment that Uber is a force to be reckoned with.
Lyft would not comment on the matter.