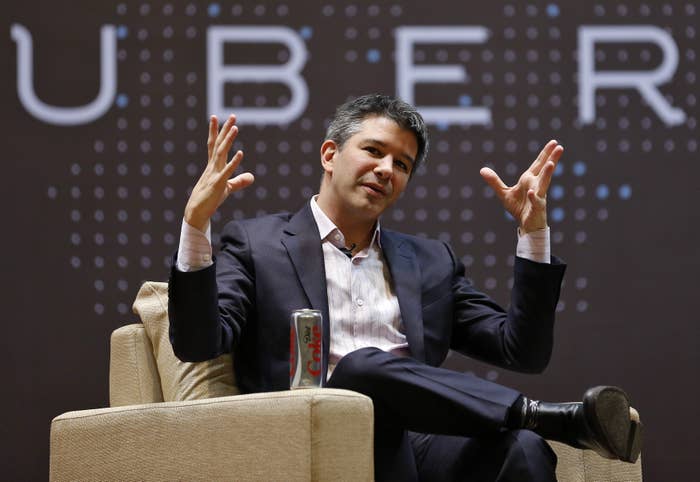 Uber has reached a settlement in a pair of lawsuits that challenged the company's claim that it was "the safest ride on the road" and alleged its "safe rider fee" was false advertising. Submitted for approval Thursday afternoon, the settlement will require Uber to pay $28.5 million to 25 million riders who used its service between Jan. 1, 2013, and Jan. 31, 2016, should it be approved.
As part of the settlement, Uber has agreed to stop referring to the small fee (which varies in price from $1 to $2 market to market) riders must pay in addition to its fare as a "safe ride fee"; Instead, the company will describe it as a "booking fee." The settlement also prohibits the company from referring to its background checks as "industry leading" or the "gold standard," both examples of language Uber has refrained from using for the past six to nine months. Going forward, Uber will also have to indicate the time period the background check will take into account.
Lyft is facing a similar suit, brought against the company by the San Diego Consumers' Action Network, and has since changed what was formerly the "trust and safety fee" to the "trust and services fee."
In the blog post announcing the settlement, Uber touts the safety advantages of its platform, but concedes that it isn't immune to hazards. "Unfortunately, however, no means of transportation can ever be 100 percent safe," Uber's post reads. "Accidents and incidents will happen. That's why it's important to ensure that the language we use to describe safety at Uber is clear, precise and accurate."
While the settlement requires no material changes to Uber's safety procedures, it does represent a first-of-its-kind concession from Uber, which has repeatedly challenged local authorities that insist Uber drivers undergo the same government-administered background checks and safety measures as other commercial transportation providers. Outside of India — where an Uber driver raped a passenger last year — Uber has yet to roll out an "SOS" button that immediately directs a rider's call to local authorities. In other markets, the company's app allows riders to send their ETA to three designated emergency contacts in addition to showing riders their drivers' information, their ETA, and real-time ride-tracking.
If the settlement is approved, members of the class action will receive an email and have the choice of either receiving ride credits or a refund to the payment method linked to the app.