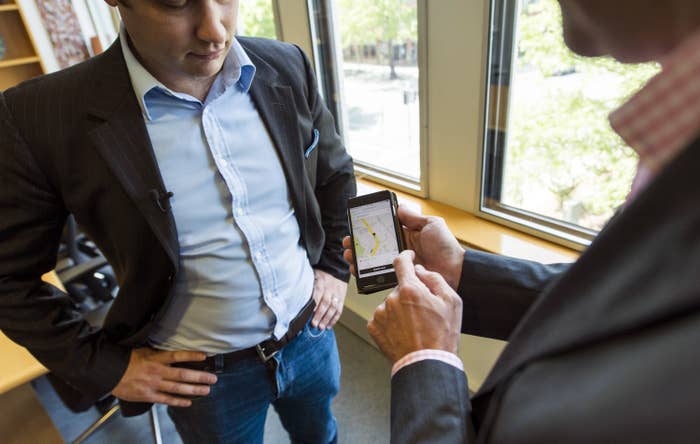 Uber's latest play for ride-hailing dominance is here, and it's not a new on-demand service or another one-off, attention-grabbing promotion. It's something far simpler: a button.
On Wednesday morning, Uber announced the "Uber Ride Request Button," a piece of code and associated software development kit that iOS and Android app developers can use to quickly and easily add Uber support to their offerings. Once integrated into a third-party app, the button deep-links to Uber, adding ride-hailing functionality to the menu of tasks the app already performs. Uber's pitch to developers: "By adding the button next to every address or 'intent to ride' in your App, your users will be able to tap to instantly get a ride to the hotel, restaurant, movie theater or any other destination you specify."
For Uber, which has extended its operations to practically every major city and then some, this "ride request button" is a clear move to extend its ride-hail dominion to the mobile app ecosystem.
It's not hard to understand why developers might consider integrating an Uber button into their apps. Providing a quick and easy way to travel to and from suggested destinations in an app is certainly a nice convenience. And now Uber has minimized the effort and expense required to do that and packaged it all in an easily installed, consistent-experience delivering little button. And if that's not enough of an inducement, Uber is promising U.S. developers who register for the company's affiliate program a $5 bounty for every new rider to sign up through their apps.
Given the promised simplicity of the integration -- just register for the program, grab the SDK, and add a few lines of code to your app -- Uber's ride request button seems a compelling proposition for developers and a smart move for Uber, which can now woo new users via all the usual channels -- and from any third party app willing to implement its button.