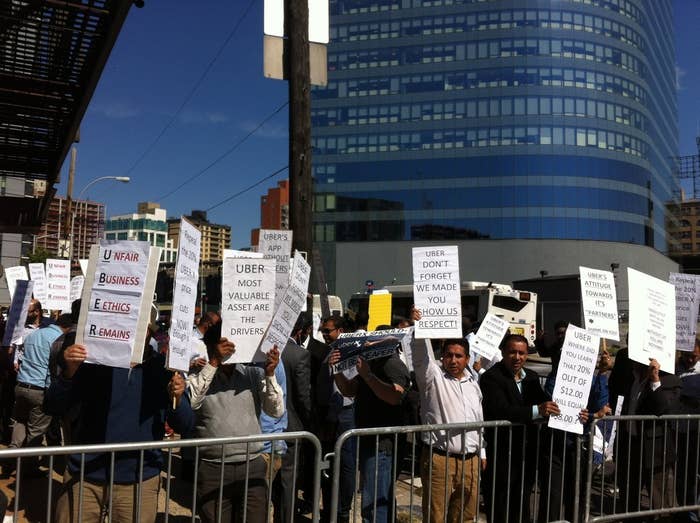 The California App-Based Drivers Association (CADA) – a non-profit dedicated to protecting fairness and transparency in the app-based car service industry – is mobilizing Uber drivers across the country and in some parts of the world to participate in what may be the largest coordinated Uber protest yet.
CADA, which is tied to the Teamsters Local 986 in L.A. , will be protesting at Uber's L.A. offices on October 22 at noon and has encouraged all Uber drivers to gather at their local Uber offices.
"Scattered protests, while allowing the drivers to vent locally, are generally drowned out in the white noise of the local news cycle," a post on their Facebook page read. "However, if we coordinate our efforts on ONE DAY . . . for just THREE HOURS, our combined efforts WILL break through that white noise!"
So far, joining the movement are the Uber Drivers Network in New York — which protested at the Long Island City offices twice last month — and the Uber drivers network in San Francisco, which according to the site boasts 1,923 drivers, one of the primary organizers of the San Francisco network, who identified himself as Ramzi, told BuzzFeed News. Ramzi will also be flying to London to help organize the protests there.
Uber drivers in both San Francisco and New York were recently hit with the news that the 20% cuts to Uber X fares that were introduced as a temporary promotion are now permanent. The drivers plan to protest those discounted prices, as well as demand that the company introduce tips and lower its own commission.
Contact the reporter with more information at johana.bhuiyan@buzzfeed.com.