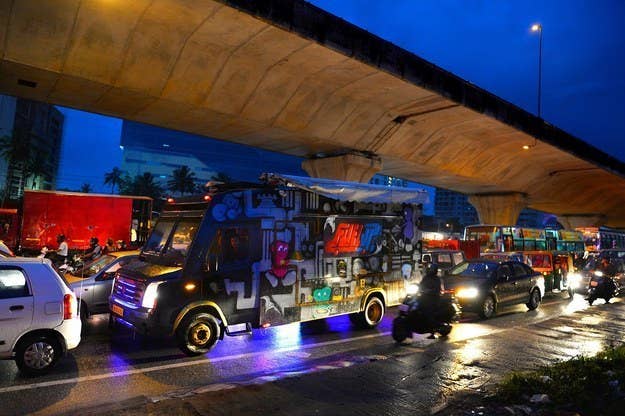 Bangalore is the 18th-most populous city in the world and the fastest-growing Indian city behind New Delhi. It's also a city so plagued by traffic gridlock that the Bangalore Traffic Police has launched "a campaign to get 40,000 vehicles off the road by encouraging carpooling." And who better to help Bangalore reach that goal than Uber, a company that aims to replace personal car ownership altogether?
On Monday, following the recent announcement of the Traffic Police carpool campaign, Uber said it will begin testing UberPool in Bangalore, making the city the service's second international market and its first in India.
As part of Bangalore's carpool initiative, the many companies that call Bangalore's tech parks home have been asked to develop programs that encourage employees to either carpool or use public transportation. UberPool will offer those employees yet another option. Though an UberPool ride might typically take a few minutes longer than an Uber ride, its cost is significantly reduced because passengers split the fare. According to a statement by Uber spokesperson Karun Arya, UberPool passengers can save up to 50% in fares.
But Uber isn't the only company tackling the country's traffic issues. Sources familiar with the matter tell BuzzFeed News that Ola, India's dominant ride-hail player, hopes to launch its own carpool service called Ola Share as early as next week. At launch, Ola Share will be offered across five cities.
Uber, on the other hand, says UberPool will launch in Bangalore "soon" and be the only Indian city in which the service is available until the company learns more about user behavior and adoption, and the idiosyncrasies of Bangalore traffic patterns.
Update
This post was updated to include news about Ola Share.