Ola Extends Its Mobile Wallet Beyond Rides
Riders in more than 100 cities in India can now use OlaMoney — the proprietary digital wallet created by Uber's biggest competitor, OlaCabs — to pay for online services and orders.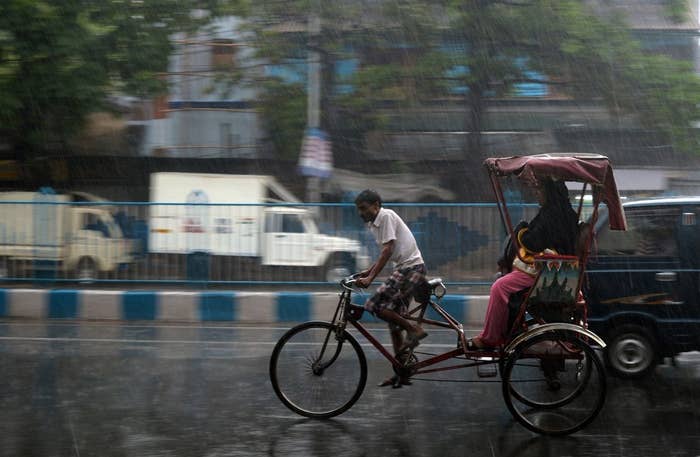 Ola, the dominant ride-hail player in India, announced a major move Monday into logistics — potentially giving its rival, Uber, a run for its money.
Ola now allows its riders to use their Ola Money — the company's proprietary digital payment service that users can refill with money as needed — to pay for products and services on online platforms in addition to their cab, rikshaw, or tuk-tuk rides. More than half of the company's 20 million users across more than 100 cities already use the payment service, according to Anand Subramanian, senior director of communications. While expanding the use of Ola Money may eventually attract a new set of users, the primary goal is to make Ola Money more valuable for its current users.
"We want to make it more meaningful to use that money," head of Ola Money Rushil Goel told BuzzFeed News. "We've started off with a few folks across different areas such as travel, commerce, food, groceries, and different areas. We are trying to get the online folks on board as well as folks in the offering space like retail and we have a bunch of those lined up. In the near future we should see more of them."
While Ola far outpaces Uber in terms of growth — Ola has gone from just 10 to 100 cities in a year while Uber is in 18 so far — the two companies have been toe-to-toe when it comes to the products and services offered to riders. Shortly after Ola announced the ability hail auto rickshaws, Uber announced the same. Just last week, Ola announced it will enable in-car Wi-Fi. Less than a week later, Uber announced a partnership with Bharti Airtel that would enable 4G Wi-Fi in all 150,000 of its cars. Earlier this summer, Ola leveraged its platform to begin delivering groceries — a service Uber has already experimented with in the U.S. — and three days later Uber delivered ice cream throughout the country.
This time, however, Uber may not be able to match Ola. For one, the company doesn't have its own payment system. Instead Uber uses third-party digital wallets through partnerships with companies like Bharti Airtel and PayTM. While Airtel Money can be used at a number of merchants as well, the expansion of OlaMoney provides additional value specifically to Ola's user base and provides an incentive for new users to join the platform. That won't likely be the case for Uber because users can use Bharti Airtel without using Uber.
Digital wallets are increasingly the payment option of choice in India, where credit card usage is very low, according to Goel. "The trend in India has been a lot more toward these prepaid instruments where you can keep money ahead of time and use it when they want," he said.
That doesn't mean, however, that Ola will be focusing primarily on logistics down the road.
"I think the focus on mobility is very clear for us," Subramanian said. "But there are multiple-use cases for mobility. We want to bring mobility to a billion people. A lot of the delivery services are just experiments that kind of tap into the existing logistical advantage that we have."
If the ubiquity of Ola Money successfully attracts new users and establishes loyalty among existing ones, it'll be interesting to see how Uber responds given that India is now the company's second-largest market after the U.S.
Correction
Ola's proprietary digital wallet is called Ola Money. A previous version of this article misstated its name.