Judge Questions Uber's "Happy Camper" Tactic In Opposing Class Action Status
Point. Counterpoint.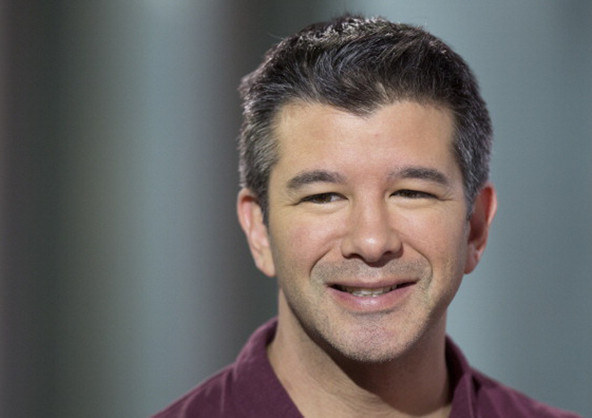 Uber's legal battle to keep its drivers classified as independent contractors rather than employees got off to an inauspicious start this week when a San Francisco federal judge challenged some key evidence Uber submitted as part of its opposition to the case.
During a Thursday hearing, Judge Edward Chen heard arguments about whether to allow a lawsuit challenging Uber's designation of its drivers as independent contractors to proceed as a statewide class action. And he had some particularly tough questions for Uber, which has been opposing the case with declarations from 400 drivers who say they're happy with their independent contractor status and don't want to be employees. Specifically, Chen questioned how Uber can insist that the varying work arrangements of the 160,000 drivers on its platform make it impossible to classify them as a single class, while simultaneously claiming that 400 drivers that provided it with pro-independent-contractor declarations definitively represent all Uber drivers.
"You have 400 declarants -- that sounds impressive," Chen said. "Except when you measure that against 160,000 class members. That measures out to 0.25 percent -- not even that. [...] You cannot allow a group of 'happy campers' to control the class. You're always going to get some people who don't agree with it."
Uber, for its part, maintains that 400 declarants should be more than enough to knock the wind out of a complaint brought by a handful of drivers. "Plaintiffs' attempt to certify a sweeping class action in this case must be rejected," Ted Boutrous, the company's attorney, said in a statement. "... These three plaintiffs do not and cannot represent the interests of the thousands of other drivers who value the complete flexibility and autonomy they enjoy as independent contractors."
Chen also took Uber to task for the methods it used to gather these "happy camper" declarations. According to the San Francisco Chronicle, he questioned why Uber told drivers they would lose their flexibility if they were to become employees, when the terms of their employment and the case have yet to be decided.
Shannon Liss-Riordan, attorney for the plaintiffs, said she also questions the validity of the statements made by the drivers. "I question how many of those drivers really knew what they were saying," she told BuzzFeed News, noting that six of the 400 drivers from which Uber obtained declarations subsequently retracted them, claiming the company misled them about the differences between employees and contractors. Liss-Riordan said another 50 drivers have contacted her to say they either did not understand what was at stake or were too afraid of the consequences of declining to submit declarations.
She also took issue with Uber's argument that her clients' case is a challenge to flexible work schedules. "That doesn't really make sense," she told BuzzFeed News. "If Uber drivers are declared employees, they will be employees within the existing system. So if we win the case they can just continue in that system. ... Plenty of employers [are] flexible. I find it misleading for Uber to tell the world drivers shouldn't be declared employees because they like the flexibility. The lawsuit is not challenging that."
Uber disagrees. "Eighty seven percent of drivers say the main reason to use Uber is because they love being their own boss," an Uber spokesperson said in a statement. "As employees, drivers would drive set shifts, earn a fixed hourly wage, and lose the ability to drive using other ridesharing apps as well as the personal flexibility they most value. The reality is that drivers use Uber on their own terms: they control their use of the app. It's why there's no typical driver--the key question in this case. And why no three people can ever represent the interests of so many different drivers."
Whatever decision Judge Chen comes to, the actual hearing of the facts of the case, which will be heard in front of a jury, is still far out, as both sides are likely to appeal any ruling not in their favor. The next hearing is currently scheduled for Nov. 19, though Chen could issue a ruling before then.
This case is just one in a series questioning Uber's labor model. The company is in the midst of appealing two rulings that deemed two individual Uber drivers employees, not independent contractors — one in San Francisco and one in Florida.