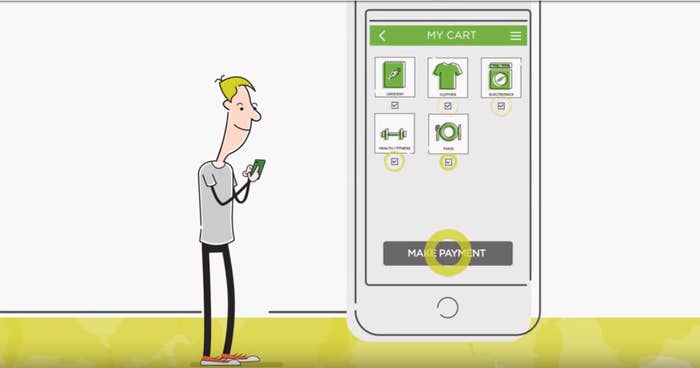 Ask the CEOs and founders of the world's biggest ride-hail companies what their companies will look like five years from now and they're likely to describe a broad, on-demand logistics service. Companies like Uber and Ola are already moving fast toward this future using their transportation platforms to undergird services like UberEats and Ola's grocery delivery offering Ola Store. But now Ola is taking a step in an entirely new direction: payments.
Late Thursday, India's biggest ride-hail company debuted a new stand-alone app for Ola Money — its refillable digital wallet. It's a move Ola has been contemplating since Ola Money became the payment method of choice for more than half of all Ola rides and began gaining traction among local retailers. The new stand-alone app supports these transactions and also allows people to recharge their mobile phone plans and transfer money to other people.
"We realized payments and Ola Money is the key thing that ties all the different services that we're offering together, from transportation to delivery," Rushil Goel, head of Ola Money, told BuzzFeed News. "We realized a few months ago given our position [in transportation] and given that our customers are using it a lot for that we [can make] the payment service a focus in itself. It's a pretty interesting piece that comes out of the fact that we have a strong position in transportation."
Goel conceded that the digital wallet space in India is fairly crowded, but he said Ola is confident Ola's vast user base will be enough to differentiate Ola Money. "There are a lot of wallets and digital payment options now available in India, but we are tied to such a high-frequency use case," he said. "People are keeping a lot more money with us -- much more than any of the other [digital payment options]. If you look at the numbers, we're pretty much one of the largest wallets in the country right now."
While this is something of an exploratory effort for Ola, Goel said he foresees a time when the company is more of a broad consumer brand than just a transportation service. "At a broad level it becomes a consumer brand because in some sense it enables more and more use cases for the customer," he said. "The core business will still be around on-demand services whether it's cars, food, or groceries. But the payment piece of it becomes a very strong offshoot, and enables even more use cases."
A stand-alone digital wallet is also a service that isn't necessarily market-specific; it can be easily lifted out of India and transferred to other countries like China and Singapore — where Ola now has strategic partners in Chinese ride-hail company Didi-Kuadi and Singapore-based GrabTaxi. But for the time being, said Goel, Ola is focused strictly on "going deep" in India.