A "Poop Patrol" Is Going To Start Cleaning Feces Off San Francisco's Filthy Sidewalks
The city has struggled with an increase in reports of feces in public at the same time that rents and housing prices have soared.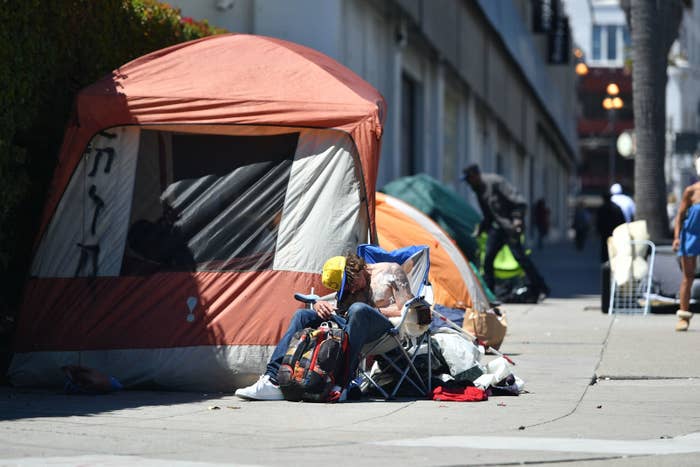 The city of San Francisco has created a new "poop patrol" to clean up its streets because everyone there is really tired of dodging shit on the sidewalks.

The new program will include a team of six people using pressure washers and steam cleaners to scrub away the feces, according to San Francisco Public Works spokesperson Rachel Gordon. The "Poop Patrol" — "I guess that is its official name," Gordon said — will begin work in September, focusing on areas that have generated high numbers of complaints about sidewalk poop.
"We know that there's a problem and people want it cleaned up," Gordon told BuzzFeed News Tuesday.
The scope of the problem is staggering. According to data from the public works department, requests for feces-related steam cleaning have been steadily increasing in recent years, hitting a high of 16,473 in 2017. So far this year, there have already been 9,735 feces-related steamer requests — more than the city received during the entirety of 2015.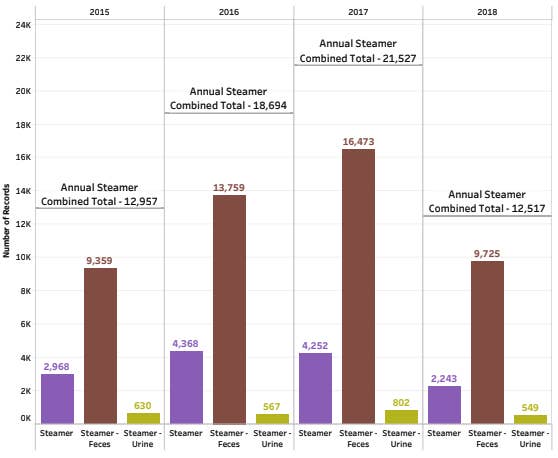 The situation received renewed attention last month after a 20-pound bag of human feces was discovered sitting on a sidewalk, prompting multiple complaints. Gordon said the bag "was found to have come from a nearby portable toilet and rather than the waste being disposed of properly, the contents were bagged and placed on the sidewalk."

The poop complaints have coincided with an explosion of calls about other street problems, such as public drug use and discarded needles, in a city that was once considered among the most beautiful and livable in the US.
In a statement to BuzzFeed News, San Francisco Mayor London Breed said that the city's "cleanliness has been impacted by human waste on our streets."
"We have increased the number of public restrooms and added street cleaners, but now we have a dedicated team to tackle this poop problem," Breed said.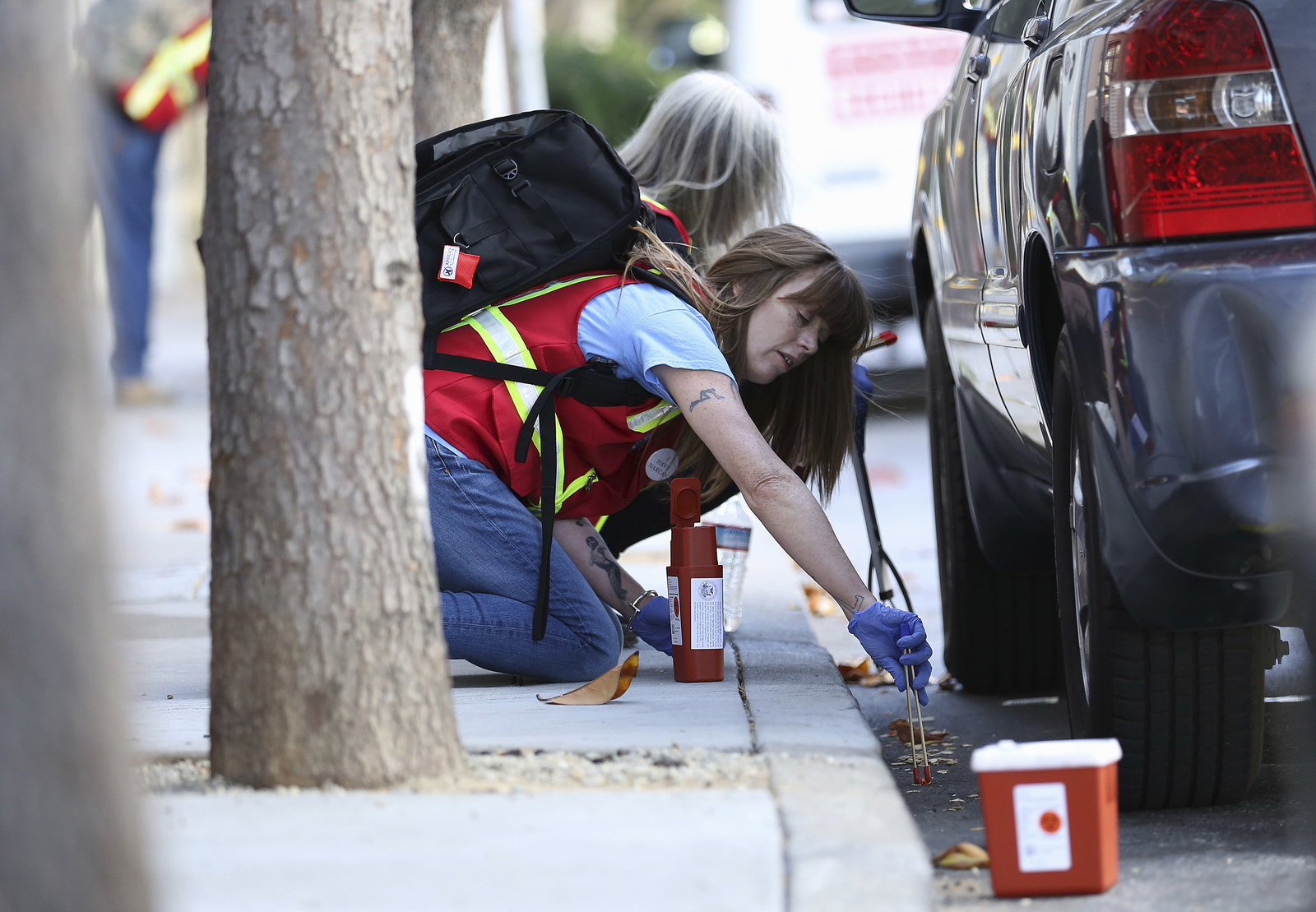 So WTF happened?

A variety of factors have sparked the explosion in poop complaints, including increased usage of the city's 311 reporting program. Some of the feces may also come from pets, Gordon said, and officials are planning to step up enforcement of San Francisco's "pooper scooper" law.
"We strongly believe that a lot of dog owners in the city are not picking up after their dogs," Gordon said.
More significantly, however, the notoriously expensive city has been grappling with a large homeless population. A survey in 2017 counted 7,499 people living on San Francisco's streets. Though that number has actually declined over the last 15 years, booming real estate development has eliminated some of the formerly vacant and abandoned properties where people experiencing homelessness used to congregate. That has pushed encampments — and their sanitation issues — into more visible areas.
"There are fewer and fewer places for people to be out of the way," Gordon said. "There aren't places to not be seen in the city very much. So that's a factor."
City officials have offered similar explanations for other sanitation issues, such as discarded needles.
Housing homeless people remains a major challenge in San Francisco. Both rents and home prices in the Bay Area are among the highest in the country, and city data shows that despite a prosperous economy new construction of homes has actually slowed down in recent years, creating an imbalance of supply and demand and driving up housing costs even further.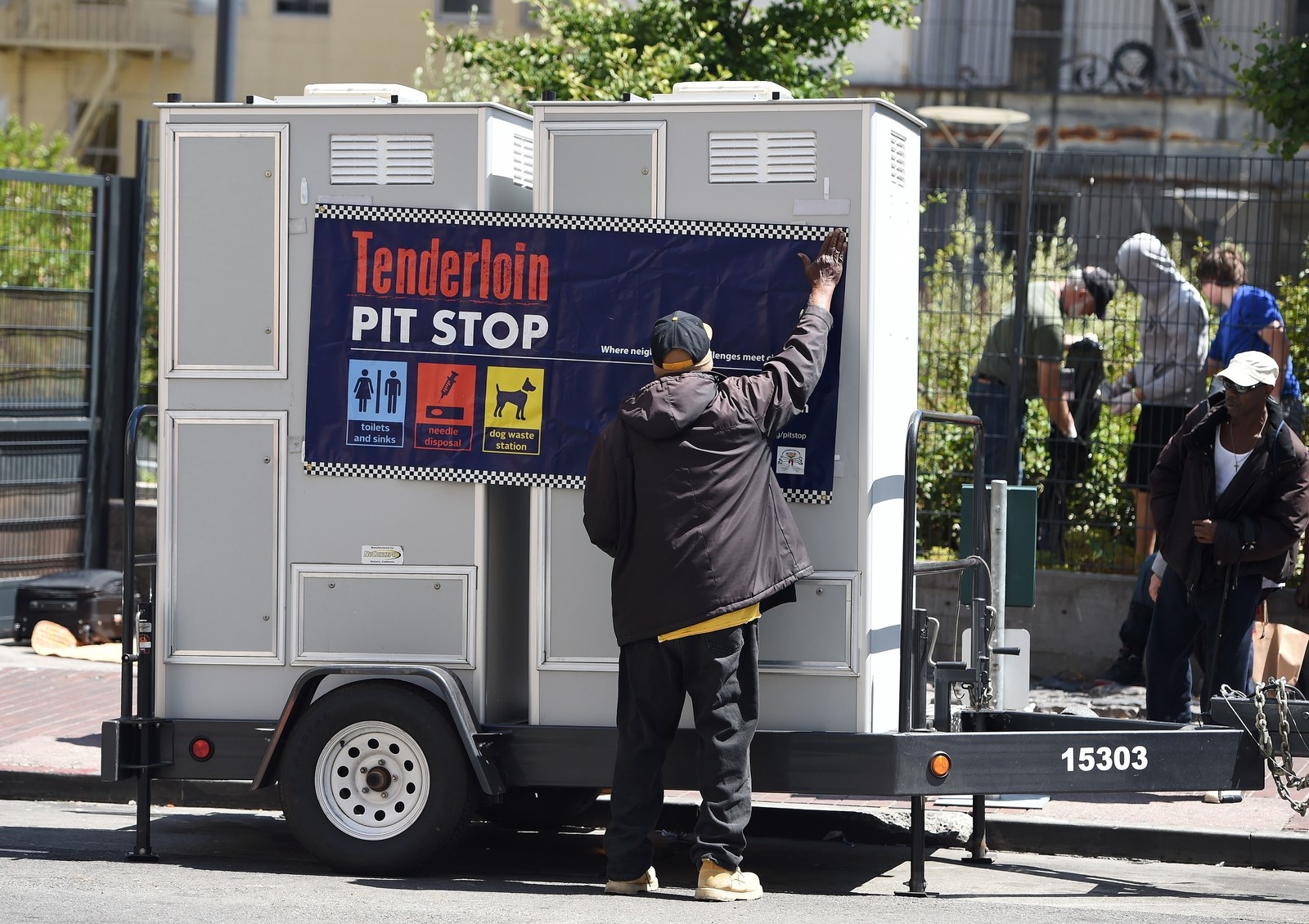 San Francisco faces a "challenging street population," Gordon said, adding that officials have rolled out several programs to deal with it. One program, called Pit Stop, has placed 22 staffed public toilets around the city.
The success of the new Poop Patrol will be gauged by both how many cleanings they perform and how their work affects the number of feces complaints, Gordon said. And over the long run, the "goal is to get people to not use sidewalks as toilets in the first place."
"No one wants to have poop on the sidewalk," she added. "You don't want to have to navigate around that."