Someone dropped bags filled with an estimated 20 pounds of what appeared to be human poop on the sidewalk in San Francisco on Saturday, June 30.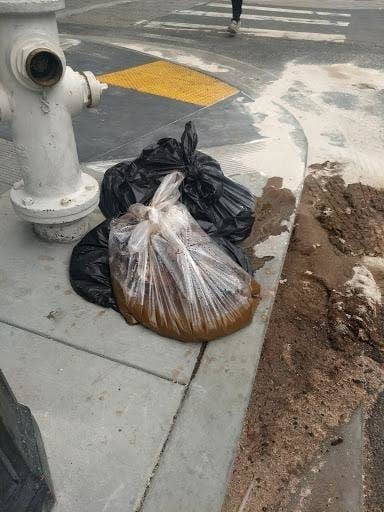 The shit bag was reported to the city's 311 hotline by multiple residents, who described it as a "huge plastic bag" that could be smelled at least 3 miles away.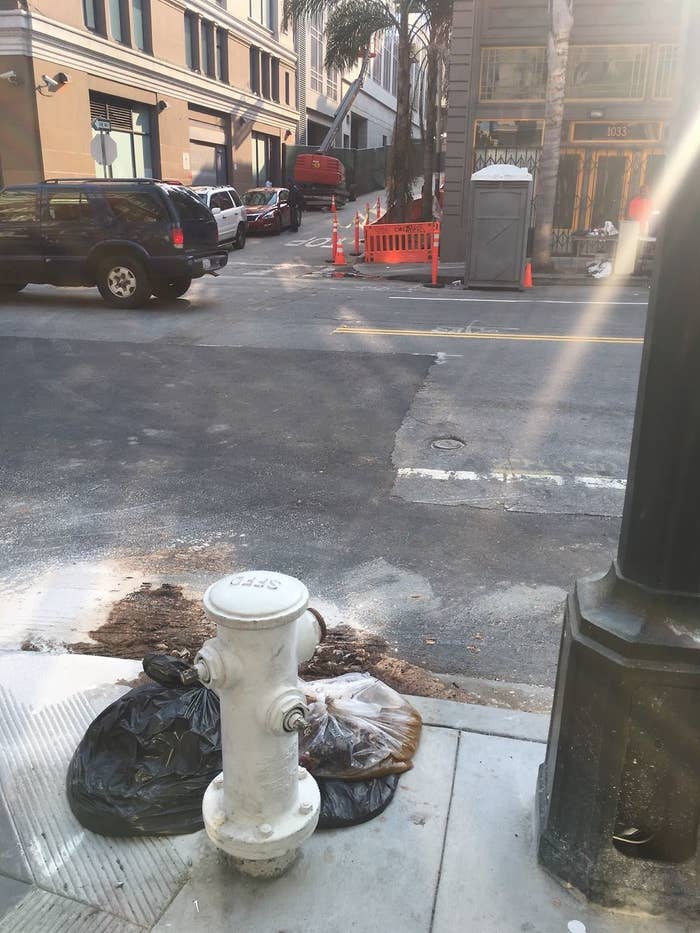 The person who snapped the photo above wrote that the bag was located near Polk and Cedar streets in an area of the city known as the Tenderloin.
The person said there were "huge bags of human waste" with a "horrible smell."
The story began to go viral when someone posted on Reddit a screenshot of the incident from the app Citizen. The app said "twenty pounds of feces" were "dumped."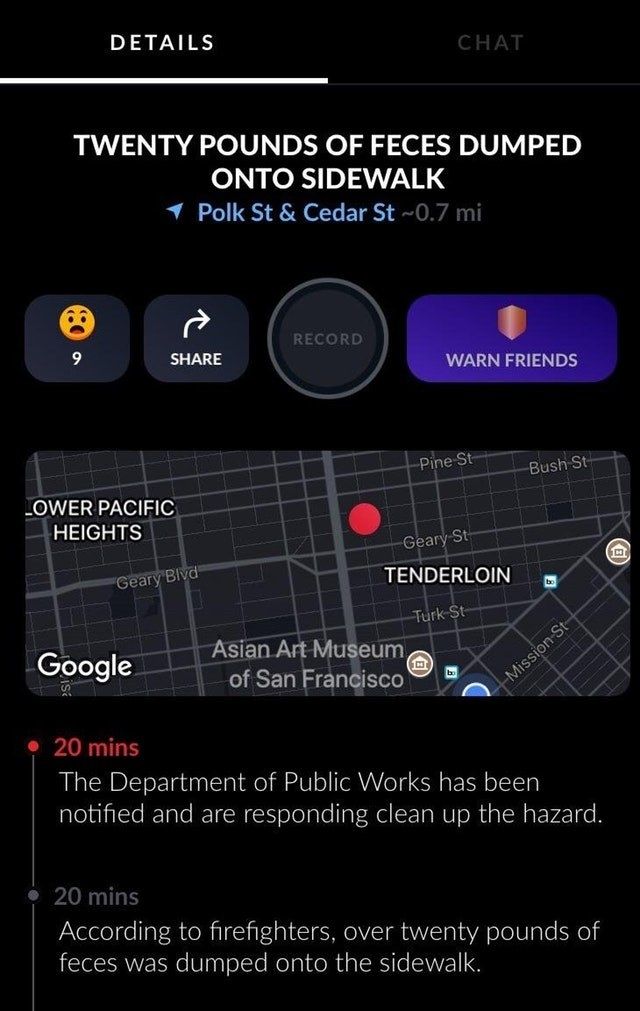 Reddit user tusi2 then shared a photo of the bags for all to enjoy. The user told news outlet SFGate that they have lived in the Tenderloin for two years, adding that it wasn't exactly a typical Saturday find.
"I can't say I've seen anything like that," the user said. "I've seen open feces, smeared feces. I commend whoever put it in a bag. It could have been much worse."
The user also confirmed that the bag was gone by Sunday.
Rachel Gordon, a spokesperson for the San Francisco Department of Public Works, told KTVU that the department doesn't know where the bags came from and will not be testing them.
"We just got rid of it. This is very unusual," she said.
Neither the Reddit user nor Gordon immediately responded to requests for comment.
People used the story as an opportunity to shit on San Francisco.
And many had questions.
Stay classy, San Francisco!