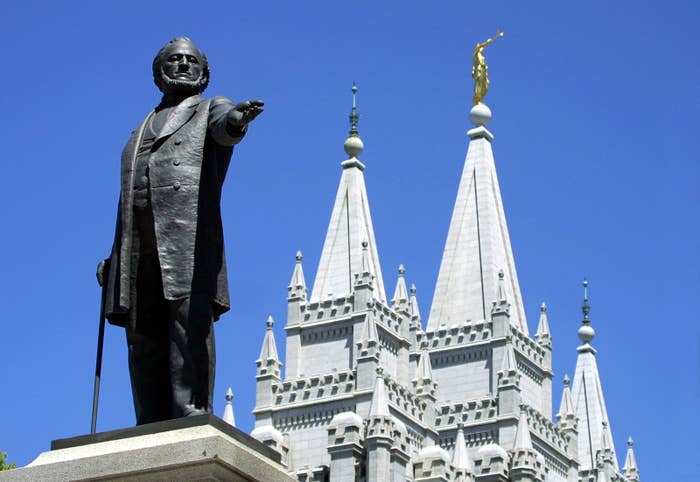 There was no conflict between David Cromar's faith and treating his then-6-year-old son Holden with medical marijuana for an intractable form of epilepsy when the family lived in Colorado.
"It had no effect on being worthy to have callings or being worthy to attend the temple or anything," Cromar said of the response from the Mormon church.
But in 2017, Cromar and his family moved back to their home state of Utah and now find themselves in the middle of a battle over medical marijuana in one of the most conservative and religious regions of the country. It's a fight pitting families like Cromar's, many of whom are Mormons themselves, against their church — officially known as the Church of Jesus Christ of Latter-day Saints — which opposes current efforts to legalize medical cannabis in Utah, testing the limits of the church's political reach on its home turf.
If approved by voters in November, Utah's Proposition 2 would allow residents to obtain, use, and grow limited amounts of marijuana for medical purposes. Would-be users will need approval from a doctor, and face a number of restrictions — the marijuana could not be smoked, for example — that people in other states with legalized medical cannabis don't contend with.
For months, the proposition has looked poised to pass. Though Utah is home to a large population of Mormons who abide by a strict health code barring the consumption of drinks like alcohol and coffee, 77% of voters supported the medical cannabis bill in a March poll. Support has fallen after the LDS church — which has long had a powerful influence on politics in the state and whose membership makes up a majority of its population — expressed "grave concerns" about the proposition in May.
Then last month, the church stepped up its opposition, joining a coalition of groups explicitly opposing the initiative. It also emailed its Utah members urging them to vote against the proposition, describing it in an email as a "serious threat to health and public safety."
Still, the LDS church's decision to step into the fray has left supporters of medical cannabis, like Cromar, feeling "a combination of anger and sadness."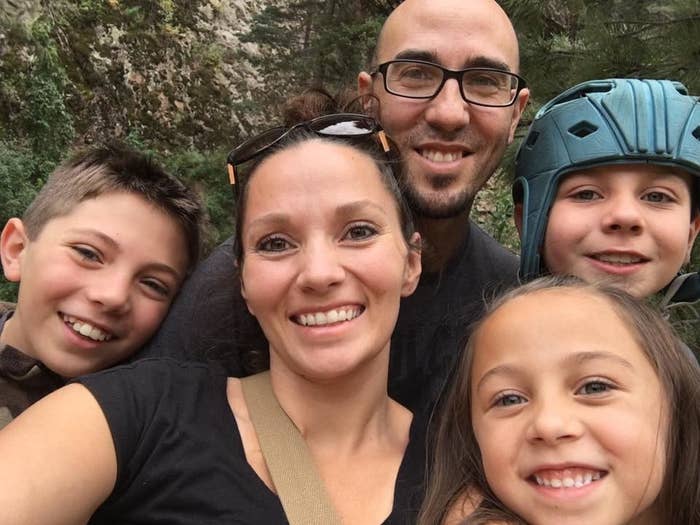 "It's going to have a huge impact and make a huge difference," Cromar said of the church's position. "I think it's kind of ridiculous that folks who have never had the need or even the experience with medical cannabis think they can make decisions now about who gets to use it."
The Cromars' experience with medical cannabis began after years of seeking treatment for Holden's seizures while living in southern Utah. Dave Cromar, 38, told BuzzFeed News that doctors prescribed several medications for the disorder, but the seizures continued and side effects from the drugs ranged from "weight gain to emotional instability to a zombie-type state."
"He would get these clusters of seizures," Cromar added. "He'd have anywhere from two to four clusters a day and each cluster would have anywhere from 20 to 100 seizures."

In 2013, doctors recommended "removing parts of his brain," Cromar said, and the family instead decamped from Utah to Colorado Springs, Colorado, in order to give cannabis products a try. It worked.
"We've never had seizure control, but 2014 and 2015 were the best years of seizure control that we've had," the father said. "He instantly started having huge cognitive gains. He was able to learn and retain information again."

While living in Colorado, the Cromar family continued participating in LDS church services, and they were not alone in their use of marijuana to treat various medical problems. Local leaders and members of the faith in Colorado did not consider medicinal use of the drug to be against the church's dietary and health code, known as the Word of Wisdom.
"Even when we did go to have interviews," Cromar said of conversations with local church leaders, "our stake president was a cancer survivor and he said, 'Oh my gosh. I love what you're doing and I wish I had this option.'"

Despite the reduction in Holden's seizures in Colorado, in early 2017 the family decided to move back to Utah to be closer to relatives. That meant either losing access to the cannabis they had been giving Holden, or obtaining it on the black market and risking "becoming a drug trafficking felon."
"People don't understand how many layers of risk there are for a family that is just trying to do what's best," Cromar said.
Both Cromar and others who spoke with BuzzFeed News feared that using marijuana for medicinal purposes could prevent them from participating in religious ceremonies, particularly those that take place in LDS temples. The use of illicit drugs would typically prevent a member from entering a temple, where weddings and other ceremonies are conducted, but medical marijuana poses a unique challenge for the faith because members live across states with differing laws.
Because the Cromar family gave up medical marijuana when they moved back to Utah, they have avoided the possibility of religious sanction — such as exclusion from temples — but Dave Cromar said that in some cases they have still been treated as pariahs by members of their congregation as they have pressed for the legalization of medical cannabis.
A spokesperson for the LDS church did not respond to questions about how local clergy members are supposed to deal with issues of religious worthiness and medical marijuana.

Desiree Hennessy, 37, has similarly had to balance a need for medicine with concerns about both religious and secular laws. Her 24-year-old son Hestevan has mental and physical disabilities, including cerebral palsy and long bouts of excruciating pain.

"Is our pain less? I don't understand. Why here? I don't understand why if I lived in Colorado I could medicate my son and my husband could keep his job and I could go to the temple."
"You can see it on his face," Hennessy told BuzzFeed News. "His eyes look terrified. He knows it's coming and he can't tell me. And he can't stop it. And then he'll start screaming and he'll scream for days. Day and night."
In Hennessy's case, doctors and therapists treating Hestevan suggested giving medical cannabis a try.

"One of the doctors brought it up to me," Hennessy recalled. "He said, 'It's not something I would want everybody to use, but people who have been dealing with pain their whole life have been able to find relief.'"
But because she lives in Utah, where marijuana use remains illegal, Hennessy is yet to give it to her son. Obtaining marijuana, she said, could jeopardize her husband's job and put her at risk of losing custody of Hestevan.
"I want to do it without the risk of losing my kids," she said. "I want to do it without the risk of my husband losing his job."
Hennessy, a practicing Mormon, said that others in her congregation have been supportive, with one woman telling her, "I know that if the prophet himself saw Hestevan he would make sure this passed."
The church has not weighed in on medical marijuana use in other states, and Hennessy questioned why Utah should be any different.
"It gets really frustrating to me," she said. "Is our pain less? I don't understand. Why here? I don't understand why if I lived in Colorado I could medicate my son and my husband could keep his job and I could go to the temple."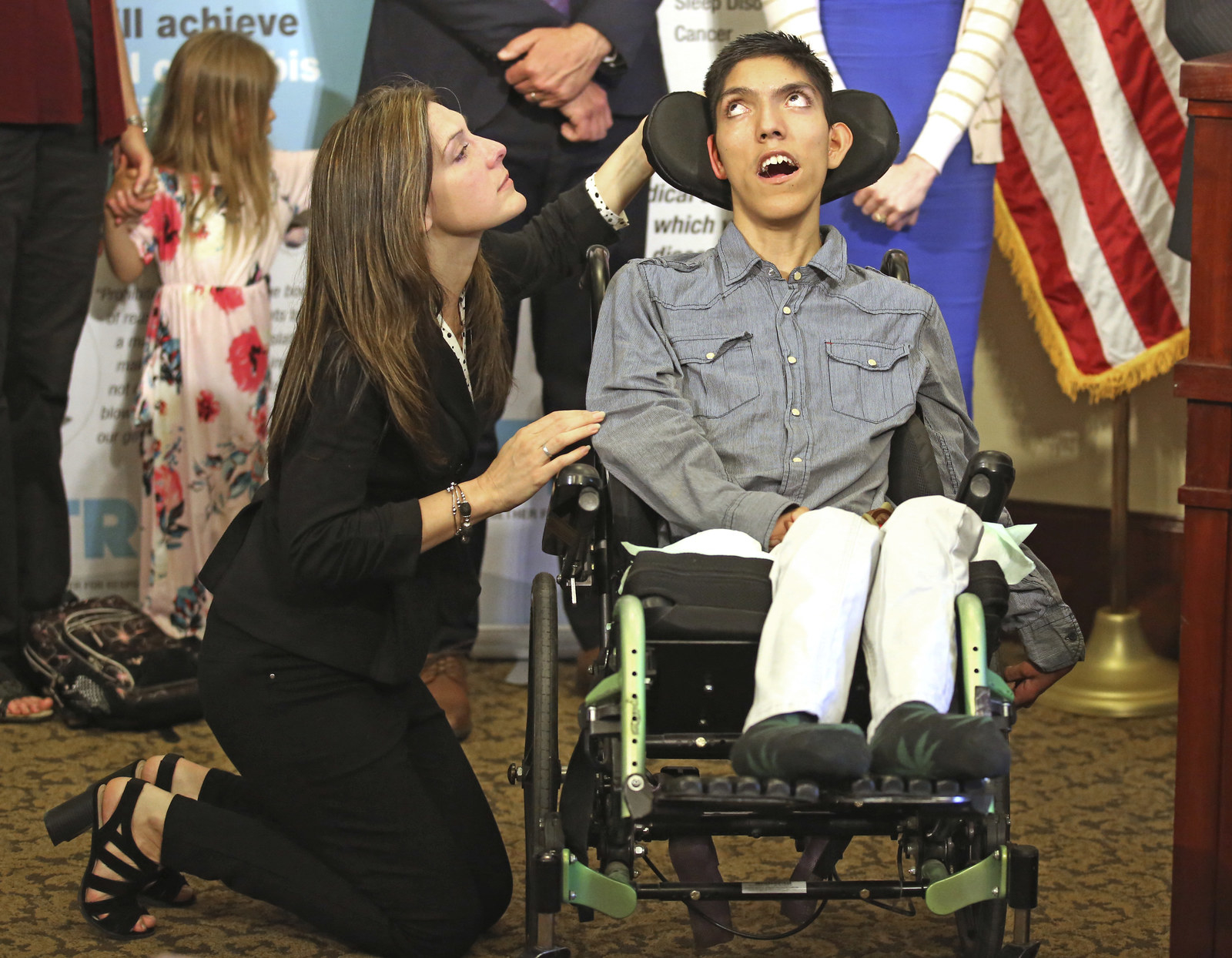 While Hennessy has opted not to give her son medical marijuana until it is legal, Cromar said his family can't wait any longer: Last month they listed their Utah home for sale and plan to move back to Colorado as soon as possible.
"It's not working for us," he said. "We know what works and what's safe. We've had almost a decade experience trialing medications."
But opponents, including the LDS church, object to legalization in Utah arguing it is too permissive and would lead to higher drug use.

"We are deeply concerned by the history of other states that have allowed for the medical or recreational use of this drug without the proper controls and have experienced serious consequences to the health and safety of their citizens," said LDS church official Jack Gerard in a statement.
Gayle Ruzicka, president of the conservative advocacy group Utah Eagle Forum, expressed concern about the initiative, saying the federal government still strictly prohibits marijuana. Opening the door to the drug in the state, Ruzicka fears, would lead to more crime and act as a stepping stone to full legalization.

"This particular initiative is mostly recreational when you look into it," she told BuzzFeed News.
Though the proposition would ultimately require users to obtain permission from a doctor, Ruzicka argued that people would still have significantly more freedom in choosing how to use the drug than they do with other prescriptions. As a result, she said, the initiative means users can get a "permission slip" rather than a prescription because the law "doesn't say what kind of marijuana they should use, how much they should use."
"I just don't think that people should go into a marijuana store with their card and buy anything off the shelf," she said.
Mark Fotheringham, a spokesperson for the Utah Medical Association, told BuzzFeed News that his organization also opposes the bill because "a citizen initiative is a terrible way to decide what is medicine and what is not."
"This initiative is so wide open there's just no way that we could support it," he said. "It allows just about anything for everybody."
Opponents of the initiative have repeatedly tried to keep it off the November ballot, including in August when a lawsuit was filed claiming it would violate the religious freedom of LDS church members. The religious language was later dropped from the suit, which thereafter focused on the rights of property owners.
Though the LDS church said it opposes the proposition, it did — for the first time — say in a statement that it "does not object to the medicinal use of marijuana, if doctor-prescribed, in dosage form, through a licensed pharmacy."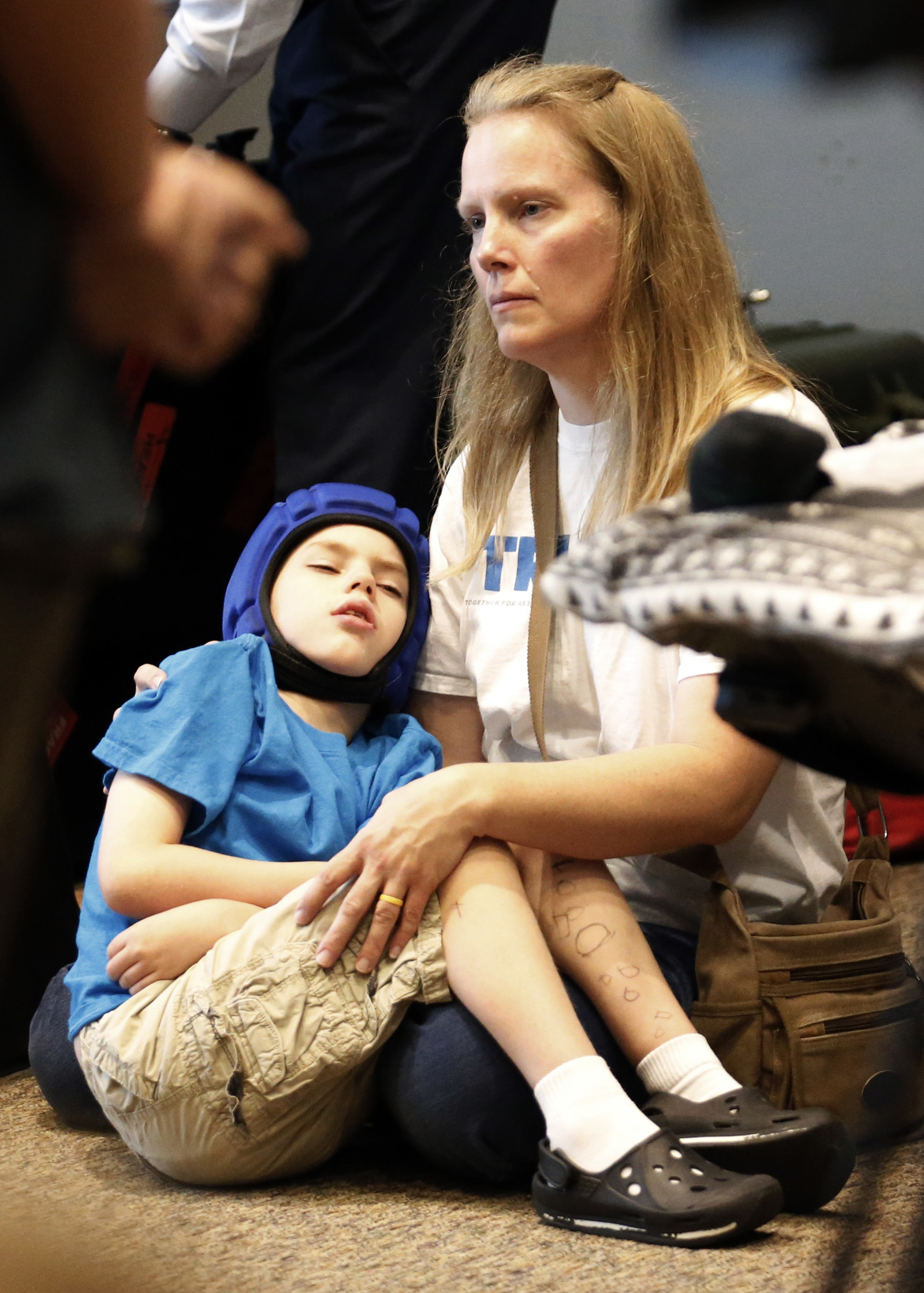 But, DJ Schanz, director of the Utah Patient's Coalition, the group spearheading the push to legalize medical marijuana, criticized the church's position, saying federal law prevents marijuana from being regulated or sold like other drugs.

"They support cannabis in an impossible scenario," he said.
On Monday, Schanz's coalition filed a complaint with the Utah lieutenant governor's office alleging that opponents of the initiative have "consistently and deliberately attempted to mislead the public" about the proposition.
Utah voters have not been polled since the church made its position against the initiative known, but LaVarr Webb — a prominent Utah political commentator and publisher of Utah Policy — told BuzzFeed News that its opposition does represent a risk.

"In some ways if the church gets too much out in front of a political issue it can really backfire if it is viewed as a political issue and not a moral or religious issue," Webb said. "Even among some active Mormons, when the church gets involved in ways that they think goes too far it can backfire."
In 1933, Utah cast the deciding vote to repeal Prohibition and resume alcohol sales nationally, despite pressure from church officials to support the ban. More recently, the church has weighed in on a number of political issues, including opposition to the Equal Rights Amendment in the 1970s, which ultimately failed to become law, and support for California's Proposition 8, which banned same-sex marriages in the Golden State until it became legal nationwide in 2015.
"My guess is that support will somewhat erode, but I won't be surprised if there's still a majority of Utah voters who support the initiative."
Utah's medical cannabis initiative, however, has set up a political battle on the LDS church's home turf, turning the initiative into something of a barometer of its influence within the state. And many of the most prominent supporters of the initiative — people like Cromar and Hennessy — are themselves practicing Mormons.
The question, then, is if the LDS church can not only tip the scales in November but change hearts and minds that may already have been made up. And according to Webb, who has watched Utah politics for decades, that's no easy task.
"I think this might have changed the dynamic somewhat," he said of the church's opposition. "My guess is that support will somewhat erode, but I won't be surprised if there's still a majority of Utah voters who support the initiative."