Omarosa Has Released A Recording Of A Phone Call With Trump After She Was Fired
The president said that he learned Omarosa Manigault Newman was leaving her White House job from watching the news, in a recording that she said was made after she was fired.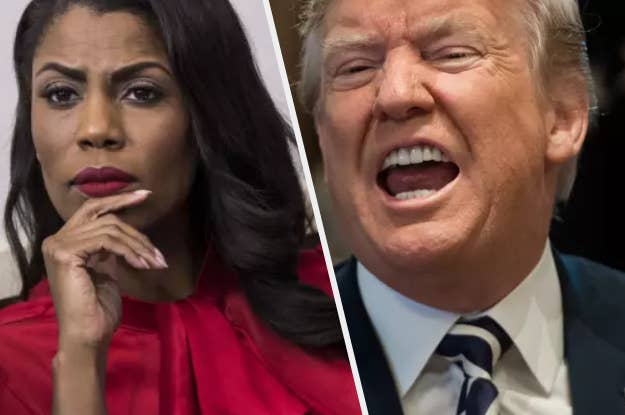 President Donald Trump was surprised that Omarosa Manigault Newman had been fired from her position as a senior White House aide, saying that "nobody even told me about it" and that he learned of the development from watching the news, according to a phone call she recorded.
The recording, first published by NBC News and aired on Today, was allegedly made the day after White House Chief of Staff John Kelly had fired her.
"Omarosa, what's going on? I just saw on the news that you're thinking about leaving? What happened?" Trump says in the recording.
Omarosa explains to Trump that Kelly "said that you guys wanted me to leave."
The president then says that "nobody even told me about it" and expresses frustration, saying "Goddamnit" and "I don't love you leaving at all."
NBC News pointed out that it is not clear what else was said during the phone conversation.
The president responded on Twitter Monday calling Manigault Newman "Wacky Omarosa" and said she "begged" him for a job with "tears in her eyes."
He also claimed she was "vicious" and "not smart," while also saying she often missed meetings and work.