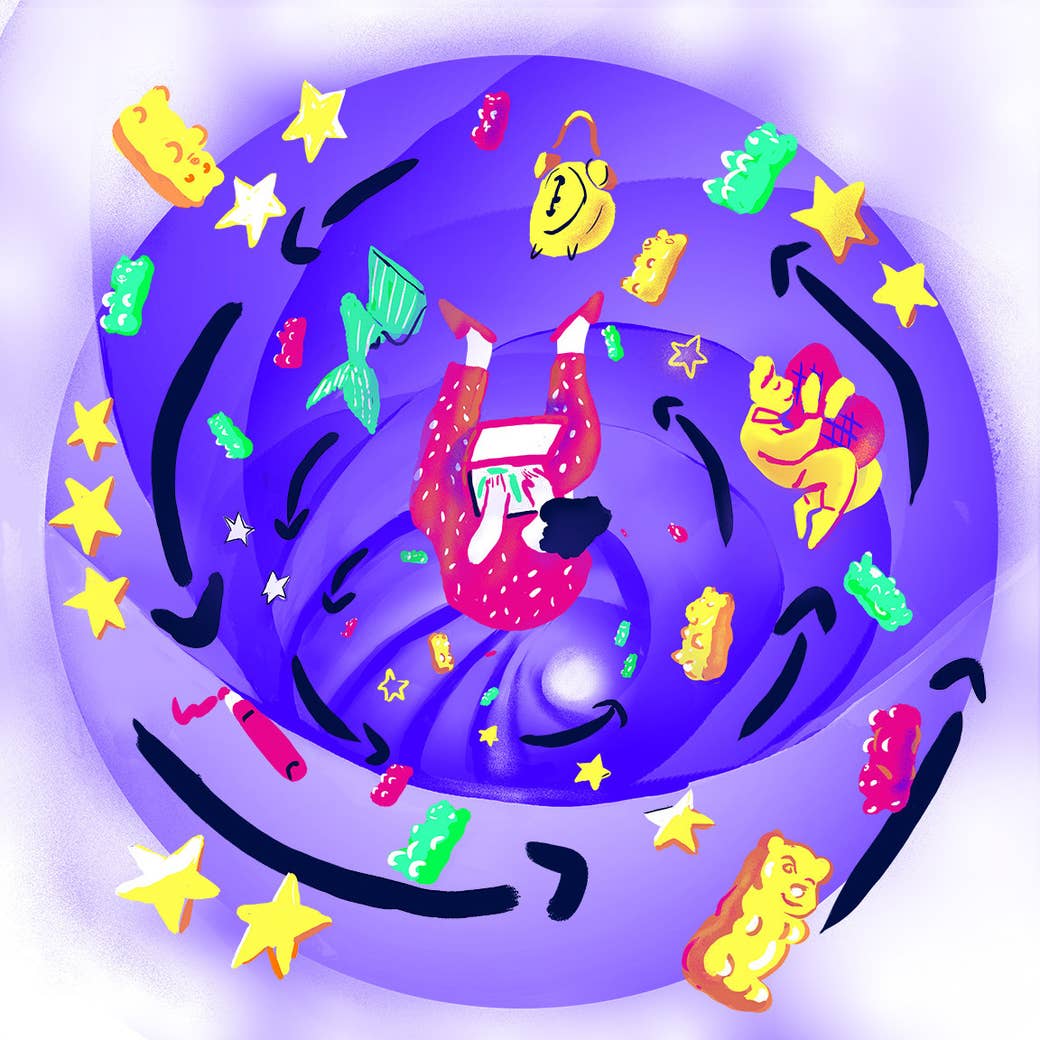 I am one of those people who complains about how Amazon is very likely ruining the world but who buys things via Amazon regularly, and for that you may call me a hypocrite but also lump me into the same camp as pretty much everyone, in some way or another. Yes, I was also once a vegetarian who wore leather; I apologize. At least I didn't eat bacon then. But I digress.

I've been spending a lot of time on Amazon lately. This is not because I recently had a book come out. (It's not!) In fact, per the handbook that authors receive upon publication of each and every tome, recently updated for 2018 (just kidding, there is no such handbook!), I'm diligently, desperately avoiding all civilian reviews related to my novel. What I am doing instead, what I've been doing for quite a while, in fact, is reading reviews of all the other things.
Area of Expertise is a column on niche interests, personal passions, and other things we might know or care a little too much about.
Well, not all of them. But a lot. There are, I do believe, millions, possibly billions of reviews on Amazon, for products ranging from this book — itself a list of numbers that's garnered the comment "'A Million Random Digits'? HA! They only used 10, and just kept repeating them in different combinations! Don't be fooled!" — to this clock, which is said to have the power to "wake up a dead person." (I ordered it! I guess we'll find out soon!)
These reviews are as different as the people who write them. They're warm and witty and brutal and honest and downright stupid. (Sometimes the reviewer isn't even commenting on the right product!) They are also emphatic and random and terrifying and hilarious and banal. They might be fake. They are frequently off-topic. They may offer good advice, but it all depends on what you're looking for: Did you know that when buying ferret food, "Apparently you need to watch out for pea ingredients … that cause stones"? I don't even have a ferret, but I'm glad I know this.
Instead of finding this wealth of information and opinion frustrating, however — people are conflicted about this DVD for cats! — I think that being led astray is precisely the point. The power of the Amazon review is not what you might think. They're not really there to help you purchase a clock or a book or even to develop a conspiracy theory about the increasing flimsiness of Ziploc sandwich bags compared to other brands ("Sorry, but you didn't fool this lunch-making mom!"). I mean, they are there to help you purchase things, but that is secondary. The real reason to read Amazon reviews, and, in particular, to follow the Hansel-and-Gretel breadcrumb trail of those reviews as left by one person from product to product, is to glimpse into a life, strange and whole and utterly unlike your own. This is where the real magic lies.
Consider JDThird, a "Top Contributor" who has written 2.6K reviews. (Note: "Top Contributor status is awarded by Amazon to customers who frequently post engaging content related to specific interests.") Of late, JD, if I may call him that, has reviewed a women's sleep set with long sleeves and shorts ("A bit of an odd combination"), vitamins ("My normal vitamins are just about out, so this was good timing to find these"), a dog bowl with a Christmas theme ("Small but festive for this time of year"), and also dog diapers (he has an elderly labradoodle. Awww). Here are some other things I know about JDThird, whom I have never met: He recently bought a Jeep. He has a son (who's taking a metal fab class as a freshman in high school and who loves The Goldbergs) and a wife; he frequently buys them both clothes, including, in September, a scarf for the missus ("She loved how long this was, since we're in Wisconsin and winters here can be a bit chilly. Time will tell how long the tassels hold up."). He lives in Wisconsin. He does not like stale-tasting chips and isn't much of a fan of candy overall. Doesn't much go for chocolate, either. He has a pet fish. He doesn't drink coffee all that much, but he loves the smell in the morning. He doesn't have dandruff, but he shaves his head. He was a smoker for 20 years.
This content is engaging and specific!
Maybe it seems stalkery to go so deep into another life by way of what they purchase, to learn about their family fights over Purple pillows or how the struggle over smelly cat urine is real, but it's all out there in public, on the internet, for us to see, which is the whole point of reviews, is it not? What you buy — or in the case of JDThird, what you get for free in exchange for an honest review — is, in some small or large way, a reflection of you.
Or take Gina Fowlkes, a reviewer in Marshall, Texas. Compared to JD, she's just starting out, with a mere 24 reviews under her belt. At first I thought that she was the type to give five-star reviews willy-nilly, including to a set of chopsticks, a wind chime, a Christmas ornament shaped like a bird, and a Thomas Kinkade: Disney Dreams calendar. But then I realized I'd underestimated her. "Pretty see-through, there is better out there," she wrote of an adhesive liner, giving it three stars. And then there was the utter disappointment of the all-seasons mermaid tail blanket, a product that I, too, would like to see live up to its potential. "I am about 5ft 4 and the bottom half only goes to my knees then it stops and the rest of the blanket just covers the top of you. What kind of crap design is this? I've bought $1 blankets at Walmart that are better quality, better smelling, and more useful." One star. DRAG THEM, GINA!
In these reviews, more than products or quirky purchasing behaviors or even words, I see people. They are hard not to love, even if I don't agree with their coffee habits or how they decorate or what they're going to be for Halloween. That's just fine. We are all precious and weird, perfectly imperfect and entitled to our own questionable opinions, because we're all human, too — though I'm unclear on how JD finds so much time to review things when I struggle to write 1,000-word essays on the regular. Then again, maybe it's because I keep going deep into the reviews. I can read them for hours: Learning about other people is so much more exciting than doing your work. Thankfully, the internet helps us do both. ●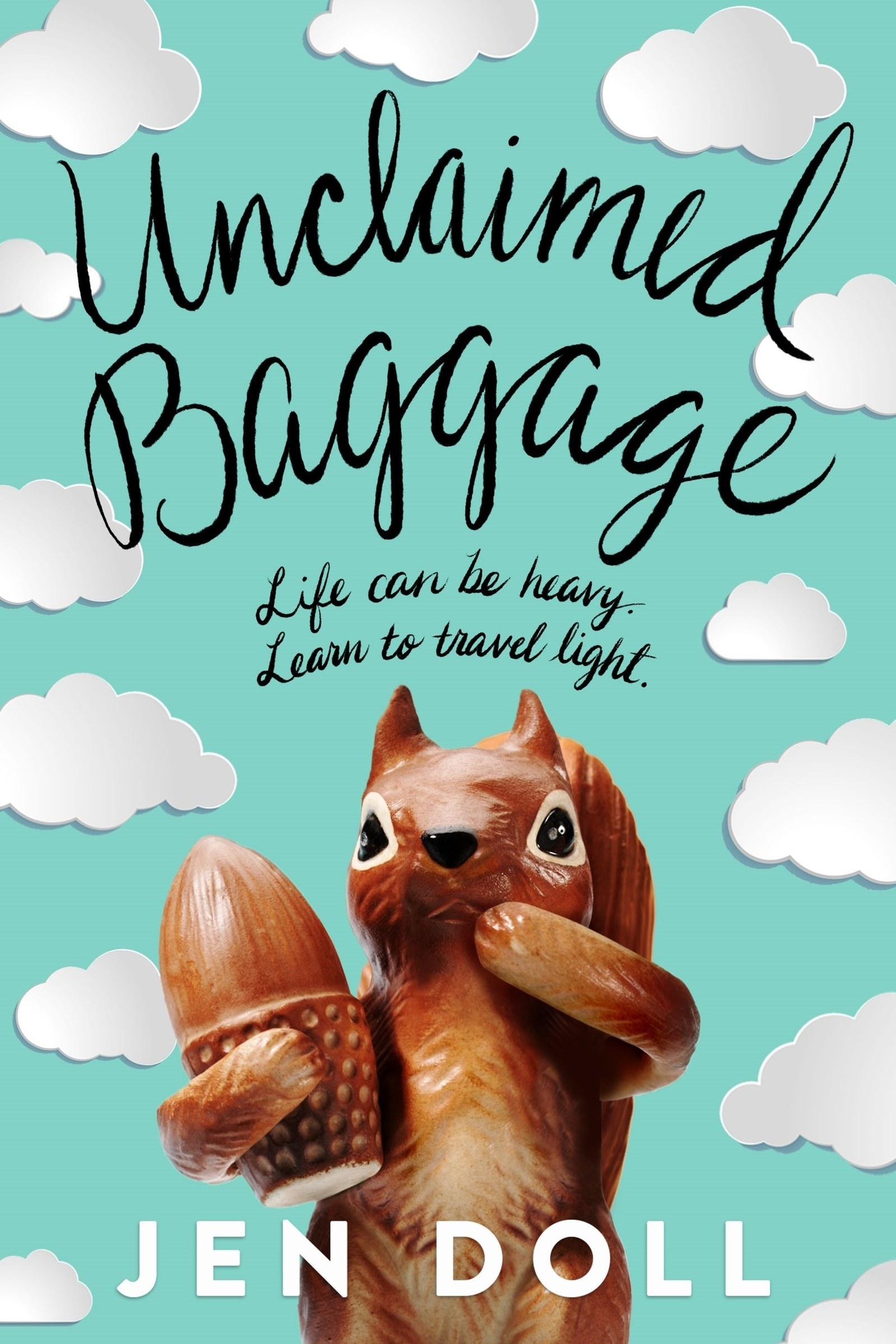 Jen Doll is a freelance journalist as well as the author of the young adult novel Unclaimed Baggage and the memoir Save the Date: The Occasional Mortifications of a Serial Wedding Guest.

Unclaimed Baggage is available now.