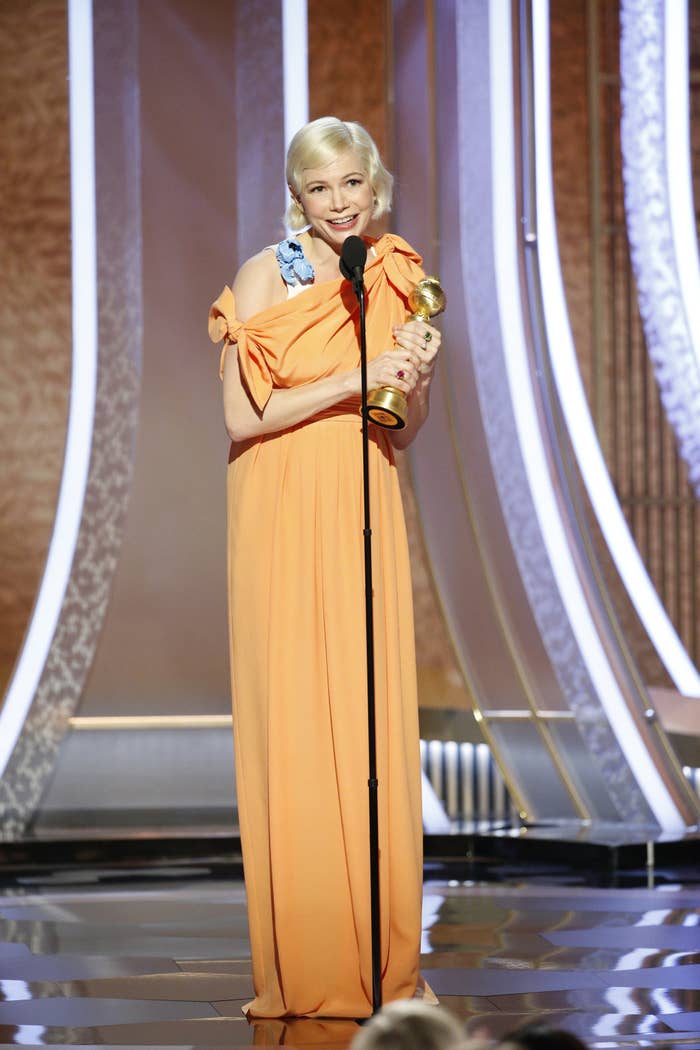 Michelle Williams on Sunday delivered a blazing speech on reproductive rights as she accepted a Golden Globe award, saying she "wouldn't have been able to do this without employing a woman's right to choose."
In one of the night's most political speeches, Williams — who accepted her second Golden Globe, this time for FX's Fosse/Verdon — also urged women from "18 to 118" to vote in the 2020 election:
I'm grateful for the acknowledgment of the choices I've made, and I'm also grateful to have lived in a moment in our society where choice exists, because as women and as girls, things can happen to our bodies that are not our choice.

I've tried my very best to live a life of my own making, not just a series of events that happened to me, but one that I could stand back and look at and recognize my handwriting all over, sometimes messy and scrawling, sometimes careful and precise, but one that I carved with my own hand. I wouldn't have been able to do this without employing a woman's right to choose, to choose when to have my children, and with whom.

When I felt supported and able to balance our lives, knowing as all mothers know that the scales must and will tip towards our children. Now, I know my choices might look different than yours. But thank god, or whomever you pray to, that we live in a country founded on the principle that I am free to live by my faith and you are free to live by yours.

So women, 18 to 118, when it is time to vote, please do so in your own self-interest. It's what men have been doing for years, which is why the world looks so much like them. But don't forget, we are the largest voting body in this country. Let's make it look more like us.
Her speech comes at a time when multiple states have taken action to restrict access to abortion services and pressure from Congress to overturn Roe v. Wade is rising.

Williams is set to star in This Is Jane, an Amazon Studios drama about women who provided abortion services before they were legal.
Speaking to reporters after accepting her award on Sunday, Williams said she was inspired by the response to her Emmy Awards speech in September in which she addressed the gender pay gap in Hollywood.
"That feeling that I had after giving that speech at the Emmys, and having women come up to me and talk to me about how it affected them, or how it helped them, or how it changed them ... or bosses saying it changed what they gave to their female employees, is the greatest professional thing that has ever happened to me," she said. "And so I felt like tonight, if i was lucky enough to win, I couldn't not say something else that was on my mind in the hopes that somebody would hear it."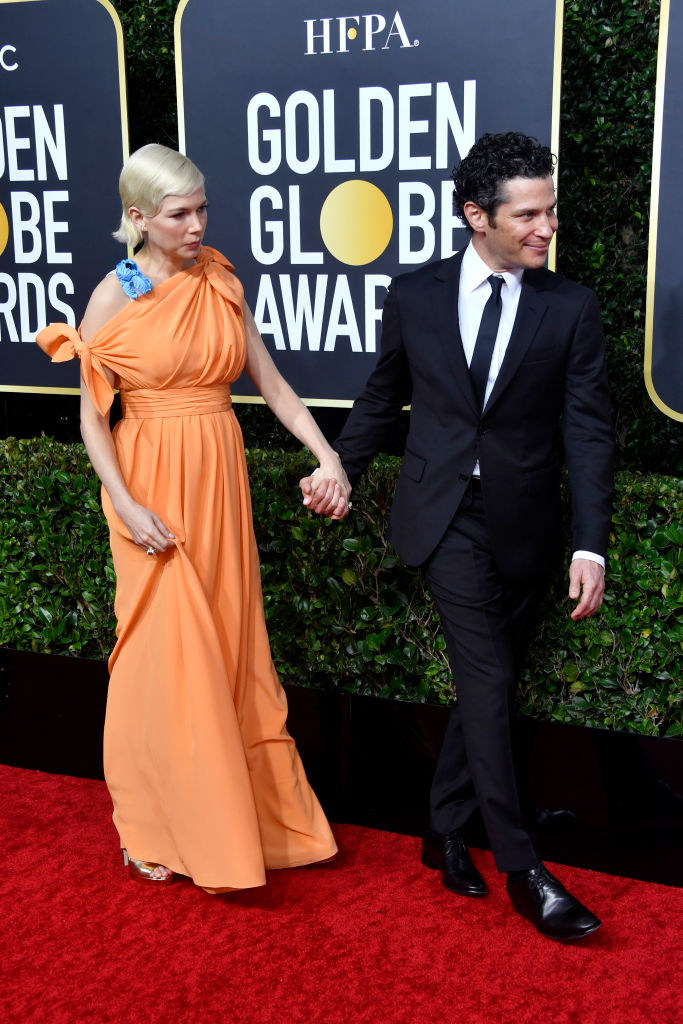 The Oscar-winning actor is engaged to Thomas Kail, who directed and produced Fosse/Verdon. She is reportedly pregnant with their child.
The mother of 14-year-old Matilda, whom she had with the late Heath Ledger, told GQ in 2012 that she had mused about expanding her family.
The Dawson's Creek alum married Phil Elverum in 2018, but they reportedly split in April.
Krystie Lee Yandoli contributed reporting.