People Are Spreading False And Unverified Information About Iran's Missile Attack On US Bases In Iraq. Don't Be Fooled.
Information on social media includes outdated images and unverified casualty counts.
Iran launched more than a dozen ballistic missiles at at least two military bases in Iraq, where US troops are housed, early Wednesday morning local time, the Pentagon said.
BuzzFeed News has compiled a running list of falsehoods and unverified information following the attack.
1. It's too early to tell whether there have been any casualties and, if so, how many. Current reports of casualties are unverified.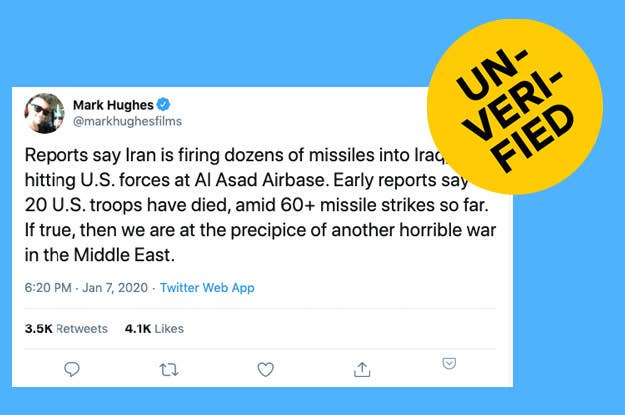 2. There are many outdated photos being spread. These are images from 2019, not tonight's attack, according to Google reverse image search.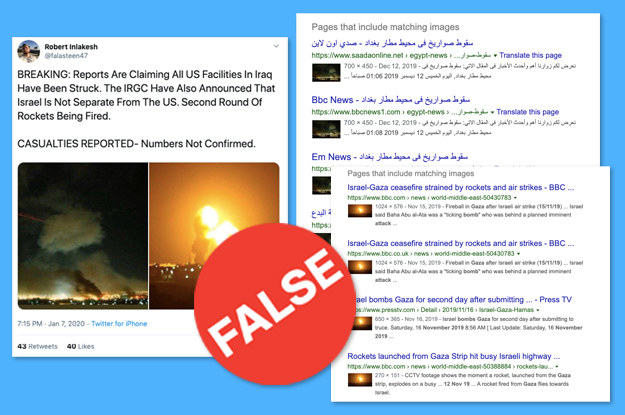 3. This image is from 2018, not tonight's attack, according to Google reverse image search.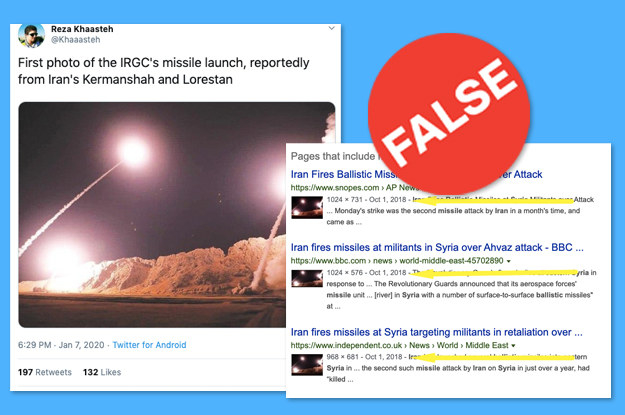 4. This image is from 2017, not tonight's attack, according to Google reverse image search.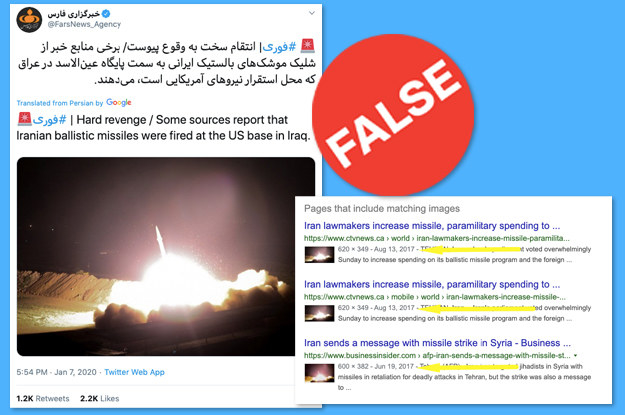 The misleading image was used by the Daily Mirror, and NPR embedded a tweet with it.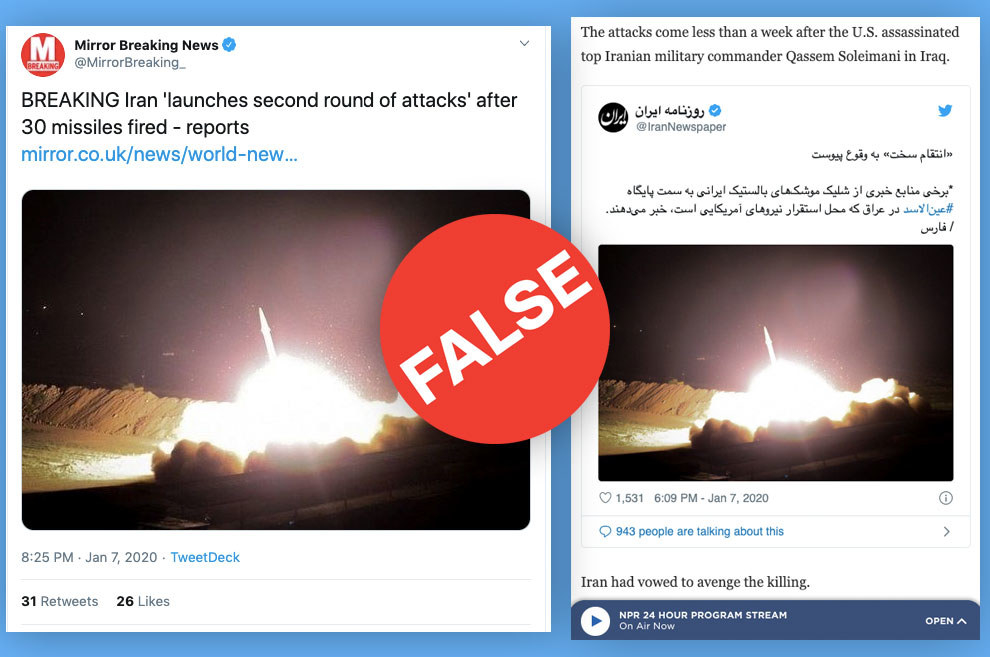 6. This image is from 2019, not tonight's attack, according to Google reverse image search.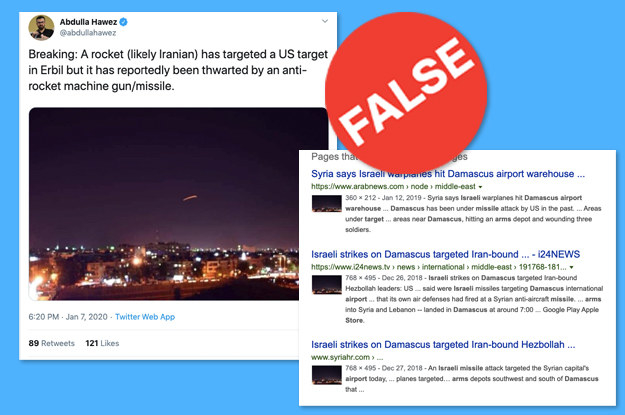 7. This image of Ali Khamenei, the supreme leader of Iran, is from 2014, not tonight.
8. Media in Florida reported that men have received text messages claiming they've been drafted. The Office of the Secretary of Defense said "these messages are fraudulent." There is no draft.
9. Twitter accounts are sharing unsourced and unverified information, such as this.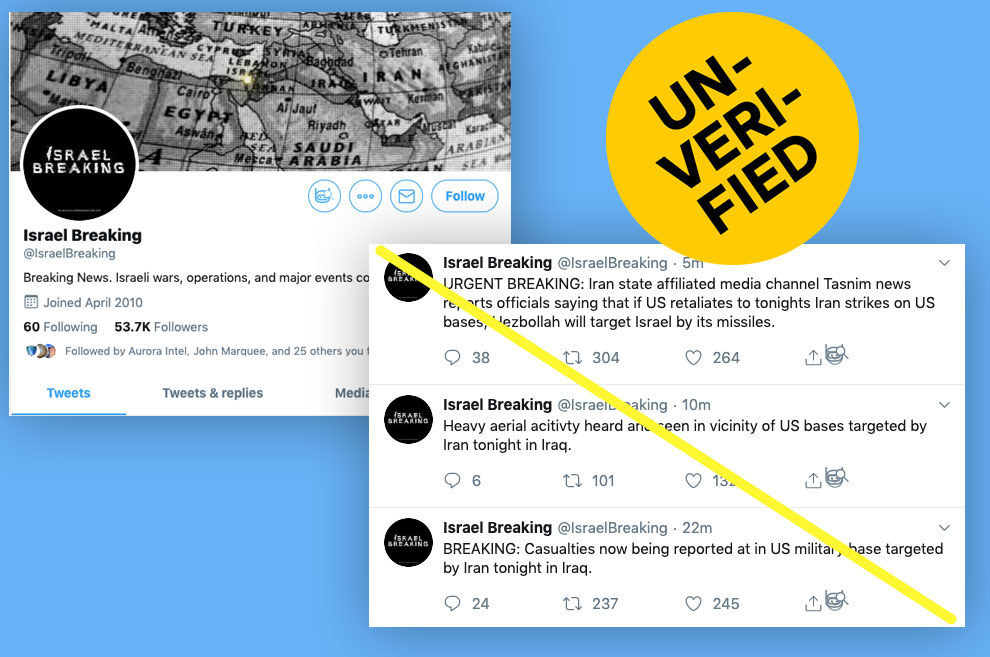 And this.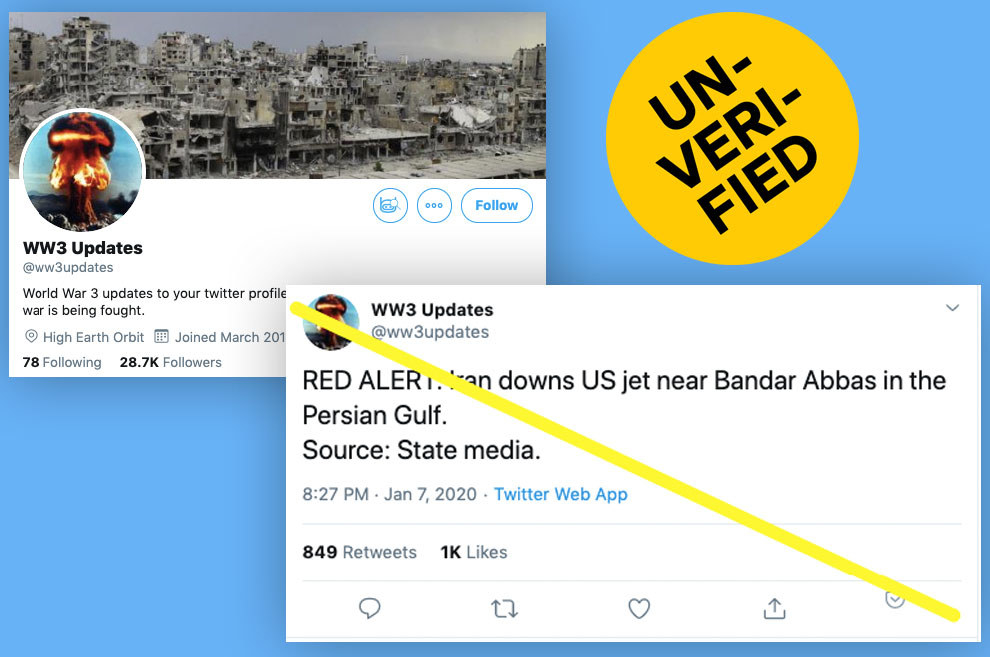 And this. There were no confirmed reports of casualties at the time this tweet was sent.
The same is true with these two tweets claiming casualty numbers.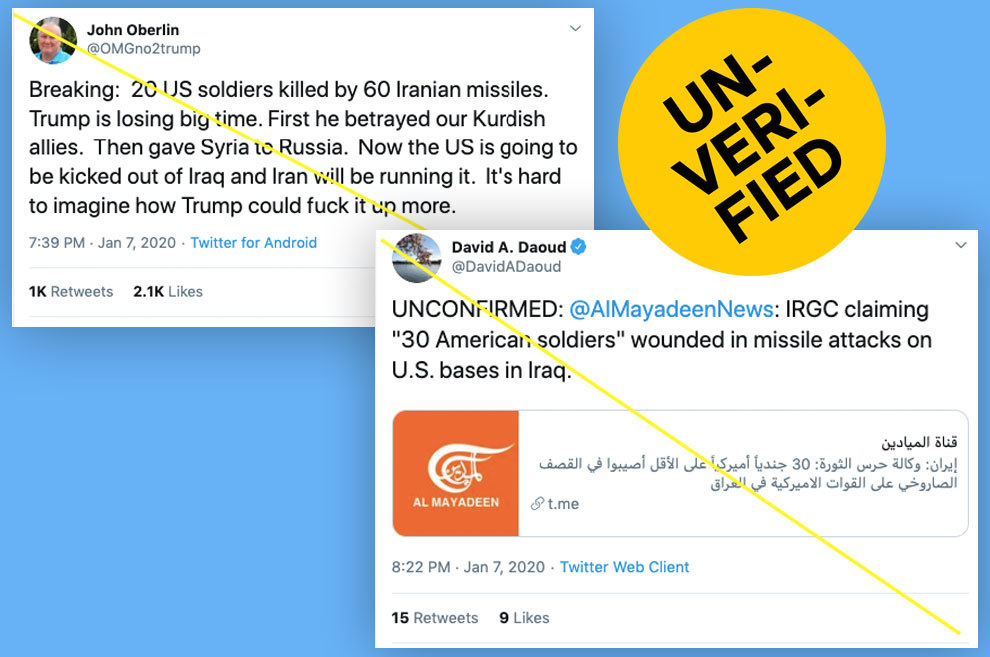 10. This video is from Luhansk, Ukraine, in 2015, not Iraq.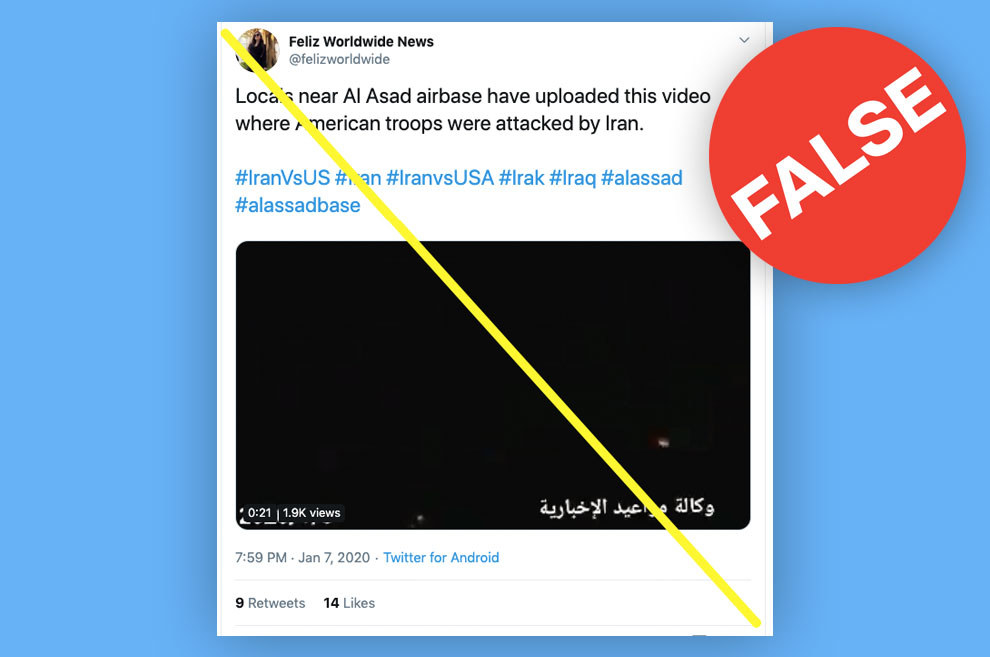 And on Instagram.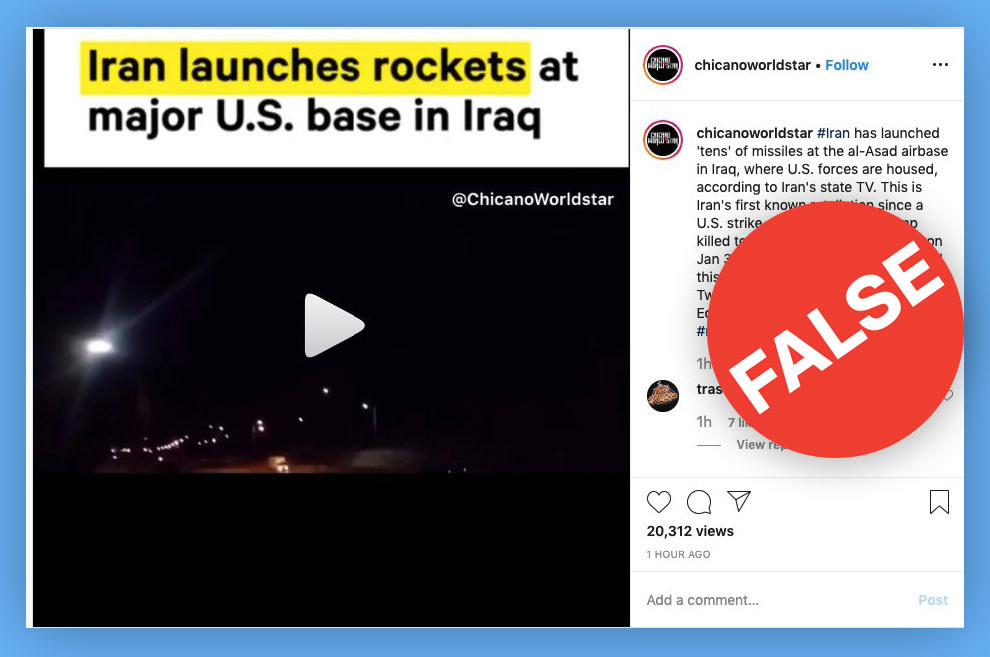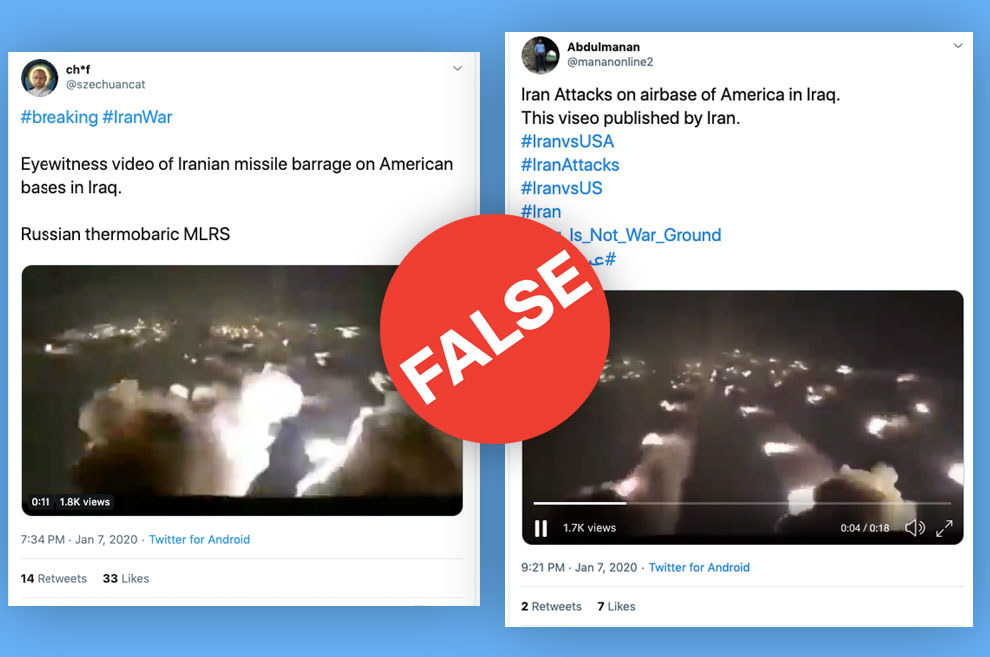 This video was taken in Saudi Arabia in September 2019, when a drone attacked an oil-processing plant. It's not from Baghdad.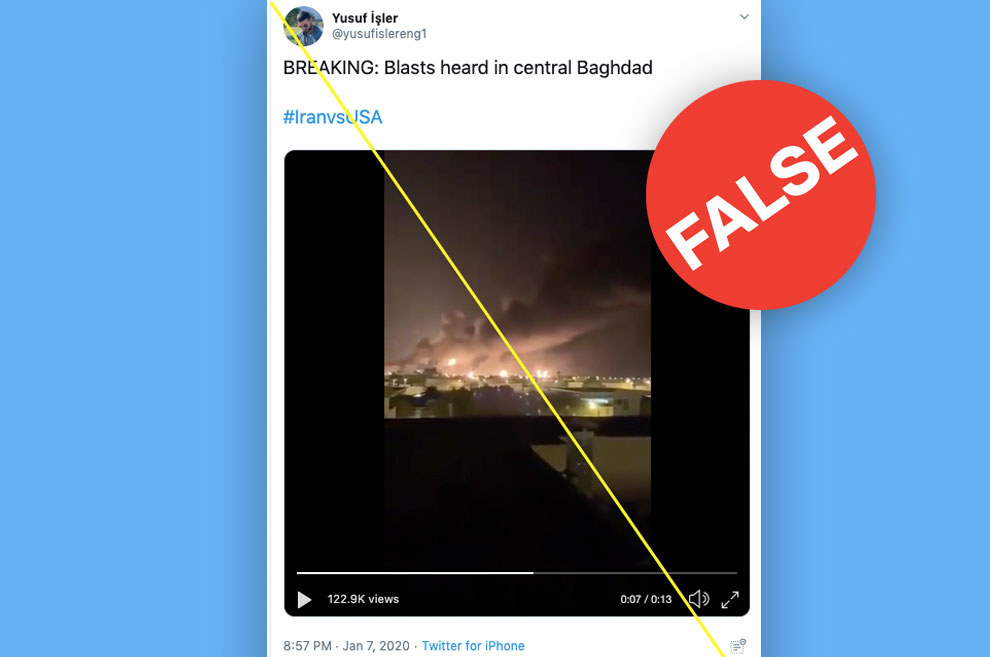 12. This is not a video of Iran sending rockets. It's a 2014 video of Russian military exercises.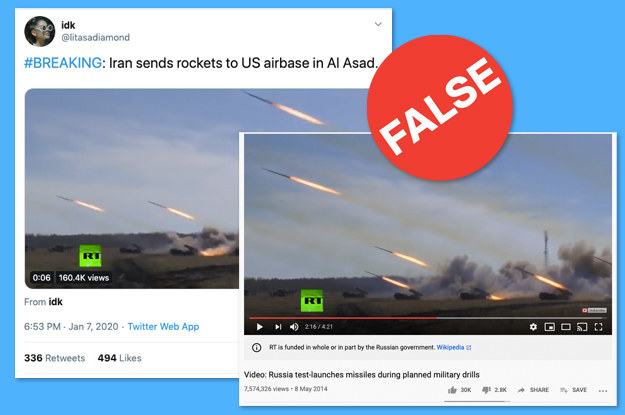 13. An image showing US sailors spelling out "Fuck Iran" on the deck of an aircraft is not real.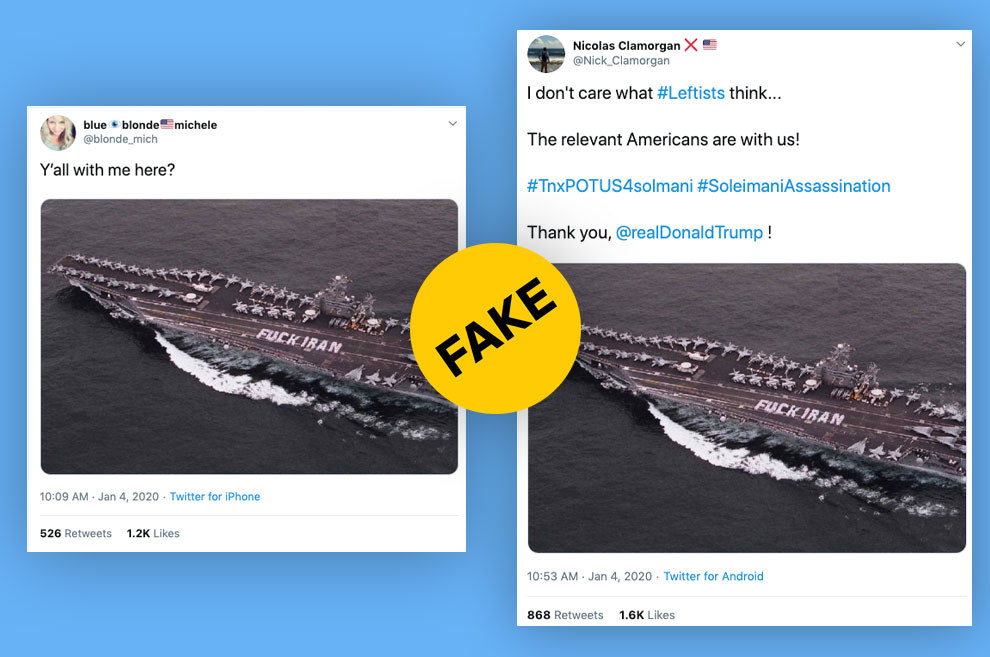 The photo was taken on Sept. 11, 2002, and shows the sailors spelling out "Ready Now."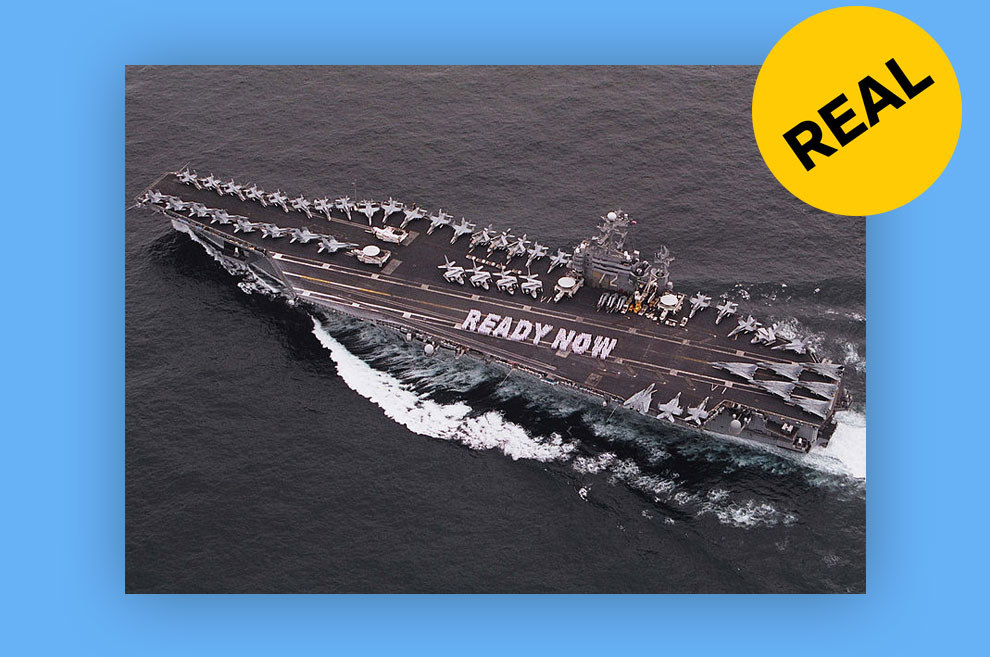 A different altered version of the same photo circulated close to a decade ago on Reddit and also spread via email as early as 2006.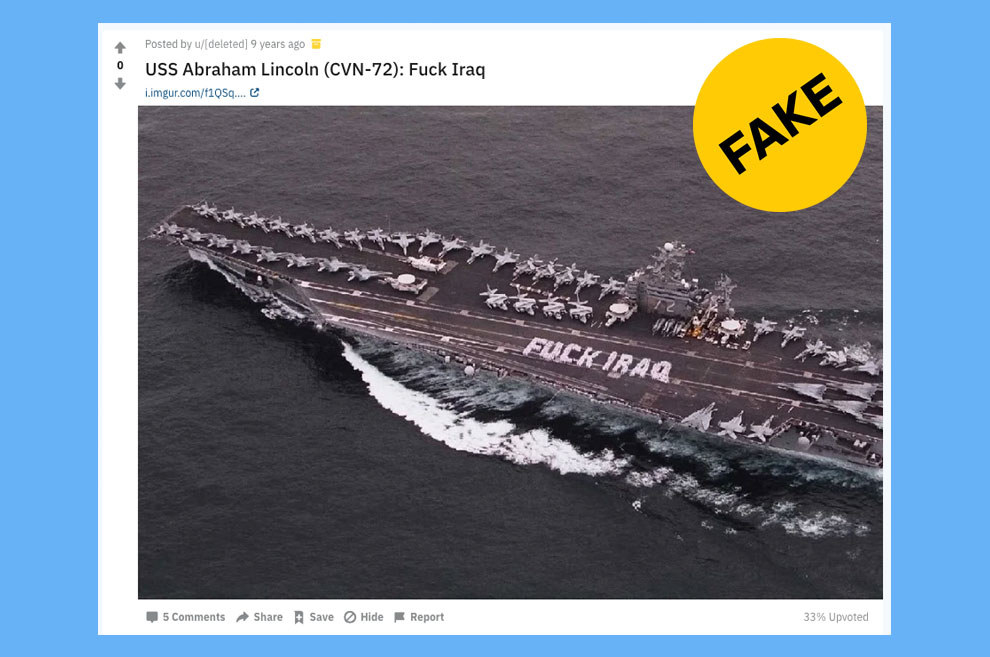 14. US troops are not being withdrawn from Kuwait. The country's state news agency said its Twitter account was hacked and used to send a false message claiming American forces would be withdrawn from Kuwait in three days.
15. A fake Twitter account was set up to impersonate Jack Khoury, a reporter with Haaretz. It tweeted a false message saying that over 200 US soldiers were injured from the missile strikes.
16. An Irish website used an image of a 2009 missile test by North Korea for its article about Iran's strikes.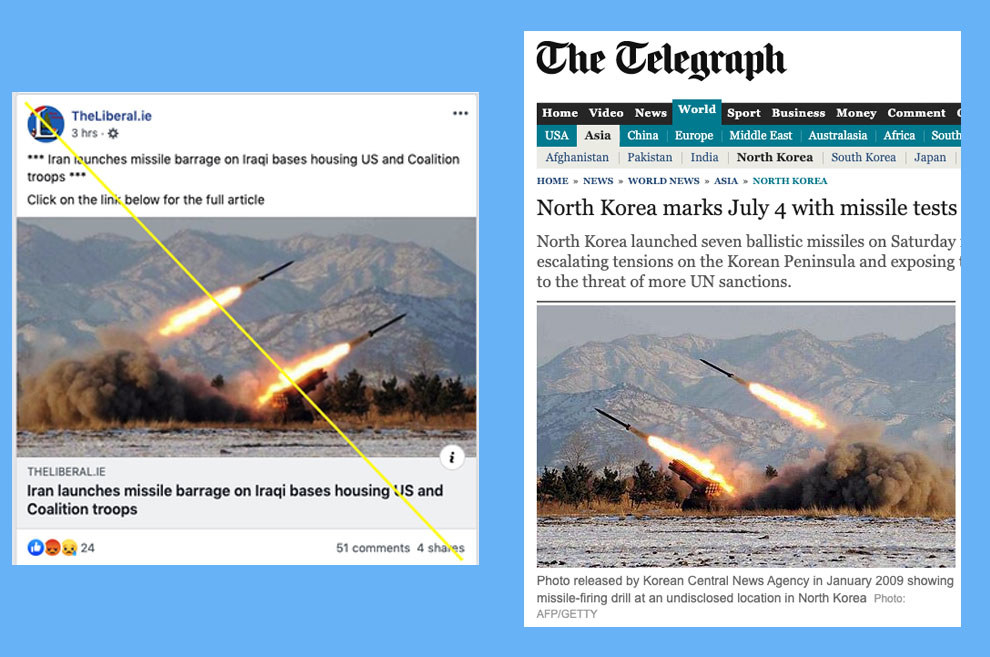 17. The US did not shoot down any of the missiles launched by Iran. This Twitter account used footage from a video game to make the false claim.