No One Seems To Know Why Russian Broadcaster RT Was Temporarily Banned From Posting On Facebook
Facebook banned RT from posting certain content for close to 24 hours, but the reason for the ban is now in dispute.
Russian media outlet RT was banned from posting videos, photos, and links to its main Facebook page for about 24 hours and no one — including Facebook — seems to know the exact reason why.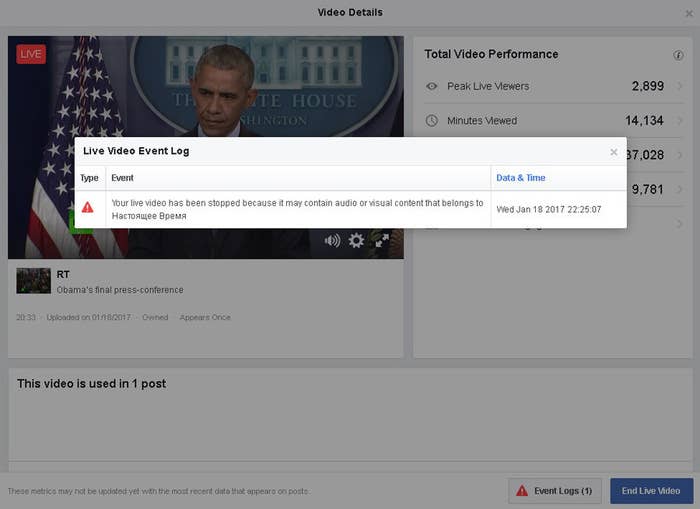 "Current Time made no complaint to Facebook," Daisy Sindelar, acting director of Current Time, told BuzzFeed News.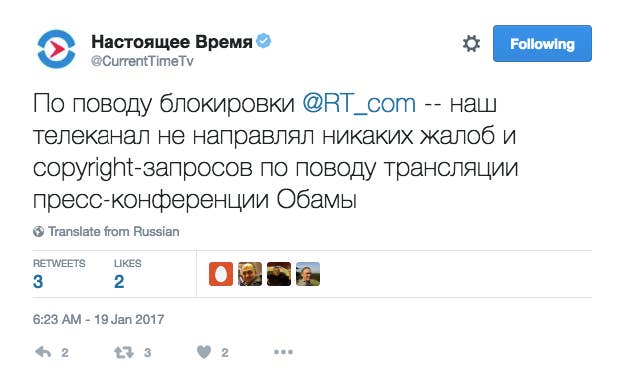 RT's head of social media, Ivor Crotty, said on Twitter that the ban could have could have been the result of "a misplaced live-rights strike."