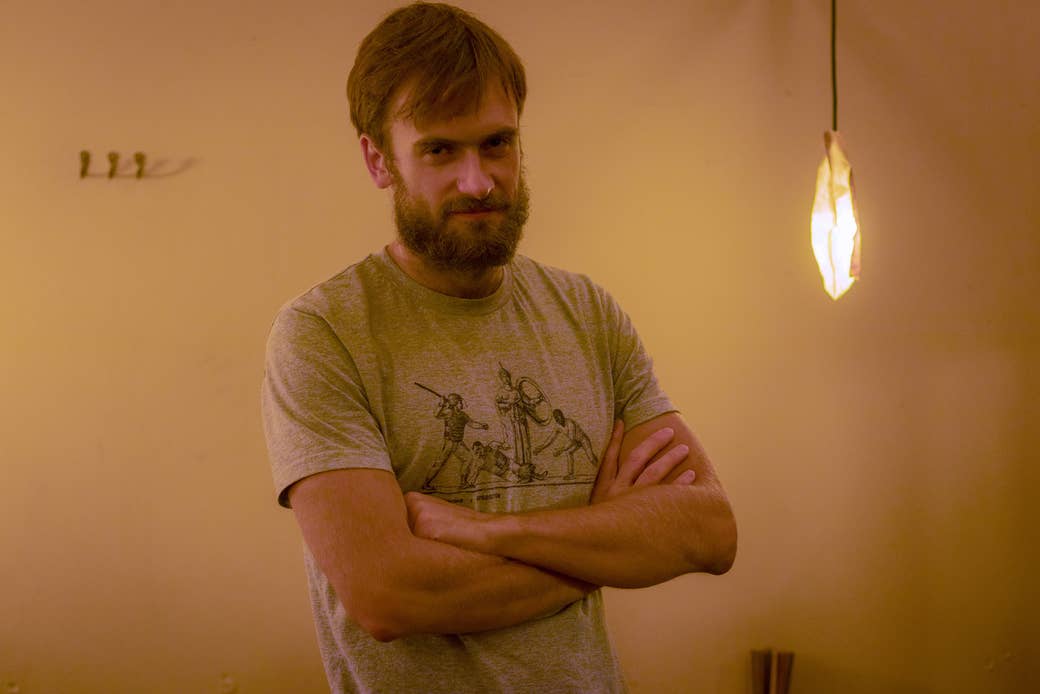 BERLIN — A member of the activist group Pussy Riot who appeared to suffer a poisoning earlier this month said on Friday that the suspected attack was likely payback for his work investigating the murder of journalists who were investigating a Russian mercenary group.
Pyotr Verzilov, who has presented himself in the past as the punk band's "producer," was released from a German hospital on Thursday two weeks after falling ill. He put forward his theory in a lengthy interview with BuzzFeed News' reporting partner, Russian language outlet Meduza.
Verzilov blamed his suspected poisoning on the GRU, the Russian military intelligence arm that has also been blamed for the poisoning of former Russian military officer Sergey Skripal and his daughter in the United Kingdom and with hacking the Democratic National Committee during the 2016 US presidential election. Verzilov said he did not believe his condition was payback for Pussy Riot's charging the field during the World Cup final, an early theory.
"I feel like it had more to do with the African stuff," he told Meduza. Verzilov said he was investigating the murder of three Russian journalists in the Central African Republic — they were killed in July not far from a checkpoint where they'd been stopped. The group was investigating a security firm called Wagner, which is owned by Yevgeny Prigozhin, who also owns the St Petersburg troll farm implicated in US election meddling.
"I know this comes off as unfounded, but, as we both understand, it could have been any mix of authorities that could have made that decision and jointly agreed to go through with it," Verzilov said.
Earlier this month, Verzilov was rushed first to a Moscow hospital's toxicology wing, then flown to a German hospital, after he began showing a number of worrying symptoms.
"He was getting worse even faster [after the paramedics arrived], and then he started convulsing," Veronika Nikulshina, Verzilov's girlfriend, told Meduza at the time. "On the way [to the hospital], in the ambulance, he was already babbling. ... He fell into such a half-asleep, half-unconscious state that he stopped responding to me and didn't even recognize me anymore."
While in treatment, his doctors told the media that "no evidence whatsoever that there would be another explanation for his condition" beyond poisoning.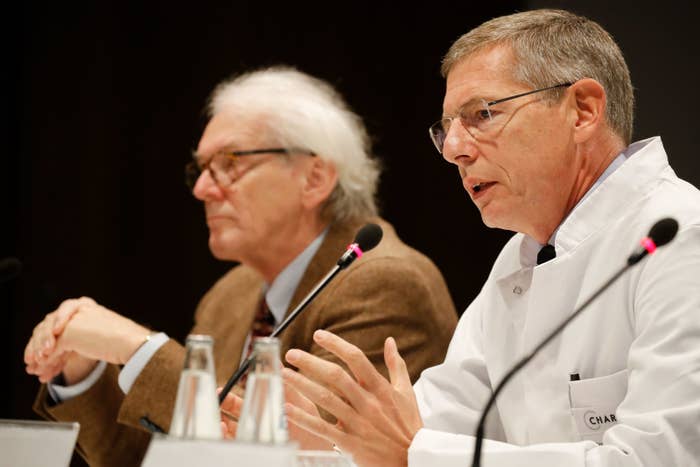 Verzilov said that he doesn't remember much about the time he was hospitalized, just that he was hallucinating. He was told when he first regained consciousness, his main concern was for the status of his cat.
"I was asking, 'Where is the cat?' It's funny but that really was the first thing out of my mouth," he said.
While he was incapacitated, Verzilov said, he also didn't recognize his mother, mistook one of his doctors for the head of a Russian prison, and at one point refused to believe he was even in Germany.
Neither he nor his doctors know just how he was poisoned yet, Verzilov said. "It's hard for them to get to the bottom of it. I listed all the places where we'd had coffee and gotten sandwiches, which is hard for them to do anything with because that's a lot of points of potential contact and it's hard to say which one I actually got poisoned at."
But he was provided with a document upon his release that declared "intoxication is the most plausible explanation for the symptoms of the patient," which he then passed on to Meduza.
Verzilov had been working to investigate the killings in the Central African Republic when he first fell ill. "I think that the trip was planned horribly," Verzilov said of the trio's reporting trip to CAR. He pointed to the presence of a mysterious fixer named "Martin," who was put in contact with the journalists through a staffer the Russian Federal News Agency, which is itself affiliated with Pirozghin. That has led to theories that the journalists were set-up to be attacked.
In the course of investigating the ambush, Verzilov said, the "six or seven people" he'd been coordinating had uncovered information that pointed the fingers for the killing to the very top of the Russian government. He'd received the first report just a few days before he fell ill, he said.
"The report had come to an ironclad conclusion: [the killing] had been a very high-level, professionally-organized operation," he said. "When they started trying to learn more about the figure of Martin, they found that his phone records had been wiped from the internal system of the Central African Republic cellular provider. There were no traces of him in the city where they were heading."
The Russian government has called the killing a local issue and said that the reporters "ignored warnings that they were leaving the zone controlled by local law enforcement."
Verzilov pointed to the Skripal poisoning case in the United Kingdom when asked why he thinks the journalists were killed: "It's demonstrative," he said. "Like, if you try to do this or that, this is what we will do to you. Be prepared to get killed."
For now, Verzilov is on the mend.
"If you mean compared to last week, right now, I'm feeling overall very good," he said. "I spent most of the last week completely blacked out, and in my rare moments of lucidity, I was having these weird, fragmented hallucinations. So compared to last week, I'm basically almost back to normal."
Read the entire interview (in Russian) here.
Subscribe to the Meduza newsletter here.