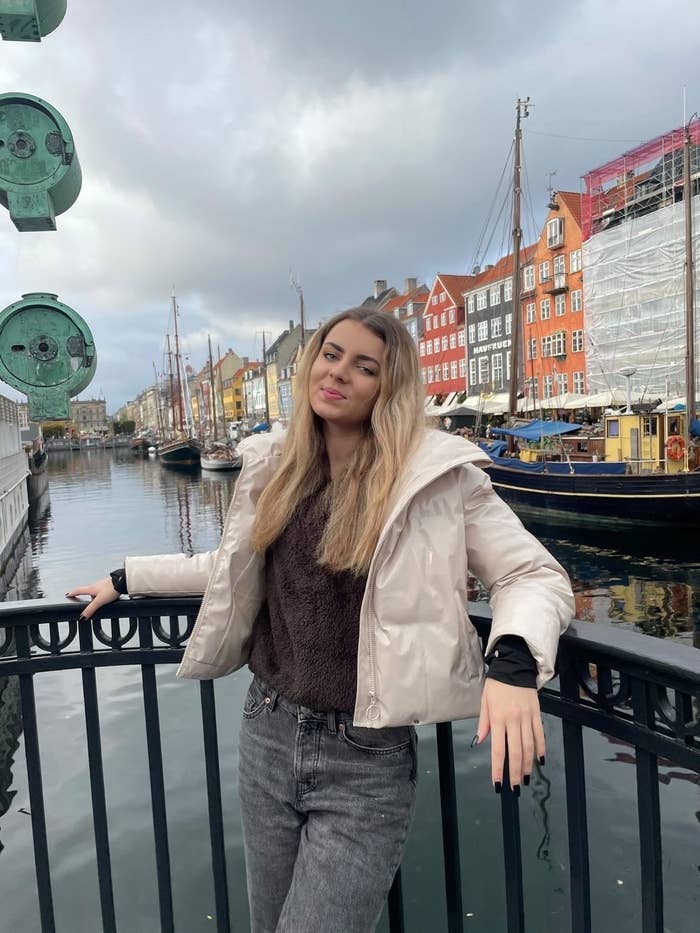 A Romanian teenager, whose father is a former member of Parliament, said that misogynist influencer Andrew Tate DM'd her and her high school friends on Instagram in 2020 when they were underage.
Tate is currently in pretrial detention in Romania with his brother and two others in relation to an investigation into an alleged human trafficking ring. Tate's lawyer, Eugen Vidineac, said his client rejects all accusations against him.
Daria Gușă, a 19-year-old student, told BuzzFeed News that the former kickboxer slid into her DMs in 2020 when she was just 16 years old, with a message that read: "Romanian girl 🍓."
Gușă provided BuzzFeed News with a screenshot of a message that shows those words from a verified account that she says was Tate's. The user has been removed from Instagram, so the account name is simply shown as "Instagram User." Tate's official Instagram account was removed by the platform last August when he was banned from the app.
Gușă said that at the time Tate messaged her, her Instagram bio included the name of her exclusive international high school and that several other classmates had also received the same message. Gușă's father is Cozmin Gușă, a former member of the Romanian Parliament and a political analyst.
"We were just high school girls with not that many followers," Gușă said. At the time, Tate had 1.2 million followers.
On Dec. 29, Tate, his brother Tristan Tate, and two Romanian women were taken into custody by local authorities in Bucharest as part of an investigation into alleged human trafficking, rape, and organized crime. They are accused of approaching women using the "loverboy method," which is when the perpetrator initiates a sham romantic relationship with a vulnerable person in order to trap and sexually exploit them.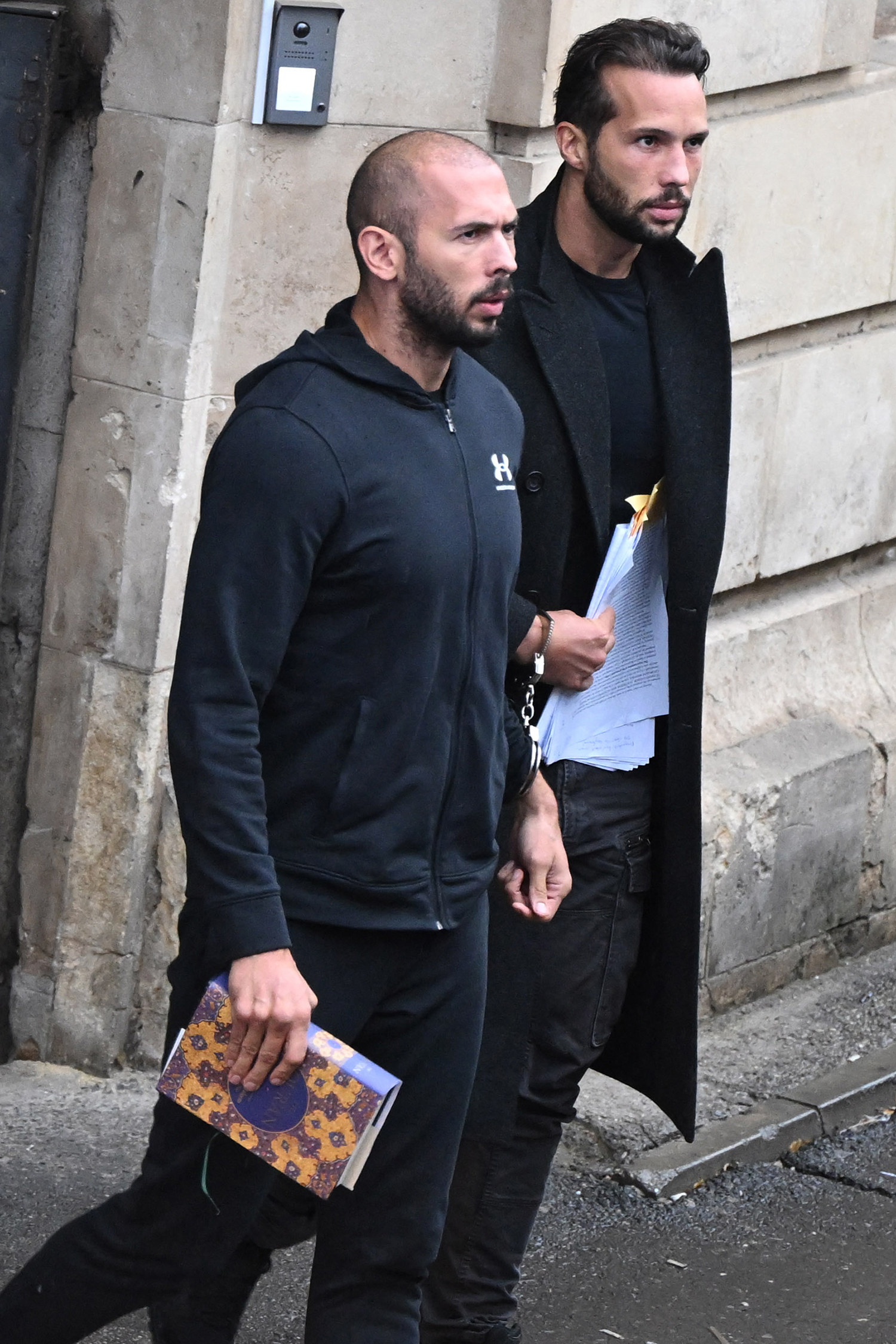 The victims were then allegedly sexually exploited through psychological abuse and were made to create pornographic content, according to authorities The police have identified six victims so far, who they say were housed in Ilfov County just outside of the capital of Romania.
Gușă said that she didn't engage with or reply to the message Tate sent in 2020, but some of her friends did.
She said Tate would compliment these teen girls over DM, "telling them how beautiful they are."
Gușă said Tate asked to meet them and bragged about his wealth — "like what expensive restaurants he can take them to, what expensive cars he has, stuff like that," she said.
We want your help! If you have more information or a tip regarding Andrew Tate, contact ikran.dahir@buzzfeed.com, or reach us securely at tips.buzzfeed.com.
The student said Tate then tried to meet up with the teenagers who responded to him. "After a couple of messages, he will start asking where they are and when he can come pick them up," she said.
None of her friends went ahead with meeting up with him, she said, and once Tate realized they weren't going to, he started to insult them. "The second [that] girls stopped replying to him, he starts getting a bit verbally abusive, calling them ugly and stuff like that, just to get the reaction out of them and keep engaging with them," Gușă said.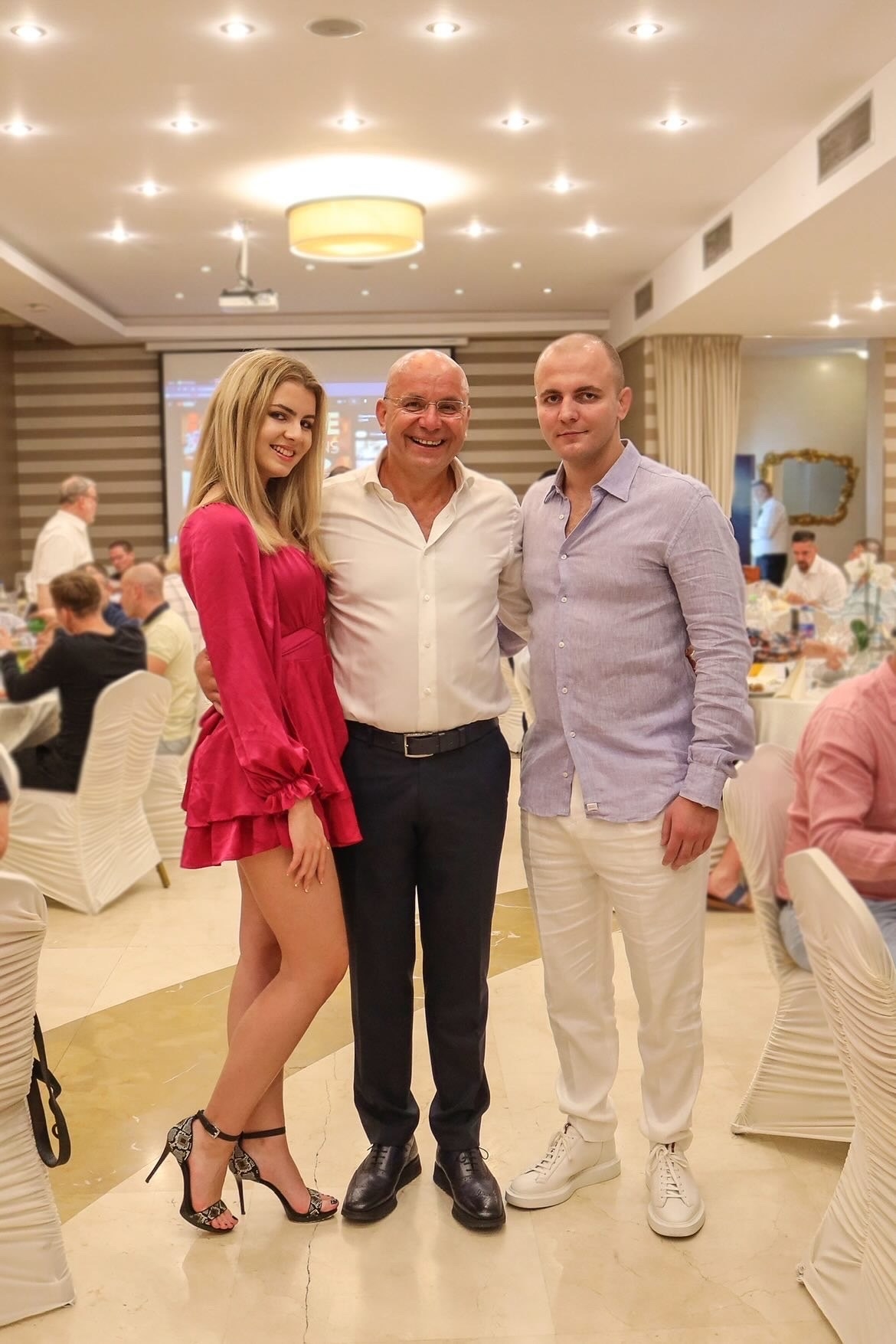 While Gușă says her family's privilege makes her feel comfortable talking about Tate in the media, her friends are scared to speak publicly about their experience, Gușă said, because human trafficking is a major issue in Romania and people are very fearful of repercussions.
"I tried communicating with them since this started because it's the biggest scandal in Romania right now," Gușă said. "But my friends are just scared. They're young girls."
"They don't want to be involved in any way because there's also the thing, what if they [Tate and the other three people detained with him] don't get locked up," she said. "What if the authorities let them go in a month? And then they're out and trying to get us because we came out with this thing?"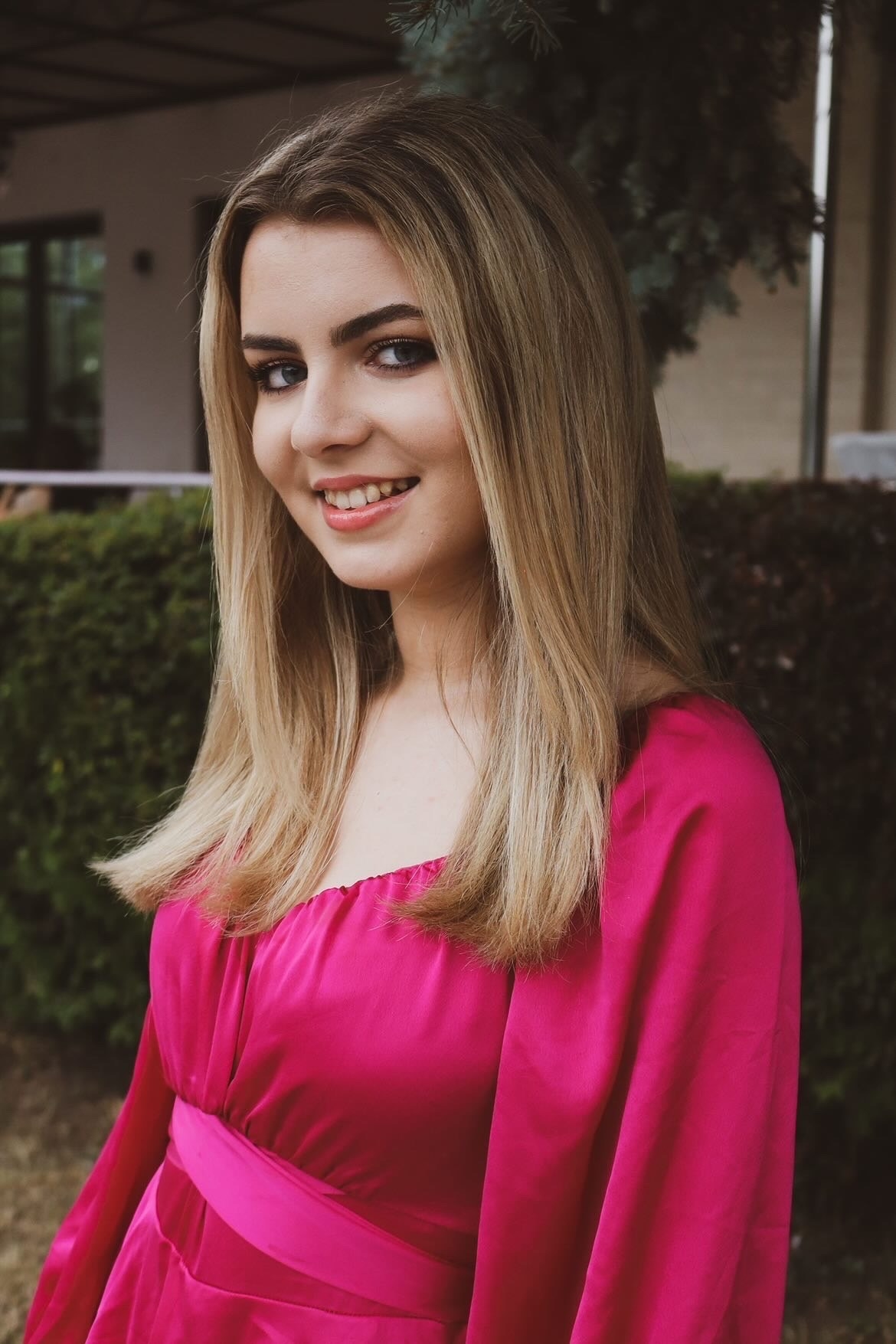 In June 2021, the Council of Europe urged Romania to "effectively prosecute human traffickers and ensure access to compensation for their victims." In a report, the council said that the Group of Experts on Action against Trafficking in Human Beings found that sentences of human traffickers are often suspended or reduced through plea bargaining.
"Romania remains predominantly a country of origin of victims of trafficking in human beings," the Council of Europe said in a statement.
Gușă said Tate had a very bad reputation in Romania regarding his treatment of women. In a video, Tate explained that he moved to Romania in 2017 due to the "MeToo era."
"I'm not a rapist, but I like the idea of just being able to do what I want," Tate says in the video. "I like being free."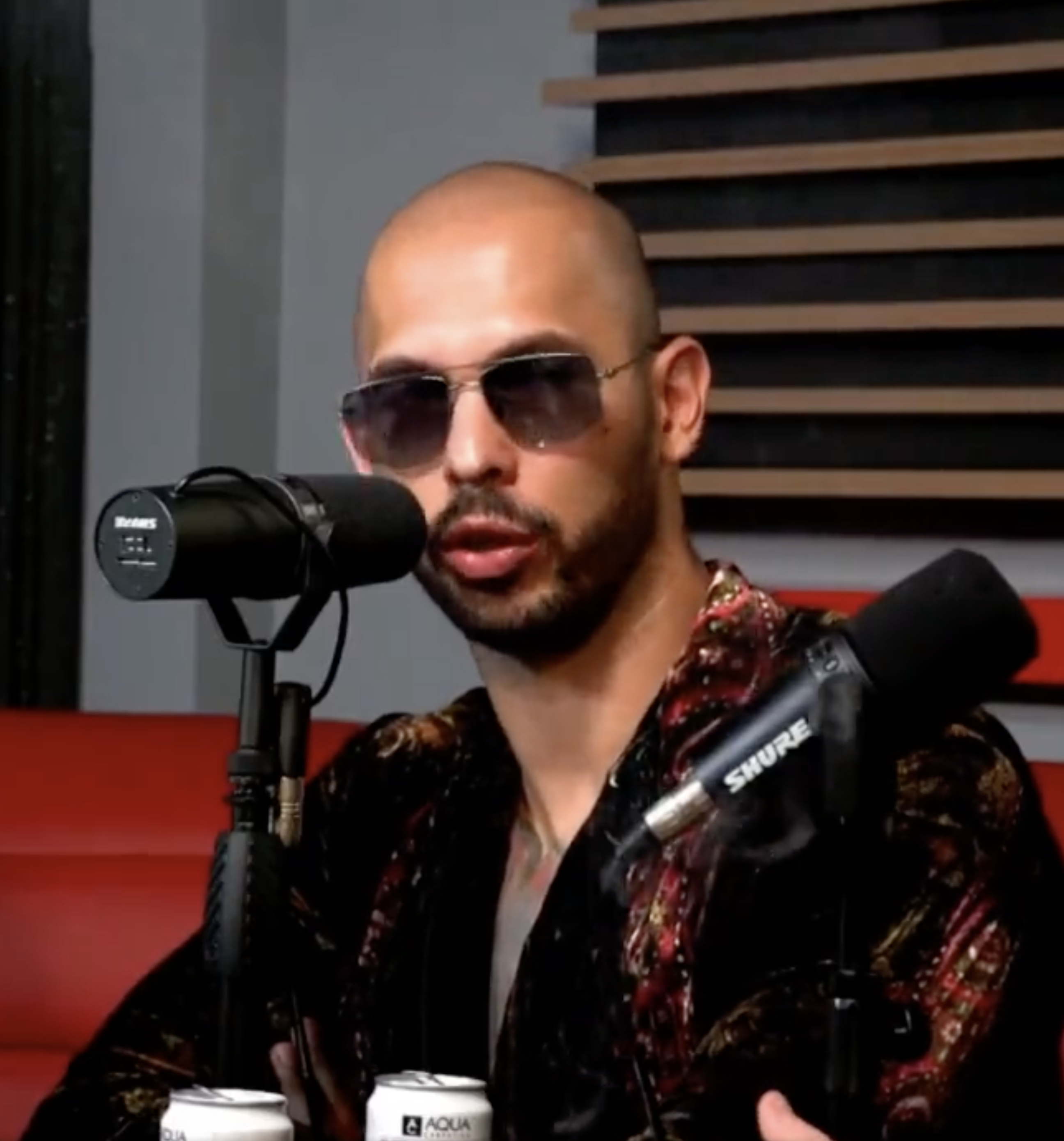 Shortly after news of his arrest in Romania, Vice reported that Tate was removed from UK Big Brother in 2016 due to a police investigation into accusations of sexual assault and physical abuse that took place in 2015. At the time, people thought it was due to old resurfaced tweets and a video of Tate consensually hitting his ex-girlfriend.
One of the women who filed the police report was working for Tate's webcam sex business in Luton, England, and she told Vice that Tate strangled her at least five times and that she saw him choke other women at least 10 times.
Hertfordshire police confirmed to BuzzFeed News that in 2015, Tate was arrested on suspicion of assault and suspicion of rape and assault. UK police closed the case without any finding of guilt in November 2019, and no further action was taken.
On Tuesday, Romanian courts denied an appeal from Tate to be released from detention. He has not been charged, and his lawyer said there is "no evidence" against him or his brother regarding the allegations.