President Donald Trump has an unprecedented political organization with millions of dollars on hand to back his every move. The only problem: It's not yet clear what the organization actually has planned beyond serving as a home for some of Trump's loyalists.
Close advisers launched the nonprofit America First Policies a week after Trump was sworn in and soon added an affiliated super PAC, America First Action. Together, the groups represent the kind of fundraising machine that only became possible after 2010, making Trump the first president to have such a well-funded outside operation nearly four years before his potential reelection.
Trump blessed what organizers described early on as a "grassroots" network that would support his favored candidates and champion his work ahead of his own reelection campaign. But for more than a year, America First has received more attention for its collection of Trump insiders. Among the most recent additions are Sean Spicer, who had a rocky tenure as White House press secretary, and Kimberly Guilfoyle, once a candidate to replace him. Spicer serves as a senior adviser and spokesperson — a title that's been given to other Trump castaways. Guilfoyle, who is dating Donald Trump Jr., will serve as vice chair after an ugly exit from her on-air job at Fox News.
Organization officials promise a substantial ramp-up for the midterm elections — which, given the high stakes for Republicans, some allies have labeled the "first reelection of Donald J. Trump." That can't come soon enough for critics who believe the organization is spending lavishly on itself and not doing enough to rescue a party that's in danger of losing control of Congress.
"It is a lifestyle PAC to help enrich a bunch of consultants," said one Republican strategist, who requested anonymity to speak candidly. "It is a PAC to throw parties, to drink, and to raise a lot of money. Every month you read about a new consultant — Sean Spicer, Don Jr.'s girlfriend. Everyone's on payroll."
"It is a lifestyle PAC to help enrich a bunch of consultants."
America First Action, which unlike the nonprofit must disclose its donors and expenses, is sitting on roughly $11 million of the $16 million it has raised since its formation, according to recent filings with the Federal Election Commission.
Of the $5 million the group has spent since April 2017, a little more than half — about $2.9 million — has been invested in races like this week's special House election in Ohio and last year's Senate race in Alabama, where Trump and his allies stood by Roy Moore despite accusations of sexual misconduct with teenage girls. The rest of the money has gone toward operating costs and fees paid to the small army of Trump defenders brought on as consultants. The super PAC has spent more than $230,000 at Trump properties — the bulk of it at Trump International Hotel in Washington, DC, where America First officials can often be spotted socializing.
Separately, America First Policies has paid for TV ads amplifying Trump's agenda and urging confirmation of his cabinet and Supreme Court nominees. (A new $1.2 million ad buy is aimed at pressuring red-state Democrats to support Brett Kavanaugh's nomination.) The nonprofit also has hosted 22 events as part of a national tour to promote Trump's tax policies, with two more scheduled this month.
Republican megadonor Doug Deason, a Texas businessman who sits on the America First fundraising committee, told BuzzFeed News in a recent interview that the organization has spent wisely so far.
"Absolutely," he said. "I mean, there's a big plan — that's a multi-hundred-million-dollar plan."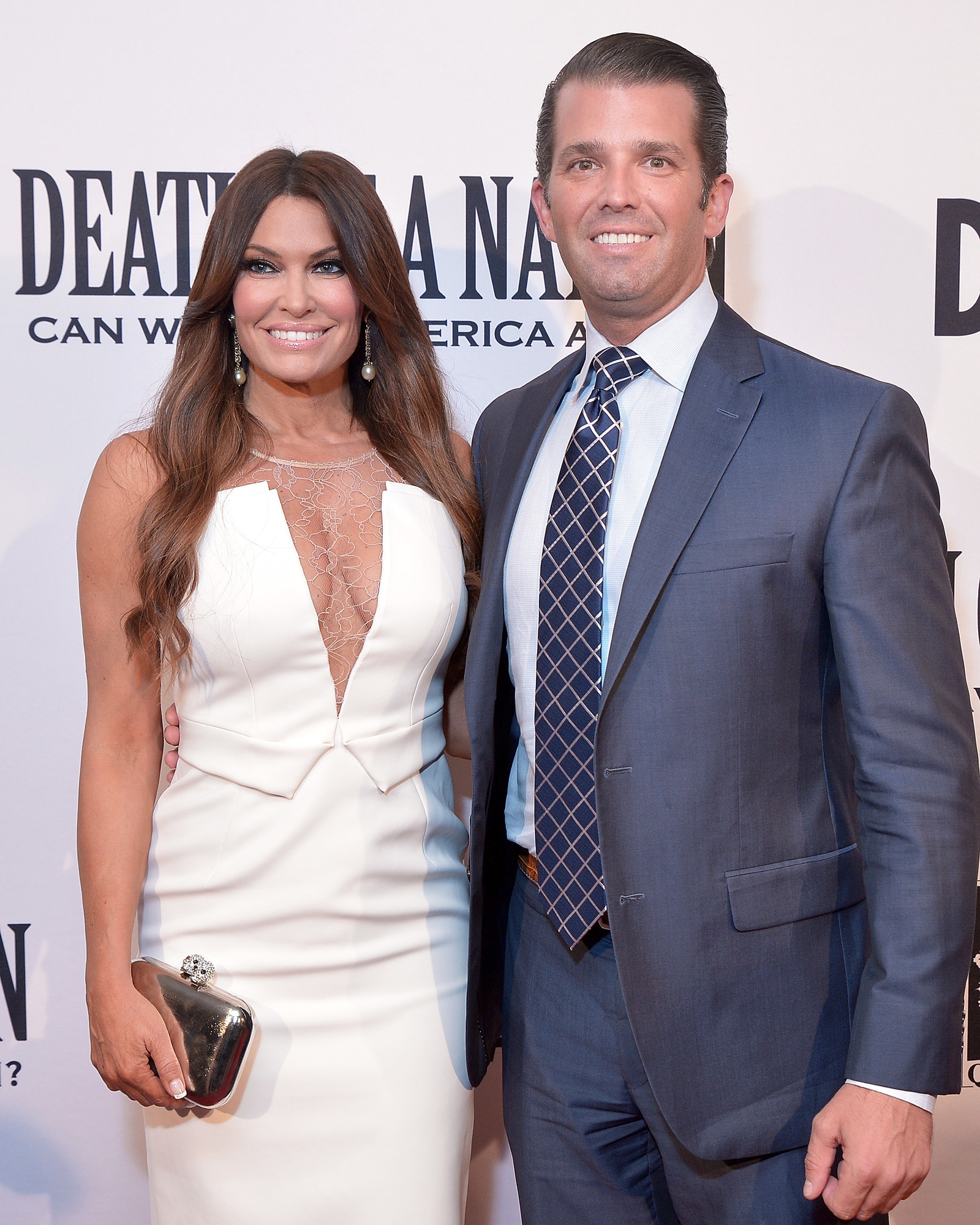 Deason declined to offer details about the plan, saying only that it will emerge as the midterms approach, that it will develop more fully over the next two years, and that it will be able to sustain Trump and his allies through a second term.
"We believe that Donald Trump will win reelection and serve an eight-year term," Deason said. "And in that period of time, [the group will] spend hundreds of millions of dollars to support his agenda and to reelect those candidates or politicians who really support him."
Erin Montgomery, the communications director for the super PAC and nonprofit, did not elaborate on the organization's midterm plans.
"We have not released any information on this and are not prepared to today, but you can assume it will be millions of dollars and we will be very active," Montgomery wrote in an emailed response to questions.
For now, the America First groups have left most of the 2018 outside spending to congressional super PACs like the Congressional Leadership Fund and the Senate Leadership Fund, which together have spent at least $60 million.
Besides its investments in the Ohio and Alabama races, America First Action also has spent money to boost other Trump allies, such as Rep. Dan Donovan of New York, and to attack Democrats, including now-Rep. Conor Lamb of Pennsylvania and Montana Sen. Jon Tester.
Asked what rate as the organization's biggest accomplishments, Montgomery mostly emphasized efforts by the nonprofit, including an ad campaign in support of CIA Director Gina Haspel's confirmation.
"We certainly would consider the successful nomination of Director Haspel and our ongoing tax cuts series, which has drawn thousands of participants and a diverse group of panelists and speakers at events throughout the nation, as our most noteworthy accomplishments, along with the successful House special elections in Georgia and Ohio," Montgomery said.
Political operatives experienced in the complicated, freewheeling, and relatively new campaign finance practices involving super PACs and nonprofit advocacy groups say it's tough to judge the organization's efficiency and effectiveness.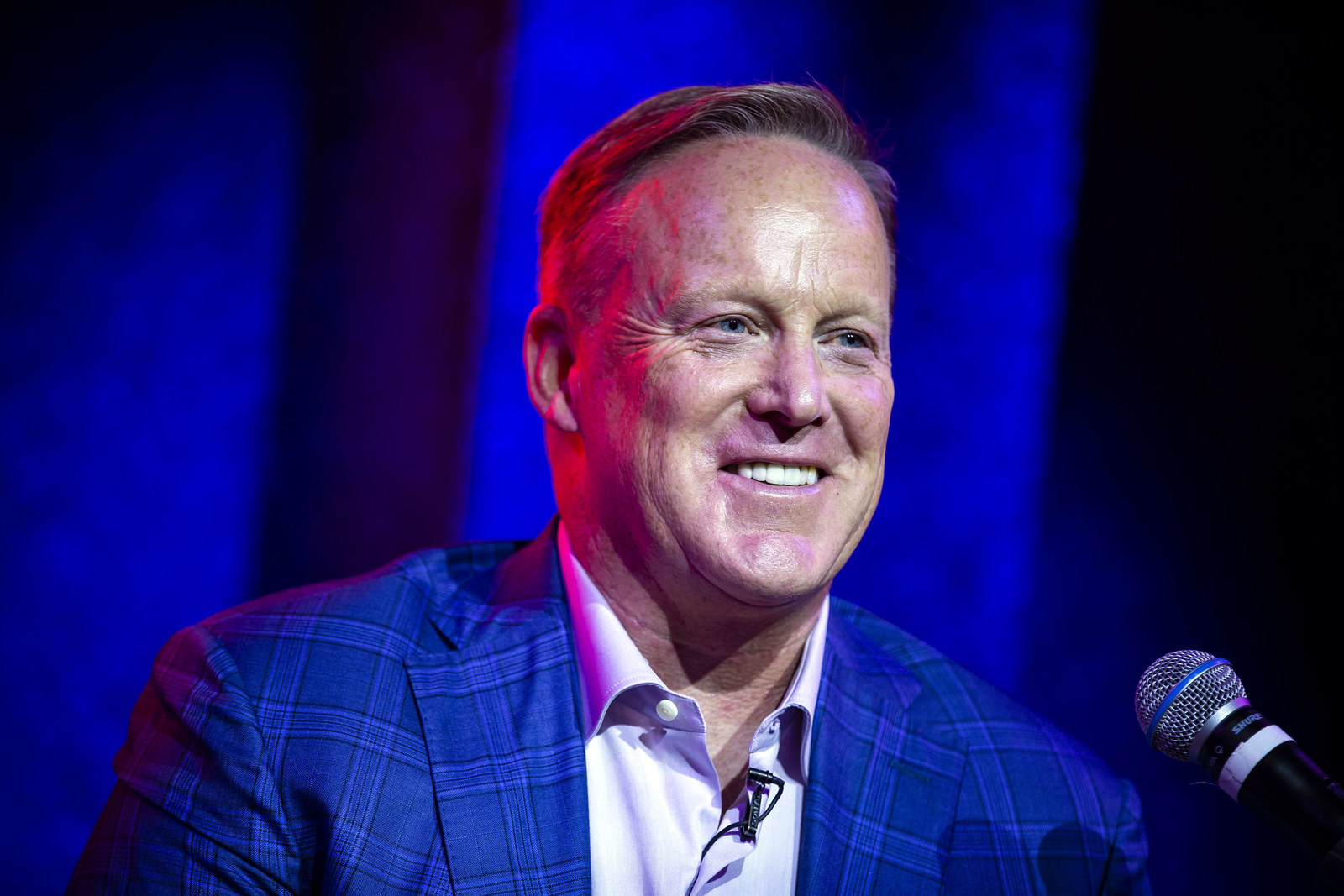 America First Action and America First Policies share eight staffers — a number that does not include advisers such as Guilfoyle and Spicer, who also work for both groups. The super PAC keeps operating expenditures below 10% of revenue, Montgomery said, though according to the most recent cumulative numbers available through the FEC, that figure is closer to 13%.
Trump campaign veterans started America First in January 2017. At the time, cofounder Brad Parscale, who now manages Trump's 2020 reelection campaign, called it "a grassroots group to go out there and help with the agenda, help the White House be successful."
The initial team also included Nick Ayers and Marty Obst — two key advisers to Vice President Mike Pence — and Rick Gates, who has since left the organization and is cooperating with Robert Mueller's probe into Russian interference in the 2016 election after pleading guilty to lying to investigators and conspiracy against the United States.
The groups already have paid hundreds of thousands of dollars to Trump loyalists who have cycled through as consultants. Parscale's firm received more than $184,000 from America First Action before he went back to the campaign. Obst's company has received $120,000 for fundraising consulting services.
The more recent addition of Guilfoyle brings America First even closer to the president's oldest son. Trump Jr., who has attended fundraisers at the Trump hotel in Washington benefiting America First Action, is not directly affiliated with the groups, but his allies are heavily involved. Tommy Hicks Jr., who has been friends with Trump Jr. for years, chairs the super PAC and was responsible for hiring Trump Jr.'s girlfriend, Guilfoyle, according to two sources. According to a press release announcing her hiring, Guilfoyle will be involved in "fundraising, media appearances, and grassroots outreach."
"Kim is awesome," Deason said. "She is dating Don, and you know Don's crazy about her, and they're having a lot of fun. And I think she made that decision, and I think it's a good decision."
But America First also has become a place to stash allies temporarily. After a brief tenure at the White House marred by infighting and a failed health care bill, Katie Walsh left her job as deputy chief of staff to help run the organization. She has since taken a role at the Republican National Committee. Corey Lewandowski, one of Trump's 2016 campaign managers who often has been mentioned in connection with White House jobs, made at least $75,000 through his consulting firm while briefly serving as America First's chief strategist. He has since moved on to Pence's Great America Committee PAC.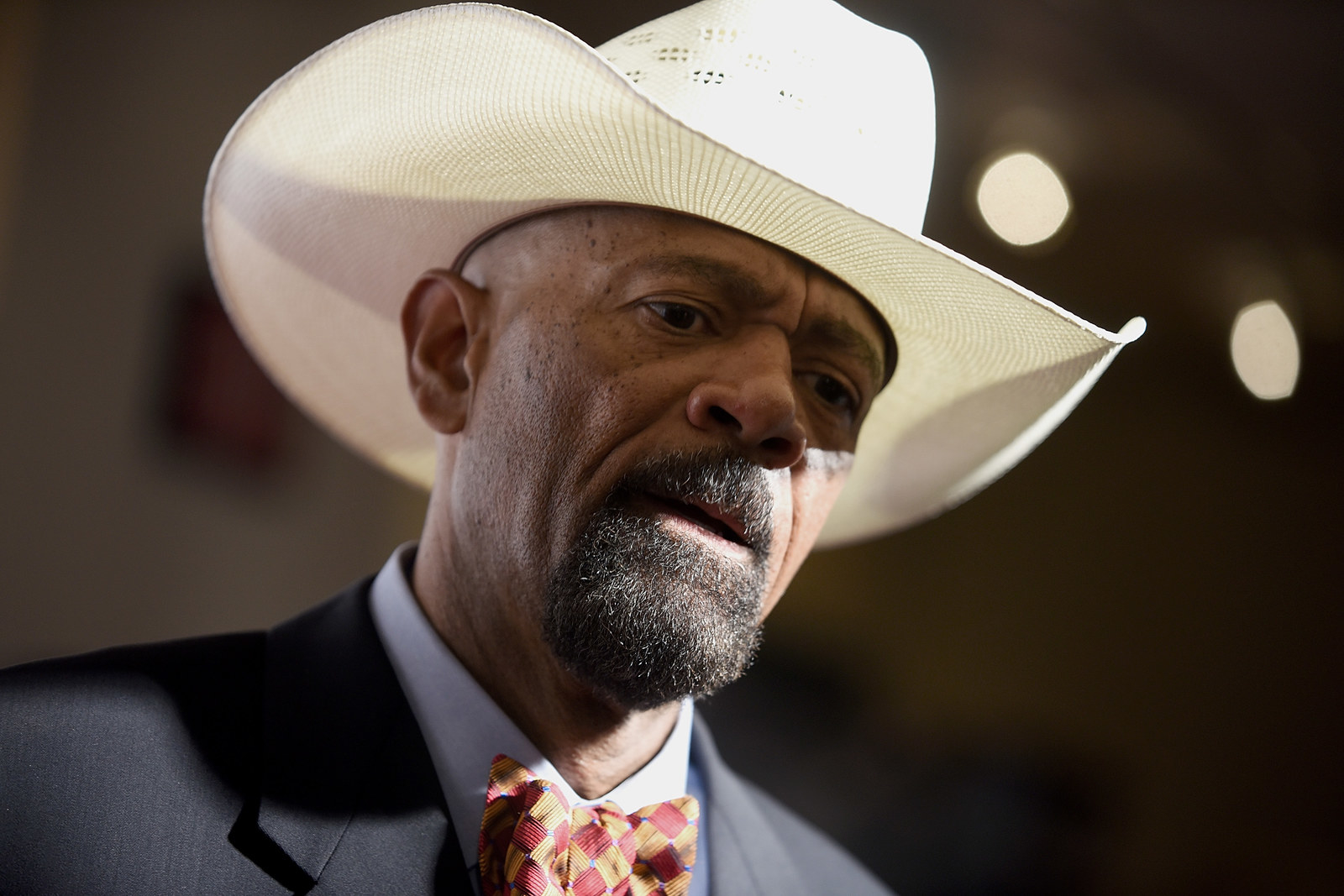 Others who have found homes at America First might have been too controversial, based on previous comments or affiliations, for Trump administration jobs. The super PAC alone has paid former Milwaukee County sheriff David Clarke's firm about $85,000 in less than a year — between September of 2017 and June of this year. Clarke, who indicated at one point that he had been offered an administration post, ended up joining the organization as senior adviser and spokesperson after CNN reported he had plagiarized parts of his master's thesis. Prosecutors also launched an investigation last year into the Milwaukee County Jail, where under Clarke an inmate died of dehydration.
America First also briefly employed Carl Higbie, a former Navy SEAL, as director of advocacy and initially defended him after CNN published previous racist and sexist comments he had made: "We've all said things we've regretted — but we apologize, learn from our mistakes, and move on." But Higbie resigned in June after three corporate donors that had given a combined $1.6 million to America First Policies said they would no longer give as a result of "comments made by employees" of the group, CNN reported.
"We identify notable individuals who we feel have the breadth, depth and passion for our mission," Montgomery replied when asked how America First selects senior advisers and spokespeople. "The final decision is made by [America First's] president and board of directors."
Montgomery declined to comment on Higbie's departure.
When Spicer joined the organization in June, America First Policies president Brian O. Walsh welcomed him with words that seemed to run counter to Trump's drain-the-swamp rhetoric: "Sean Spicer is one of the most well-known and well-respected political insiders of our time." (Spicer had struggled to find post-White House work, though he currently is on a book tour to promote his recently published memoir.)
Advisers like Spicer, Clarke, and Guilfoyle play several public roles for the organization. Clarke is a frequent guest on Fox News, where he often is identified by his America First titles. He and Guilfoyle also have emceed recent tax events for the nonprofit. And Montgomery said she speaks weekly with Spicer, who addressed the super PAC's June leadership summit.
"We will probably be one of the leading folks beyond the [national] party."
"All of our advisers represent our organizations at events, speak to the media on our behalf, will write on topics of interest, sign fundraising emails, and advise the staff and officers of the organizations," Montgomery said. "They are engaged regularly."
Spicer, in a telephone interview with BuzzFeed News, said he's known Walsh for years and is involved in crafting "the strategy and messaging of the organization," which he said will be a major force in the midterms.
"We will probably be one of the leading folks beyond the [national] party," Spicer added. "Obviously we're not doing ground game, but we can be extremely supportive in communicating key messages in key places."
A Republican operative with ties to Trump world defended hiring people like Clarke and Guilfoyle, who have less professional political experience than Spicer has.
"When you have a name, you have followers," the operative said. "You're talking about people who have major, major followings in conservative circles and you can leverage that following in different ways."