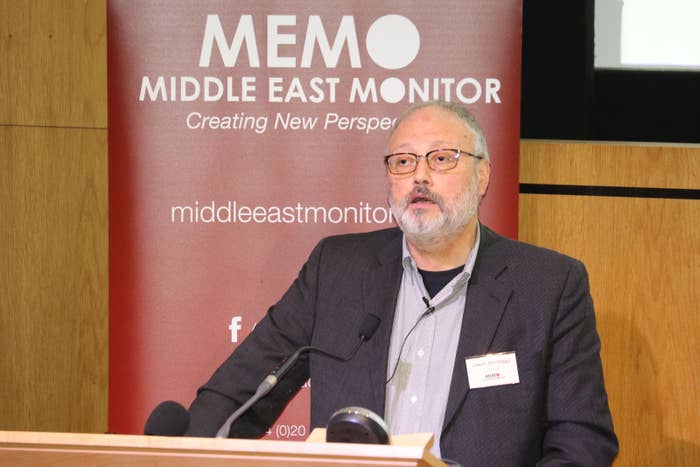 The head of the United Nations has demanded answers over the disappearance of Saudi journalist Jamal Khashoggi, amid allegations that he was killed by his own government.
Secretary-General António Guterres stressed the need for a "strong request for the truth," adding that he fears the disappearance could become the "new normal," in an interview with the BBC.
"We need to know exactly what has happened and we need to know exactly who is responsible and, of course, when we see the multiplication of this kind of situation I think we need to find ways in which accountability is also demanded," Guterres said.

Turkish intelligence believes that Saudi authorities ordered Khashoggi's murder inside the Saudi Consulate in Istanbul, which he had visited Oct. 2 to obtain documents he needed to marry to his Turkish fiancé.
Saudi officials have denied the allegations, insisting that Khashoggi left the building that day and disappeared. Interior Minister Prince Abdulaziz bin Saud Al Saud dismissed the claims as "lies and baseless allegations."

The Washington Post — one of the outlets that Khashoggi, 59, writes for — reported that the Turkish government claims to have audio and video recordings proving he was murdered.
Saudi media outlets began to spread a conspiracy theory that Khashoggi's fiancé, Hatice Cengiz — who said that Khashoggi never came out of the consulate — is fake. The reports suggest that the whole incident has been crafted to make Saudi Arabia look bad.
A delegation from Saudi Arabia arrived in Turkey this week to investigate his disappearance, as pressure mounted on political institutions and companies around the globe to cut ties with Riyadh.

This week, a contingent in the US Congress seized on the case to demand that President Trump cut off military aid to the regime. Current affairs magazine the Economist pulled out of a conference in Saudi Arabia, while wrestling fans and US legislators are asking WWE to cancel a blockbuster pay-per-view show due to take place there.