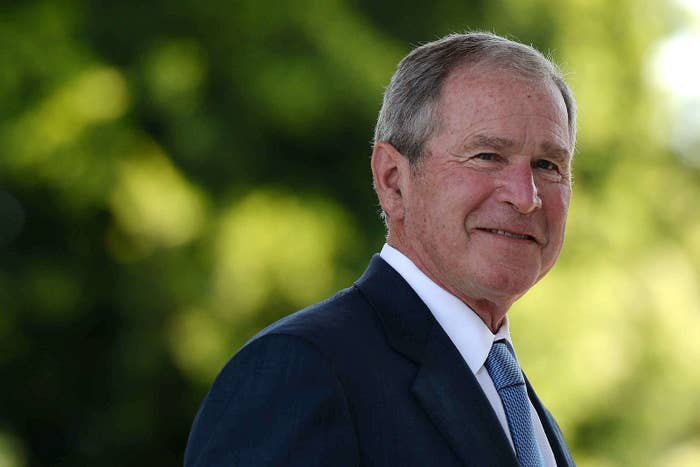 Former US president George W. Bush has said "there's pretty clear evidence that the Russians meddled" in the 2016 presidential election.

"Whether they affected the outcome is another question," he said in a talk in Abu Dhabi, United Arab Emirates, on Thursday at a summit organized by the Milken Institute think tank.
"It's problematic that a foreign nation is involved in our election system. Our democracy is only as good as people trust the results," he said.

He added that Russian President Vladimir Putin, who he described as having a "chip on his shoulder," was "zero-sum."
"He can't think, 'How can we both win?' He only thinks, 'How do I win, you lose?'" he said.
"The reason he does is because of the demise of the Soviet Union troubles him. Therefore, much of his moves (are) to regain Soviet hegemony."
Although Bush didn't mention President Donald Trump by name, his remarks appeared to criticize the current administration's attempts to warm relations with Russia.

He stressed the importance of backing NATO in response to Putin, who "is pushing, constantly pushing, probing weaknesses."
His remarks follow comments he made in October, when he said that Russian cyberattacks were a "sustained attempt by a hostile power to feed and exploit our country's divisions."

"The Russian government has made a project of turning Americans against each other," he told a forum in New York. "Our country must show resolve and resilience in the face of external attacks on our democracy, and that begins with confronting a new era of cyber-threats."