Legendary filmmaker Oliver Stone conducted a series of interviews with Russian President Vladimir Putin for an in-depth look at just what makes Putin tick.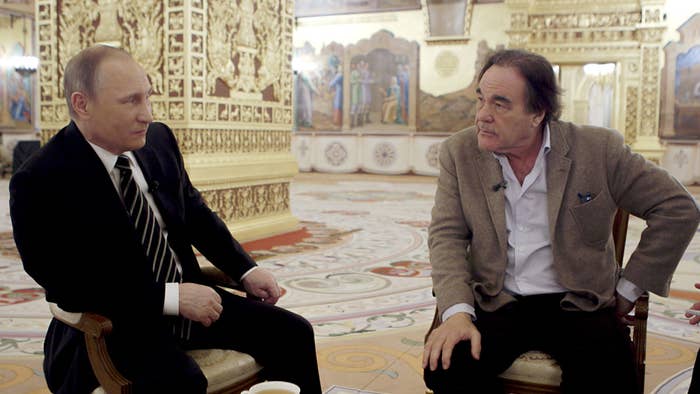 In the trailer for the third episode, Putin shows Stone footage of what he says is "the work of our air force" against militants in Syria.
BUT, as it turns out, that footage on Putin's phone probably wasn't Russian at all. Instead, it seems it was as American as baseball, apple pie, and the Apache series of attack helicopter.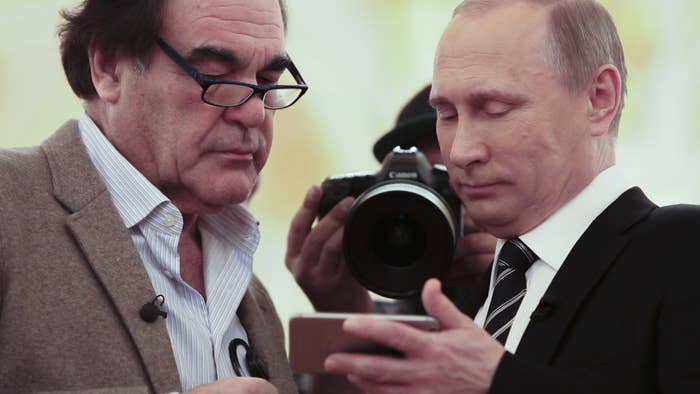 As a Facebook user noticed, and Russian-language outlet Meduza published, the video Stone was shown looked an awful lot like footage, posted in 2013, of an apparent 2009 US strike against the Taliban in Afghanistan.
Russian researchers at the Counter Intelligence Team put together this handy composite of Putin's phone video and the 2013 footage for ~comparison purposes~.
Dmitry Peskov, Putin's spokesperson, on Wednesday denied that the reports that the video wasn't Russian, saying it was a product of the Russian Ministry of Defense.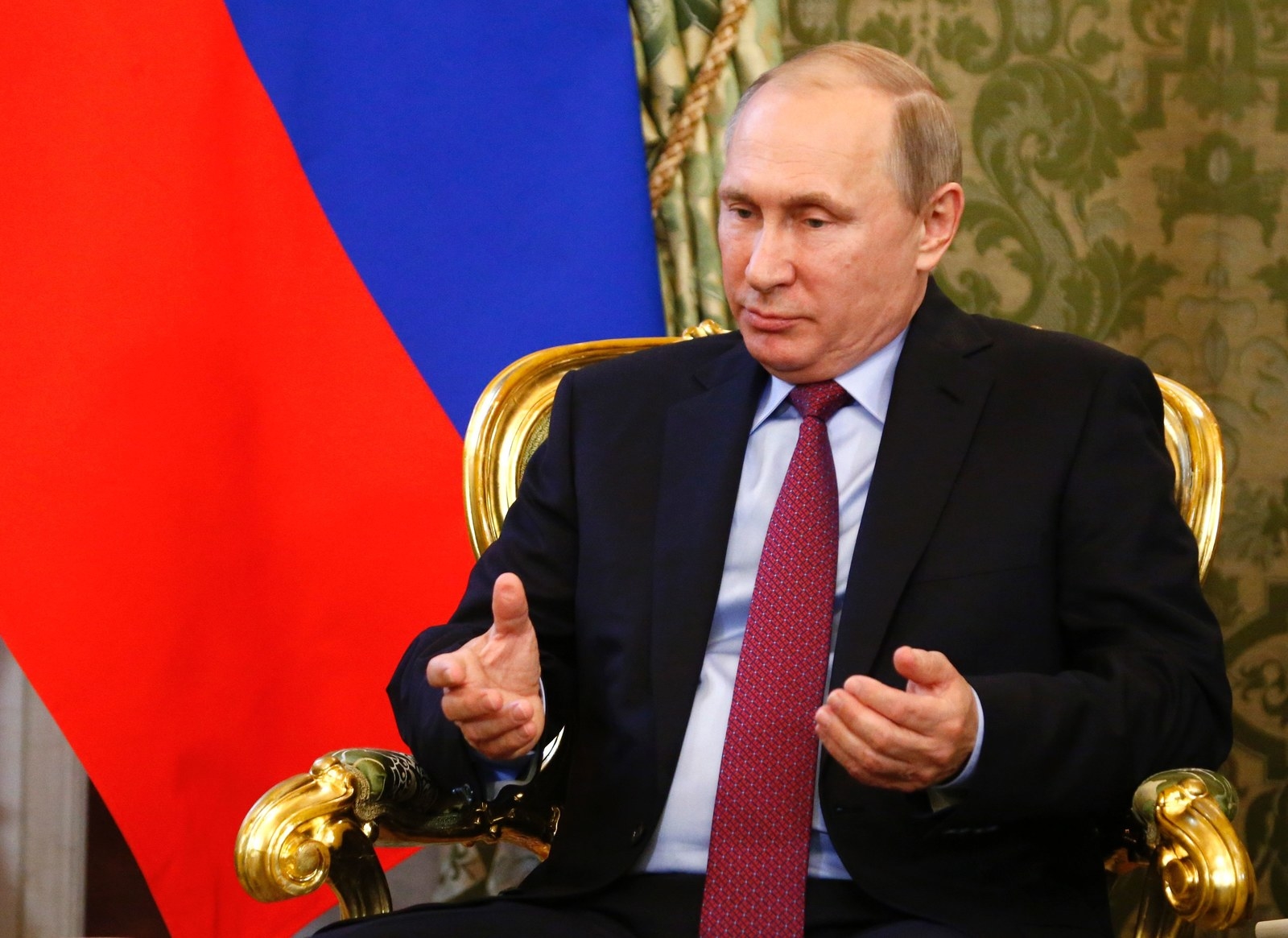 "Are you gonna start with this blogging bullshit?" Stone responded when asked at a small press conference on Wednesday when asked about the claims that the footage wasn't Russian.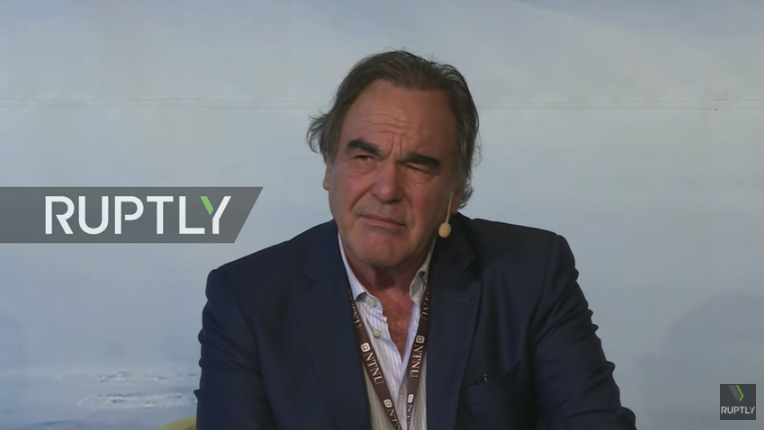 So well played, Mr. Putin. If that's a forgery you've got going on there, you've managed to convince the man who convinced America that the Zapruder film was fake that it's legit.
Nancy Youssef contributed to this report from Washington, DC.