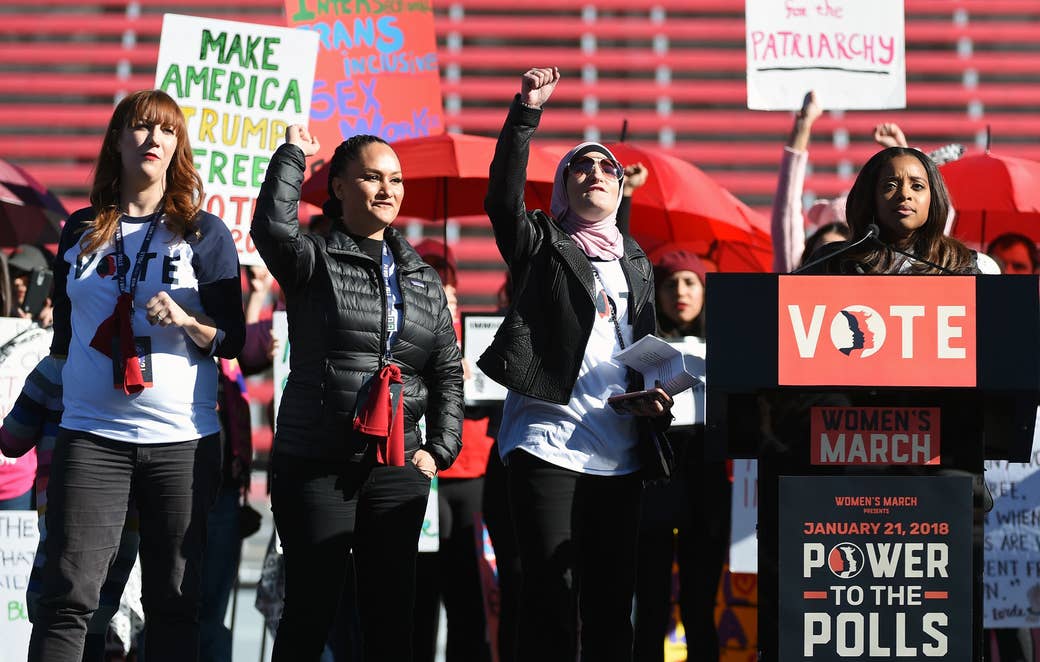 Women's March organizer Tamika D. Mallory sat in the audience last month as Nation of Islam leader Louis Farrakhan railed against Jews, blaming them for the "degenerate behavior in Hollywood turning men into women and women into men." Mallory, who got a shout-out when Farrakhan spoke about women's organizing, posted images from the event on Instagram.
The controversy that erupted over Mallory's presence that afternoon in Chicago has become a painful lesson for many women activists on the challenges of building a broad coalition to fight the Trump administration and get out the vote in midterm elections. The multiethnic faces that project unity on magazine covers come with opinions and relationships that aren't always in sync, a hurdle that's doomed previous attempts to build a truly representative feminist movement. Now, the Women's March is navigating an unfolding crisis that will test its commitment to inclusivity when it comes at a cost.

The cohesiveness of the Women's March has been tried before — it's come under fire from women of color, anti-abortion activists, the NRA, anti-Muslim forces, and many other critics — but the latest controversy seems serious even by the standards of its battle-tested leadership. Mallory already has been disinvited from two speaking events, BuzzFeed News has learned. March leaders are meeting with Jewish groups on Thursday to discuss the matter, which has strained relations even internally. The Women's March issued a statement denouncing Farrakhan's "statements about Jewish, queer, and trans people," but stopped short of breaking ties with the Nation of Islam, which the Southern Poverty Law Center labels a hate group.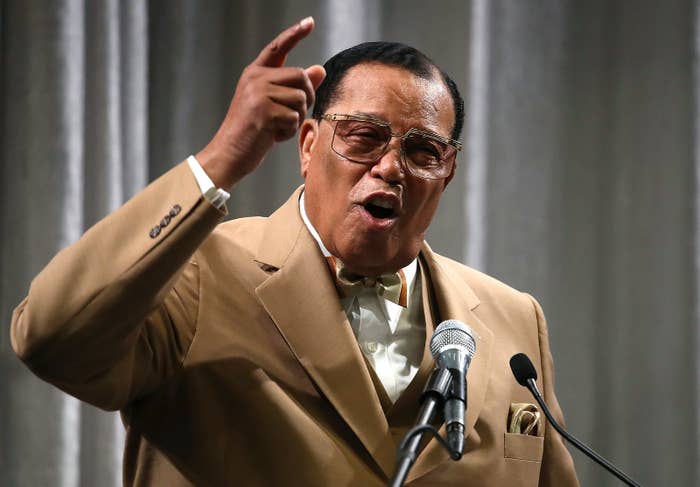 Two Women's March cochairs, Bob Bland and Linda Sarsour, spoke to BuzzFeed News separately. Bland said the movement is just 17 months old and already has dealt with several flare-ups that come from disparate groups trying to work together for the first time. Each episode is painful, she said, but the lessons made the movement stronger.
"It was just the beginning of a learning process we all had to go through," Bland said. "Women are not a monolith and a lot of the issues we're dealing with are longstanding issues between communities that will not get solved today or tomorrow."
Mallory declined to comment. She issued a statement Wednesday that was at once conciliatory and defiant. In it, Mallory reaffirmed her opposition to any form of hatred or oppression but defended her presence in "difficult spaces" as necessary to best serve her community. She did not apologize or reject Farrakhan, citing his group's support after the murder of her son's father.
"As I continue to grow and learn as both an activist and as a woman, I will continue to grapple with the complicated nature of working across ideological lines and the question of how to do so without causing harm to vulnerable people," Mallory said.
As it stands, two camps are locked in a showdown. On one side are Jewish advocacy groups and many fans of the Women's March who say they feel betrayed to see a national feminist leader palling around with Farrakhan; they want an apology and an unequivocal break with the Nation.
Yair Rosenberg of Tablet magazine wrote about a "persistent unwillingness" to acknowledge that some of the march organizers are "groupies of Louis Farrakhan." Rabbi Sharon Brous, who spoke at the Women's March in Washington, wrote a long Facebook post that acknowledged black activists' allegiance to Farrakhan for his community service. Still, she wrote, "there is no room in a multifaith, multiethnic coalitional movement for antisemitism, homophobia or transphobia. Full stop."

Sophie Ellman-Golan, a Women's March communications official, has alluded to the firestorm in several recent tweets. On March 3, she wrote that fellow activists' failure to take anti-Semitism seriously "is taking a toll on me and on all Jewish people on the left. We are tired and heartbroken."
The Jewish advocacy group Anti-Defamation League, or ADL, compiled the offensive remarks spewed by Farrakhan and his associates at the Saviours' Day celebration. It was a laundry list of conspiracy theories and stereotypes: that Jews steered the FBI to push marijuana onto black men, that Jews control the government and Hollywood, that several European nations are controlled by Jews who "take on the culture, the money, the business."
For decades, Farrakhan has repeated such vitriol from the fringe, but now there's evidence that it's resurfacing in the mainstream. A recent ADL report said the number of anti-Semitic incidents reported to the group has soared 57% in the last year. Those and similar statistics showing a surge in anti-Jewish incidents were cited by many people who called on Women's March leaders to renounce all ties with Farrakhan.
On Tuesday, the Women's March responded. "Minister Farrakhan's statements about Jewish, queer, and trans people are not aligned with the Women's March Unity principles," the statement said. "The world Women's March seeks to build is one free from anti-Semitism, homophobia, transphobia, sexism, racism, and all forms of social violence."
ADL head Jonathan Greenblatt wrote "kudos" to the Women's March for the statement, which he called "a good first step." But he added that leaders who've heard Farrakhan's speeches attacking Jewish and LGBT people "should not hesitate to condemn it. Plain and simple."
In the other camp are the Women's March leaders and their supporters, including a few Jewish groups, who argue that it sets a dangerous precedent to police the ties of women activists who've spent years fighting violence and hunger in black communities, in the trenches alongside the likes of Farrakhan on issues they say white liberals ignored. They warn that forcing women to sever ties with longstanding partners hurts the goal of bringing fresh voices to feminist spaces that for years have been seen as hostile or oblivious to the concerns of women from racial and religious minorities.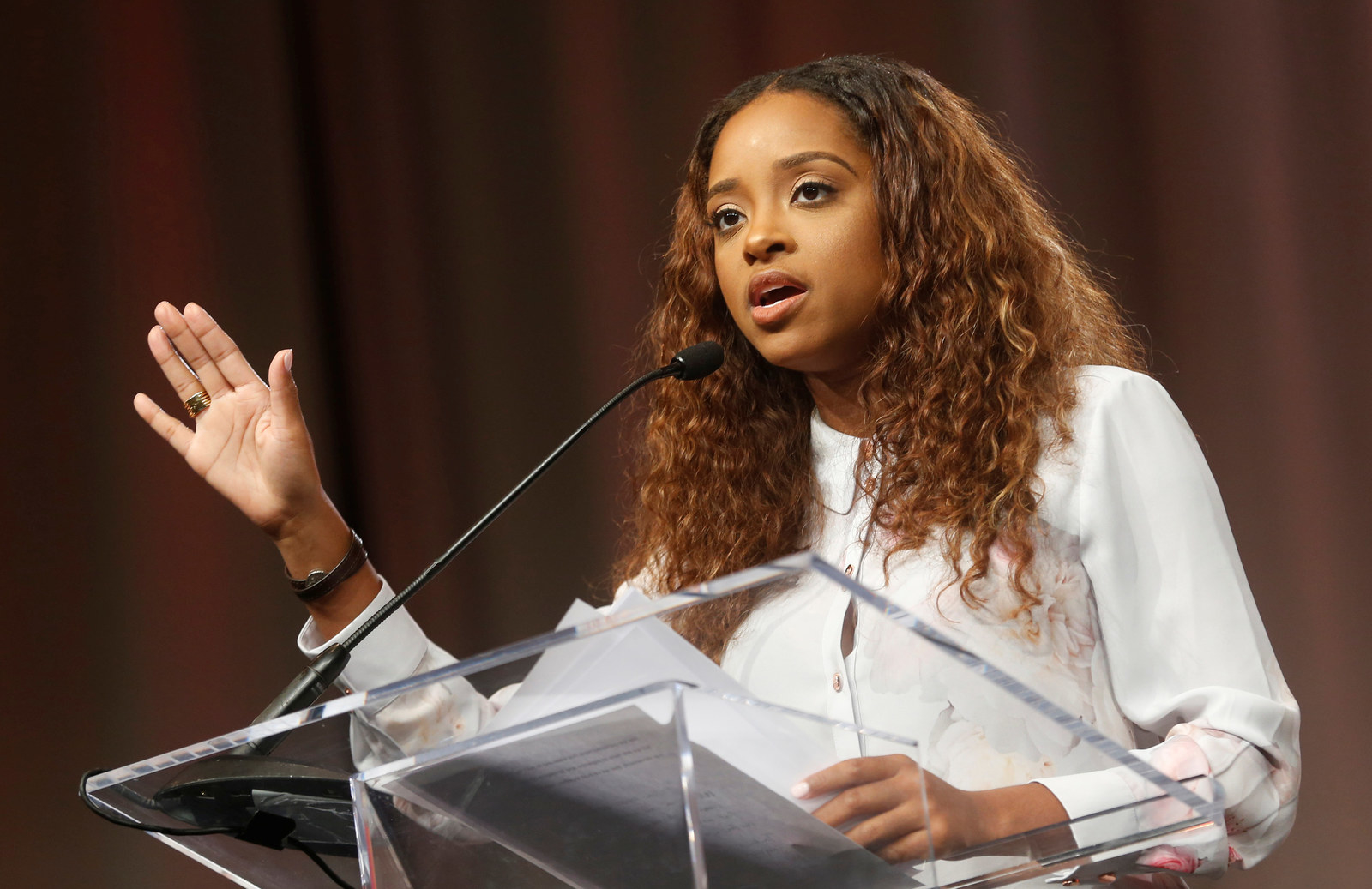 Mallory, for example, grew up enmeshed in the civil rights struggle as the daughter of founding members of Rev. Al Sharpton's National Action Network. She's attended the Nation of Islam's annual Saviours' Day event, which attracts thousands, since she was a child. She's worked in tandem with Nation volunteers on campaigns against violence. She also cochaired the 20th anniversary of the Farrakhan-led Million Man March, which drew tens of thousands of people celebrating black uplift. The Nation of Islam has even offered its security guards to protect Women's March organizers, who routinely receive threats of violence and have spotted armed protesters at their events.
Some activists are worried that taking a hard line in Mallory's case opens the door for fractures that will collapse the March's goal of big-tent feminist organizing. Would Palestinian-Americans demand that Women's March organizers boycott AIPAC, the pro-Israel lobby? What about women who go on Fox News, or who meet with Trump administration officials?
"I have people in my church who believe immigrants are taking their jobs. I have people in my church who think Muslims are bad and responsible for 9/11. I have people in my church who probably cross the street when they see a black person," Bland said. "I haven't been asked to denounce anyone."
Sarsour said it sends a counterproductive message to tell women they're not welcome in an inclusive feminist collective because their work on the ground put them in close proximity to characters the mainstream deems unsavory. She spoke from a train back to New York after a day in Washington with Muslim leaders she'd corralled to stand in solidarity with DACA recipients and Latino immigrants: the kind of work she hopes will survive the latest scandal.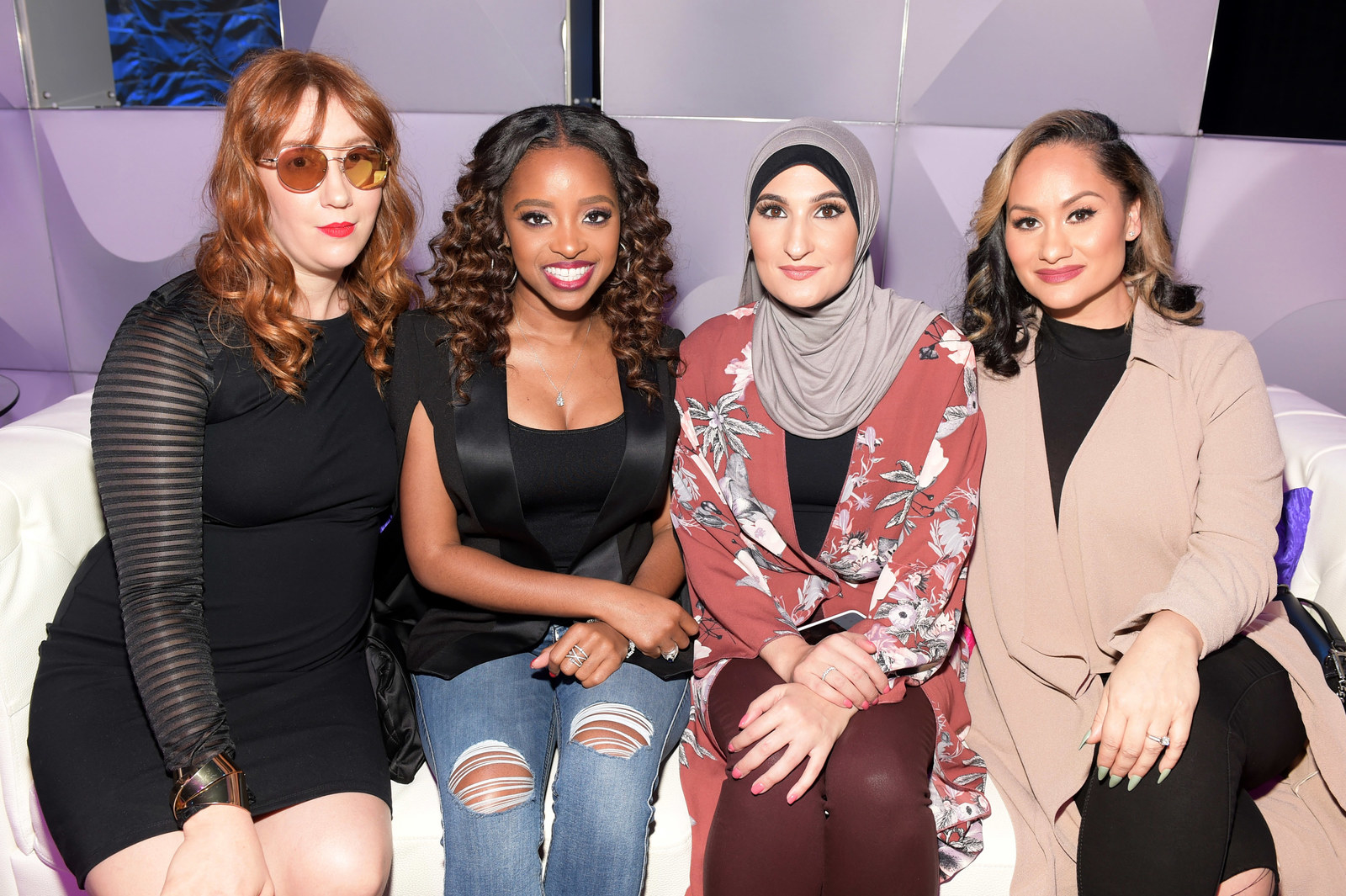 "There has never been a true, intentionally intersectional feminist movement. And the reason it hasn't happened is precisely because of the controversy we're in right now," Sarsour said. "When you're trying to build a movement made up of people with different experiences, some that you will never understand, we're going to have to agree that unity is not uniformity."
Disparate groups mean different red lines for what disqualifies an activist from participating in a multiracial, interfaith coalition. For Mallory, who is black, and fellow March organizer Linda Sarsour, a Palestinian-American Muslim, being in the same room as Farrakhan draws instant outrage and condemnations across social media. The outcry is much more muted, activists of color say, when it's Muslim or black identities under assault – attacks that come not only from fringe groups, but by elected officials and influential TV personalities like Bill Maher, who regularly traffics in anti-Muslim tropes and brings on guests to demonize Islam.
The uproar couldn't have come at a worse time, Women's March cochairs said. They're helping to organize a massive nationwide student walkout in protest of gun violence next week, and just launched an ambitious voter registration drive, Power to the Polls. They've also have been busy with immigration advocacy in Washington.
"We never stop organizing. We never stop keeping our eye on the prize, which is the midterm elections," Bland said. "This learning has to happen the same way it has been happening: on the go."