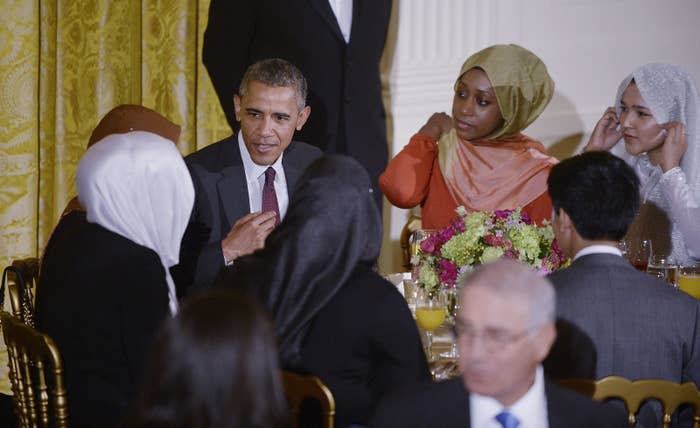 For nearly a decade, Jihad Saleh Williams has served as a Ramadan wrangler for official Washington, keeping a spreadsheet to make sure there was no overlap as government departments planned events for the Islamic holy month.
Saleh Williams, government liaison for the nonprofit Islamic Relief, saw his roster grow every year as more federal offices began holding iftars, the meal that ends the daily fast at sundown. Even non-US organizations such as the World Bank signed on. He's especially proud of a celebration that drew 1,000 people to the US Capitol in 2009.
Now, however, the Washington Ramadan scene is in the midst of what Saleh Williams politely calls "an off year." Put more bluntly, the momentum he helped to build over eight years has ground to a halt under President Donald Trump, who has repeatedly bashed Islam and spread bogus claims about American Muslims.
With Ramadan starting at the end of the week and no invitations yet, there's a guessing game among Muslim political types: Will Trump continue the tradition of a White House iftar? And if he does, would anybody go?
Not even Saleh Williams knows. He said he's confirmed that the Pentagon's annual ceremony is on, and there's talk of a quiet State Department gathering for Muslim diplomats. The departments of Treasury and Agriculture haven't ruled out dinners, but haven't committed, either. Homeland Security is thinking about it.
"The only one we don't know about and don't have a point of contact with is the White House," he said with a sigh.
Muslims are watching to see how Trump handles Ramadan, a time of year when the White House at least symbolically recognizes more than 3.3 million Muslims in the United States. If Trump ditches the iftar, that supports the idea that he's hostile to Islam. If he holds it, it'll be the White House invitation nobody wants. Prominent Muslims who have attended in the past privately say they'd boycott a Trump iftar.
After Trump's semi-conciliatory remarks to Muslim leaders at a summit in Saudi Arabia this month, Muslims in Washington speculated that he might follow up with a Ramadan event for foreign diplomats at least, if not for the American Muslims he omitted in his Riyadh speech. But that idea has faded in the wake of the deadly suicide bombing at an Ariana Grande concert in Manchester, England, which has fueled an anti-Islam backlash across social media and makes it politically trickier for Trump to be seen by his base as socializing with Muslims.
Even if there's public grumbling, activists said, privately there would be a collective sigh of relief in Muslim political circles if the administration skipped the traditional dinner. Canceling would spare invitees the public litmus test of who's willing to engage with Trump and who stands in solidarity with the camp that rejects community interaction with this White House.
Williams said one of the main concerns is being duped into a photo op for an administration that has shown zero interest in meaningful Muslim inclusion at home.
Will Trump continue the tradition of a White House iftar? And if he does, would anybody go?
"I don't want them to take a picture of me shaking his hand when I have gotten nothing from him, have not been able to even meet with anyone from his administration," Williams said. "I believe in engagement, but there has not been enough groundwork with the Muslim community."
BuzzFeed News couldn't reach a White House official for comment on Ramadan plans. Trump disbanded the Office of Public Engagement, which helped organize such events. A spinoff outreach office is run by reality-TV personality Omarosa Manigault — there's no contact number or presence on the White House website.
The office that handles faith-based partnerships still has no director. While Trump's son-in-law and senior adviser Jared Kushner has held informal meetings with Muslims, there's no formal Muslim liaison, as there was at the end of Obama's presidency. A spokesman for the State Department, which typically helps organize the White House iftar, said he wasn't sure about plans at State and referred other questions to the White House.
Several Muslim activists said White House officials told them there were no plans for Ramadan, though they didn't rule out a last-minute event. But given how Trump didn't attend the White House's modest Passover seder last month — his observant Jewish daughter Ivanka and son-in-law Kushner also skipped it — few Muslims are betting on an iftar, or at least not the kind seen in recent years.
"I wouldn't hold my breath," said Zaki Barzinji, who served as the White House liaison to Muslim American communities during Obama's final year in office.
The first iftar at the White House happened by chance in 1805, when Thomas Jefferson invited an Ottoman-era ambassador from Tunis to dine at the White House, according to a story that's been recounted by President Barack Obama. The invitation was for the usual suppertime of 3:30 p.m., the story goes, but Jefferson adjusted it to after sunset to accommodate the Muslim envoy's fast.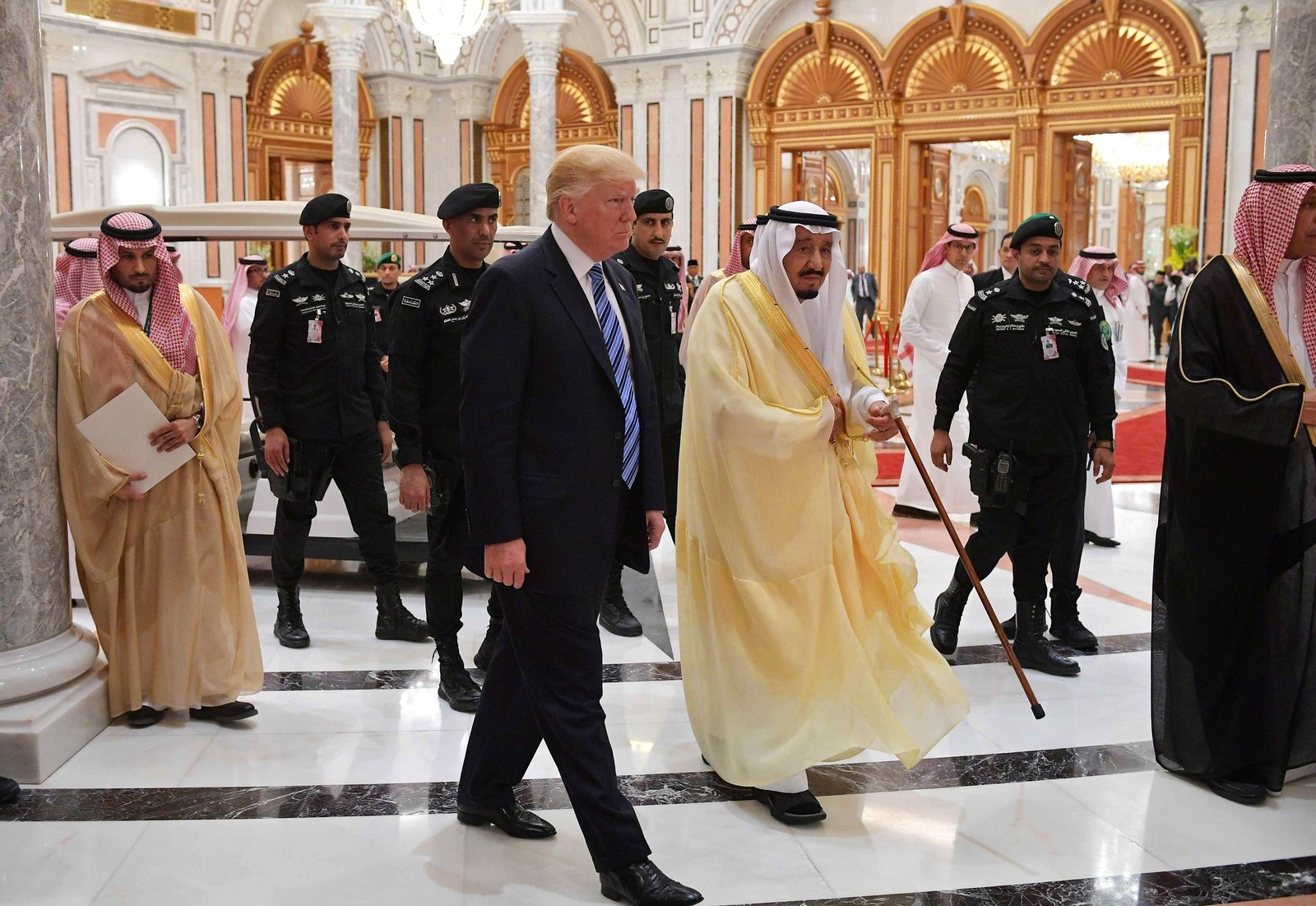 The more recent incarnation of White House Ramadan events didn't really start until Bill Clinton was president; then–first lady Hillary Clinton presided over an Eid celebration in 1996. During the Bush era, there were iftars, but they were primarily State Department-organized fetes for Muslim diplomats. That was also when the dinners took a decidedly political turn, as Muslims who attended caught flak for palling around with the same administration behind the Iraq invasion and the Guantánamo prison camp.
Under the Obama administration, the primarily diplomatic events turned into celebrations of Islam's deep roots in the United States, with displays of Thomas Jefferson's Qur'an and stories of American Muslim doctors, soldiers, teachers, and Olympians.
Yet even under Obama, celebrating Ramadan was controversial, most notably in 2014, around the time of the 2014 Gaza War. Invitees who showed up to mark Islam's holy month were offended by the presence of the Israeli ambassador and by a lecture from Obama about Israel's right to defend itself — all during an Israeli military campaign that would kill more than 2,000 Palestinians, including 495 children, according to UN figures.
Manal Omar, a longtime humanitarian worker who's now an associate vice president at the United States Institute of Peace, got pushback from some Muslims for attending the 2014 iftar. But she's an unapologetic believer in the payoff of engagement, a stand that was shaped when she attended the first White House Eid celebration after spending years as a young activist pushing for federal recognition of Muslim holidays.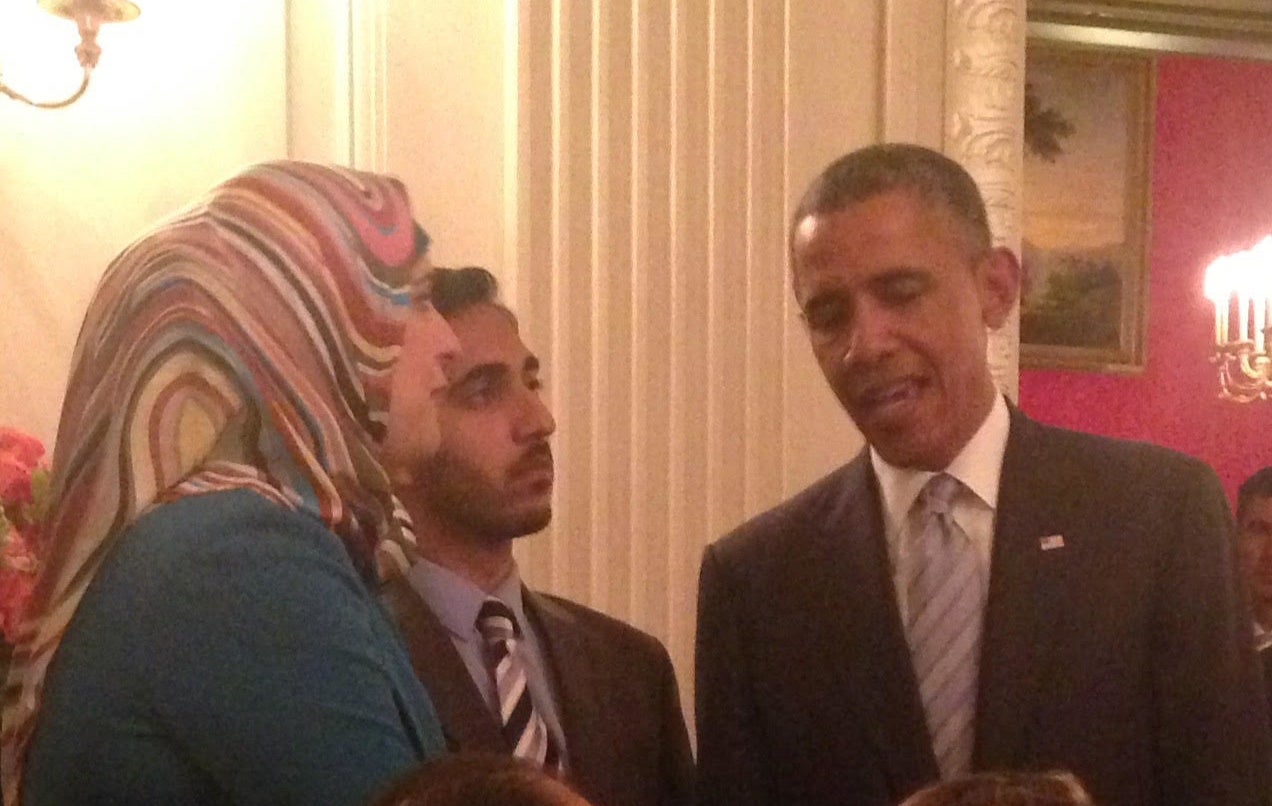 As Omar stood in line to shake Obama's hand that evening, she decided to take the opportunity to mention Gaza to him, if only in passing. Instead, she and Obama ended up in a somewhat heated exchange over Middle East policy and humanitarian law, a moment captured in two photos. Omar said she admires Obama for giving her the space to speak her mind "without fear or retaliation." Such opportunity for frank dialogue would be lost if the White House iftar goes by the wayside, Omar said.
"Holding my government accountable for domestic and foreign policies I strongly oppose is not mutually exclusive with celebrating my rights as a citizen to be recognized by the White House," Omar said.
Saleh Williams, the Islamic Relief liaison who keeps a Washington iftar calendar, acknowledged the criticism that such White House events are just chicken dinner banquets where the nitty-gritty issues get glossed over.
But he's also seen serious lobbying on behalf of Muslim interests. He's still miffed about not getting to chat with former attorney general Eric Holder when they sat next to each other at one White House iftar; seated on Holder's other side was Muslim Advocates director Farhana Khera, who "was at him nonstop about civil liberties and civil rights," Saleh Williams recalled.
Perhaps more importantly, he said, Ramadan events helped Muslims who don't normally have access to their government walk the halls of power and understand that they are constituents. He remembers the pride he felt at seeing hundreds of Muslims show up to an event at the US Capitol.
"I wanted them — as Sudanese, as Desis, as Arabs, as African-Americans — to know that this is their building. They own it," Saleh Williams said. "I wanted them to feel acclimated to walking those halls, to knowing that this is their space."
So, he was asked, does that mean he'd attend an iftar at Trump's White House?
A pause.
"The Muslim community — what are we getting out of it?" Saleh Williams said. "What do you get out of engaging with a president who has yet to take any type of ownership of cultivating an environment of xenophobia and racism?"