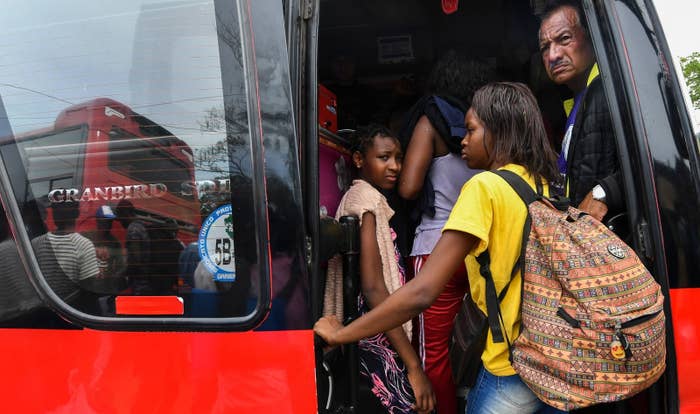 The Trump administration is considering a proposal that would bar asylum for those who transit through a third country, a potential major escalation in the administration's attempts to deter asylum-seekers, according to sources close to the administration.
The proposal, included in a draft interim final rule from the Department of Homeland Security and the Department of Justice, would represent just the latest in multiple attempts by the Trump administration to discourage asylum-seekers from trying to enter the United States. Previous moves, such as banning asylum for those who crossed the border between ports of entry, were blocked by the courts, and this effort, if finalized, would likely face a court challenge also.
Language in the proposal, which was described to BuzzFeed News, claims that immigrants coming to the US transit through not just one country but through multiple countries in which they can seek some protection but do not make themselves available to that option.
It includes an additional limitation on eligibility: Those seeking asylum will be found ineligible if they have entered or attempted to enter the US after failing to apply for asylum or other protections in any country that is not the country of origin for the immigrant and that they went through to get to the US.
Politico first reported the existence of the draft proposal.

DHS officials have raised concerns about the policy, which has been described as overly broad, including whether it would cover people who traveled through airports in other countries and pointing out that other countries do not offer full asylum protections.
"The administration's pattern of enacting harsh border policies that are quickly walked back or enjoined is contributing to the urgency asylum seekers feel to get to the U.S. border as quickly as possible. There is no doubt that this new plan would follow suit," said Sarah Pierce, a policy analyst at the Migration Policy Institute. "The administration already tried to alter qualifications to apply for asylum. Not only was that asylum ban found to 'irreconcilably conflict' with federal law at the district court level, but the Supreme Court seemingly agreed, declining to reverse the lower court's injunction."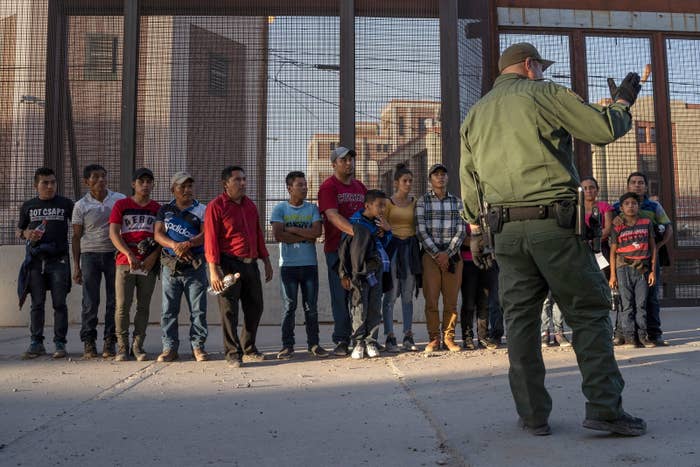 In speeches, Trump has made it clear that he'd favor an approach that limited the entry of asylum-seekers, casting a suspicious eye at the system as a whole.
"It's a scam. It's a hoax," Trump said of asylum-seekers as he spoke in California during an April visit to the border wall there. "I know about hoaxes, I just went through a hoax. Our system is full."
It was during that same visit when CNN reported that Trump told now-acting Department of Homeland Security Secretary Kevin McAleenan that he would pardon him if he were sent to jail for blocking asylum-seekers from entering the country.
The Department of Homeland Security has undergone a period of upheaval as Trump pushes the agency to consider changes aimed at deterring asylum-seekers from entering the country, like a plan to charge for asylum applications. As the numbers of family units apprehended at the border reach monthly record highs, Trump has fumed. In recent weeks, multiple senior officials, including former leaders of ICE, DHS, US Citizenship and Immigration Services (USCIS), have been forced to resign.
Administration officials have repeatedly blamed a federal court settlement that blocks authorities from detaining families for longer than a few weeks.
Pierce said the proposal being considered by the administration would do nothing to stop the issues with the asylum system.
"Rather than do the hard work of fixing our outdated asylum system, this administration is just further incentivizing migrants to rush the southern border. By this point, they must know that these harsh and legally dubious actions will do nothing but feed the chaos," she said.
Ur Jaddou, a former chief counsel at USCIS, said the proposal was cruel. "It will do nothing to address the challenge except to exacerbate it. Central Americans are fleeing a burning house. Slamming the door shut on them and pretending there is no burning house and fleeing people will do nothing to solve the problem."

Earlier this year, the Trump administration enacted a policy that forces Central American immigrants to remain in Mexico as their asylum cases proceed through the courts. As of last week, some 6,000 immigrants had been pushed into the program. The proposal has thus far survived a legal challenge brought forth by the ACLU earlier this year.
After being blocked by a federal court judge in San Francisco in April, a US 9th Circuit Court of Appeals three-judge panel allowed it to remain in place as the case proceeded, a major victory for the administration.