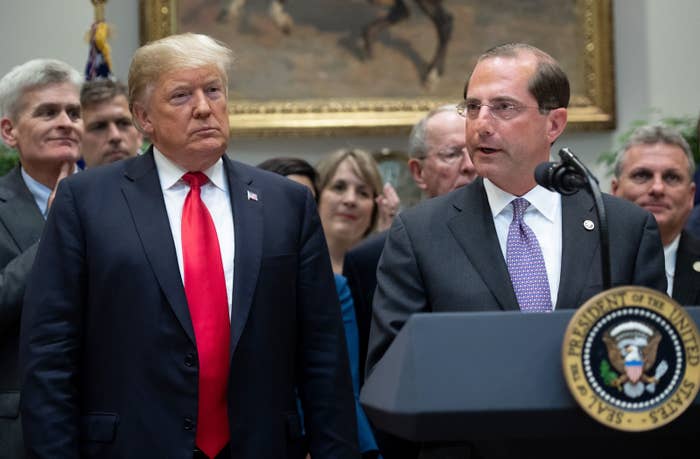 The Trump administration is discontinuing the use of a form to vet attorneys for immigrant children that asked the attorneys to agree to a background check of their credit history, insurance, and information about their "personal characteristics" and "mode of living."
The form first came to light when Holly Cooper, a law professor at the University of California, Davis, and an attorney involved in the 1997 settlement agreement that restricts how long children can be held in immigration detention, tweeted that she had received it. Cooper told BuzzFeed News she received the form late last week.
The form from the Office of Refugee Resettlement, part of the Department of Health and Human Services, is titled "Consent to Pre-Visit Background Check" and requests a signature that would allow the government to "obtain information" from a third-party consumer reporting agency before a visit to a facility with children.
"These reports may contain information regarding your credit history, criminal history, social security verification, motor vehicle records, verification of your education or employment history, or other background checks," the form says. The consumer report may also include information, according to the form, about the attorney's "character, general reputation, personal characteristics, and/or mode of living."
Cooper told BuzzFeed News that the form appeared to be a potential way for the government to deny attorneys to immigrant children in custody.
"Obviously, with this administration, we are worried about what they view as proper 'mode of living' — we don't know what that encompasses," she said. "I think it's not a proper way to go about determining if a lawyer should have access to detained children."
On Friday, an official with Health and Human Services told BuzzFeed News that the agency is "stopping all use of the form and background checks for all attorneys," and only good standing by a state bar association is required. The agency is suspending further use of the form for non-attorneys as well.
The official said the form was developed in good faith and that attorneys "do not need to complete a background check prior to gaining access to children or youth." Facilities, however, "must ensure they have policies in place to confirm the identity and the status of attorneys of record prior to providing them access."
Cooper, the attorney who first reported the form, said the decision by the government was a smart decision.
"This is the right thing for the government to do," she said. "Lawyers are already vetted through their state bar and it only impedes access to counsel when children are in great need of legal representation."